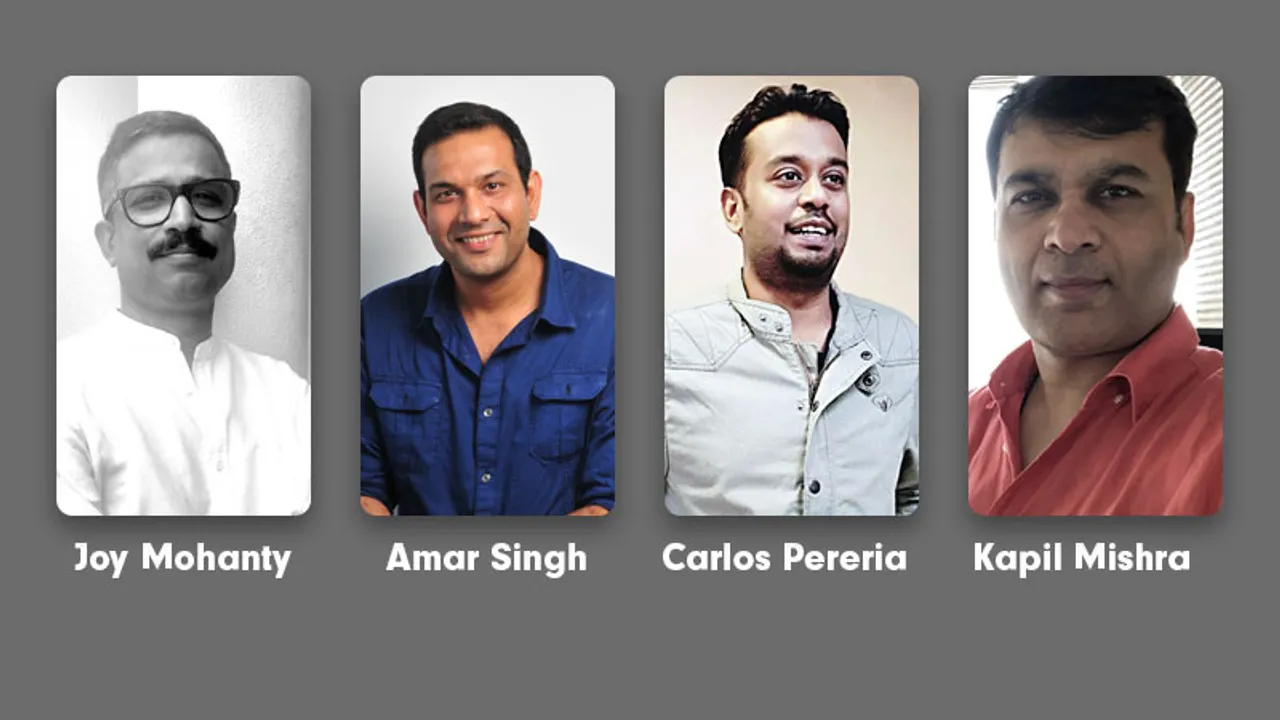 Lowe Lintas has announced a new structure for the second level of creative leadership at the agency.
The new RCO structure comes as a progression to the CCO announcements made earlier this year. These appointments are effective immediately.

Speaking about strengthening the second level of creative leadership at Lowe Lintas, Amer Jaleel, Group CCO & Chairman - MullenLowe Lintas Group said, "As a group, we are instituting this new structure that will be the logical second level after CCO. At MLLG our RCOs will define leadership of a strong cluster of clients or brands that could be either geographical or not. Let's just say RCOs are capable of leading a small agency by themselves. Lowe Lintas is an agency with a large portfolio of clients. When Virat and I took over the reins of the Group, putting the building blocks in place was our top priority. To deliver a powerful creative product, you not only need great creative leaders but also strong people under them to give shape to those great ideas. I see this quality in every RCO who can ably support Prateek and Sagar in their creative pursuits."

As part of this move, three senior creative leaders Joy Mohanty, Amar Singh and Carlos Pereira, have been elevated to the post of RCO. Additionally, Kapil Mishra, a senior creative resource has been hired as the new RCO for its South office.

Joy Mohanty, who leads the creative function for the Delhi and Kolkata offices of Lowe Lintas, is now elevated to Regional Creative Officer. His mandate is to strengthen the agency's creative standing in the designated regions. In his span of 25 years, Joy has worked with leading agencies in India. His portfolio includes work for brands like Google, Pernod Ricard, Maruti Suzuki, MakeMyTrip, Maggi, Nescafe Sunrise, Intex, Subway, Spicejet, Apollo Tyres and LG Home Appliances. Joy will continue to handle creative duties for the North and Eastregional offices.
Amar Singh has been elevated to RegionalCreative Officer at Lowe Lintas. Having studied at the Mayo College, Ajmer and St. Stephen's College, Delhi, Amar finished his post-graduation from MICA, Ahmedabad. In his close to 16 years at Lowe, he has worked on brands such as Vim, Domex, Clinic Plus and Pureit; on campaigns like Axe Academy, Star Sports - We won't give it back and Flipkart - Choose your age; and led creative teams on Hotstar, Freecharge, Caratlane, Grofers, Byju's and Axis Bank. His work has been recognised at India'smost participated effectiveness award show - Effies. He will be based out of the agency's Mumbai office.

Carlos Pereria has now been elevated to Regional Creative Officer at Lowe Lintas. With just over a decade in Lowe Lintas, he has been the creative mind behind several successful campaigns that have won recognition and accolades for the agency, at a local as well as global level. He has led several brands across the agency and some of them include Idea Cellular, Surf Excel, Vim, Wheel, Sunlight, Ultratech, Kara, etc. He will be based out of the agency's Mumbai office.

Appointed as Regional Creative Officer at Lowe Lintas, Kapil Mishra comes from Contract Advertising, where he led a host of brands under his creative leadership as the Creative Head for its Mumbai office working on brands like Asian Paints, Cadbury Celebrations, Edelweiss, UTI Mutual Fund, Sugarfree, HSBC, Halls, Choclairs, ITC Charmis, Docomo etc. In the past, he has worked with Leo Burnett, Ogilvy and Bates where he worked on brands such as Virgin Mobile, Complan, Glucon D, Tata Salt, Sprite, Limca, The Times of India, Goodnight, Cadbury Dairy Milk, and the Heroes Project for AIDS Awareness. Mishra will be based out of the agency's Bangalore office.