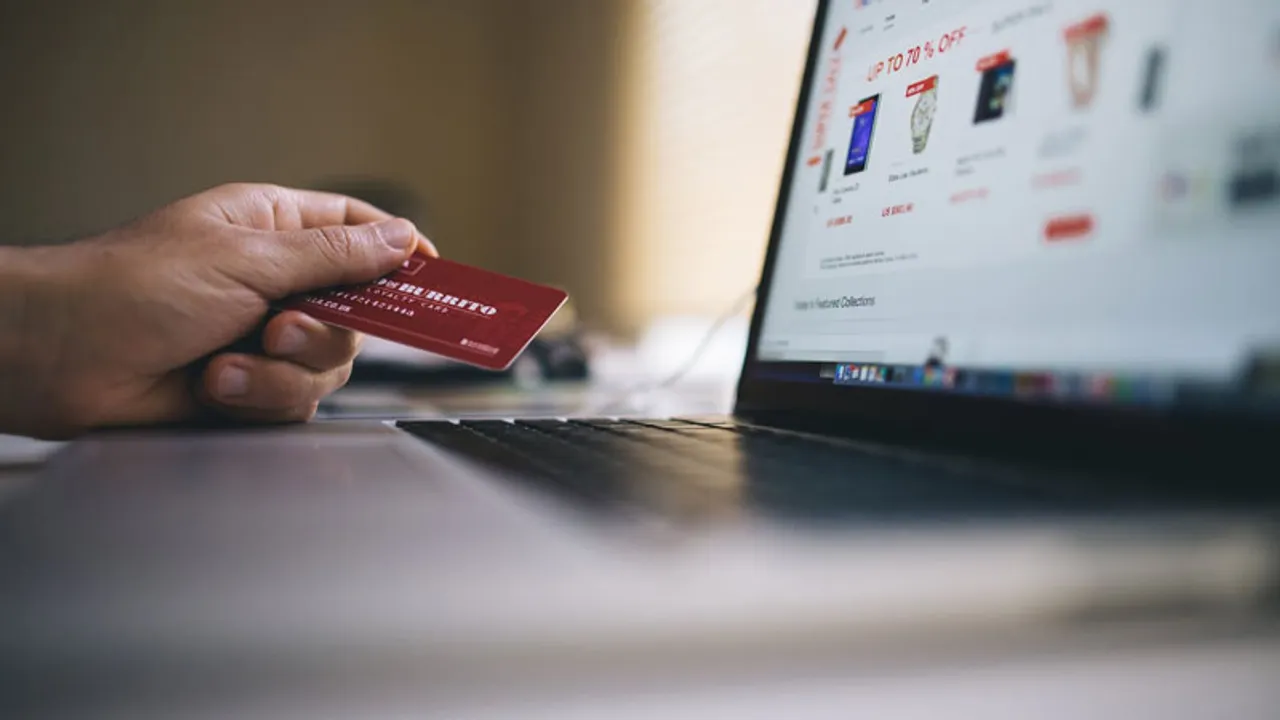 In one word – far. Very far. Social media is probably the most intimate way of connecting with your customers, next only to actually meeting them in person. Here is a 101 guide to social media marketing for ecommerce
No matter who your customers are, chances are that they've either found you on social media or checked you out on it before buying from you. They are keenly tuned into what other customers are saying about you and they assess your business worth by your social media presence.
With about 2 billion active monthly users, Facebook has more people than the entire population of China. In fact, there are a total of 3.48 billion social media users in the world in 2019.
According to a survey by Constant Contact, brands that engage with customers on social media take away 20 to 40% higher revenue per customer as compared to brands that don't. Facebook acts as a major catalyst in product discovery, partnering with Instagram influencers has often brought viral success, live video has become a force to reckon with and social media reviews are the ultimate social proof today.
Customers who have a positive brand interaction on social media are 3 times more likely to recommend that brand.
Clearly, the impact social media can make on your e-commerce is phenomenal and multifaceted. If your e-commerce business isn't on social media yet or is on there but rather reluctantly, it's time to change that.

Let's take a look at some of the top ways social media can take your e-commerce business to unexpected heights.
1. Discovery
According to one of the most revered reports in Silicon Valley – the Mary Meeker Internet Trends Report, social media is driving a sizeable product discovery in e-commerce. 78% of Americans discovered new products on Facebook and 59% on Pinterest and Instagram. "Social media is enabling more efficient product discovery in e-commerce. A material portion of people that have used social media have found products on social media. A material portion have purchased those products after finding them on social media" said Mary Meeker speaking at the 2018 Code Conference.
Social media can, therefore, be your most profitable strategy for increasing brand exposure, bring traffic to your website and make customers notice your products.
Dollar Shave Club shot to fame with a ">remarkably witty and fun video that went viral on YouTube. Even after that, the company has consistently kept its audience entertained and engaged with posts like this.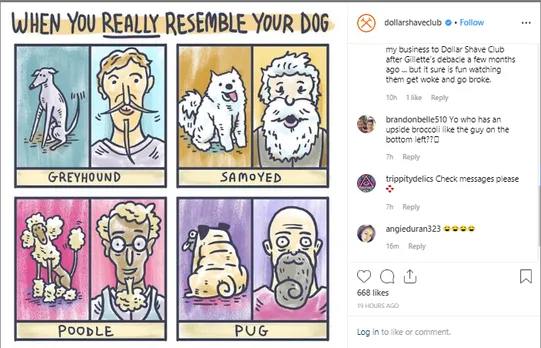 Source: https://www.instagram.com/p/Bx7vBlhj19U/
2. User Generated Content and Social Proof
85% of customers trust the user-generated content more than they trust brand content or paid advertising.
When a customer posts an experience with your brand on social media, such content has the highest resonance with customers. This kind of content is also the most effective digital marketing strategy and a highly underutilized one.
Knowing how important content and digital marketing is today, sharing and promoting UGC on social media is the most authentic source of fresh, unique and highly trusted fresh content for your brand. It reinforces social proof and convinces customers that your products are a good bet for their money when they've heard other customers have positive experiences with you.
A great example of this is ASOS. The online fashion and beauty retailer launched its #AsSeenOnMe campaign where customers posted their pictures flaunting ASOS fashion with the hashtag and generating a ton of engagement on Instagram. The campaign is still going strong even after four years and has over a million user-generated posts.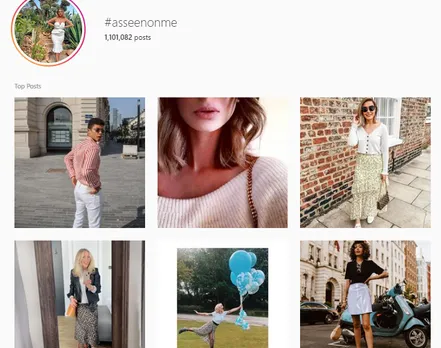 Source: ASOS Instagram
3. Personalized E-commerce
With a highly advanced personalized recommendation system driving much of Netflix's overreaching success, personalization has become the biggest factor in determining a brand's success.
Social media enables e-commerce brands to offer the most personalized, curated and tailor-made experience to a customer.
Stitch Fix, an online personal shopping service is a great example of this. It is making its customers' lives easier by offering personalized styling ideas through Pinterest. "Stitch Fix has struck a chord with consumers because translating style inspiration is easier to do digitally, with the assistance of visuals, than it is in person with a stylist, through your own words." said Julie Bornstien, COO of Stitch Fix.
Thanks to the degree of personalization social media offers, ad engagement, click-through rates, return on ad spend and customer lifetime value are decidedly rising on social media.
4. Customer Service
Exceptional customer service is the key to growth in e-commerce; three out of five customers abandon purchases due to poor customer service, and a major chunk of these disgruntled customers aren't likely to ever buy from you again.
Social media can help avoid such a debacle as it provides one of the most dependable ways to keep your customers happy. Zappos, one of the world's most successful e-commerce brands for instance, leverages social media in a huge way to not only extend phenomenal customer service but also represent a hugely customer-centric culture that instantly draws customers to them. Zappos has a Twitter account dedicated to service. They initiate response promptly and use this account to reinforce their reputation in service.
In fact, all 400 employees of Zappos have Twitter accounts and remain accessible to all kinds of customer complaints. Even their social media campaigns revolve around not discounts or flash sales but instead, about showcasing the people at Zappos, emphasizing how they are always working to help their customers.
This highly personal and intimate social media strategy is what has made Zappos a huge brand in a relatively short time.

Conclusion
Social media is simply too powerful to ignore in any industry today. When it comes to e-commerce, social acquires something of a superpower status. The above points are only a broad categorization of all the massive benefits social media brings to e-commerce. A finely nuanced social media strategy can catapult your e-commerce business from an underdog to a top performer in a very short span of time and keep the momentum going for an eternity.
The article is penned by Gaurav Belani, a SEO analyst with 8 plus years of experience under his kitty.