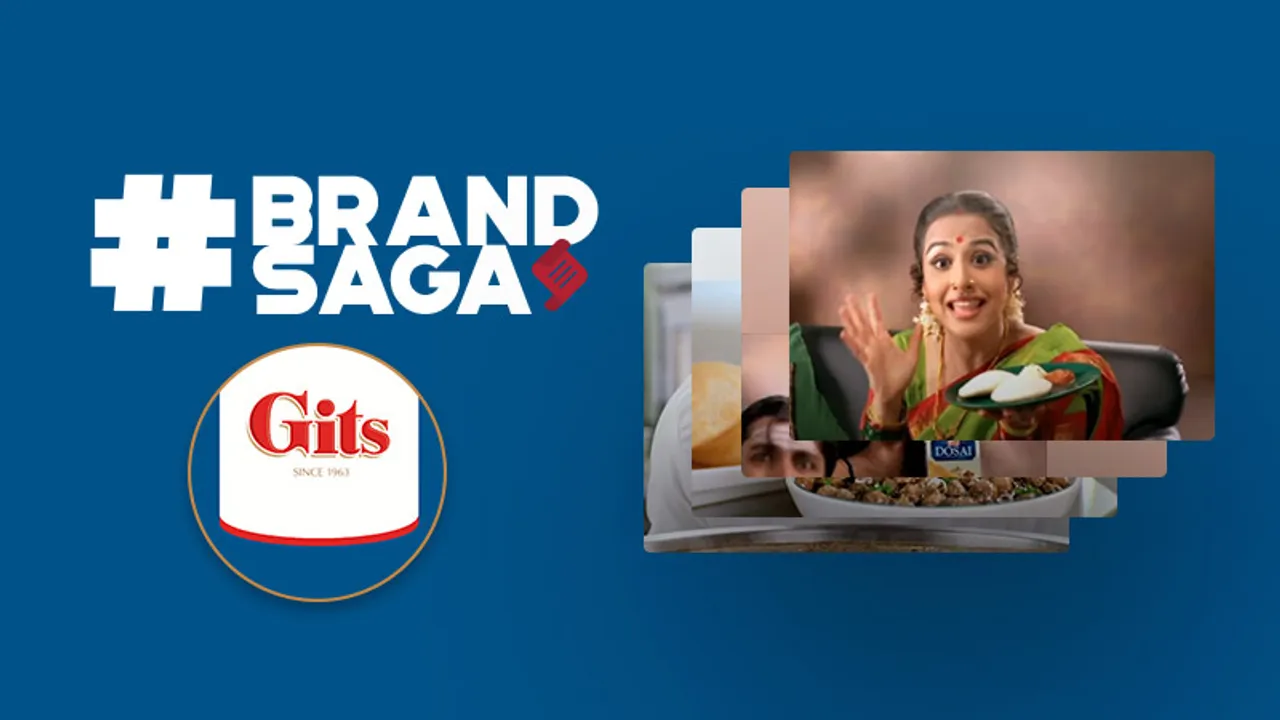 Being the first in the category to introduce India to the concept of the instant mix, Gits claims to be the pioneer of all things ready to eat. Today we take a look at the Gits advertising journey in India and around the globe...
Instant
Mixes are cool, aren't they? Right from the instant poha that we might have
resorted to every Sunday morning to satiating our sweet tooth with the gulab
jamuns, somewhere in our lives sometimes we have all been loyal fans of the
Instant Mix food.
Gits Food, back in the days, tried making 'Instant Mixes' cool when they weren't even heard or found of in India. Thereby, this week's brand saga traces the 55 year journey of a brand that took the risk of introducing early India to convenience food.
The Name
Game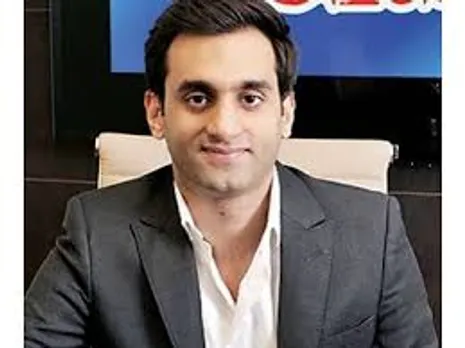 In 1963 when Gits was started by Sahil Gilani's (Director – Sales & Marketing, GITS Food) grandfather and his best friend. Also, that's where the brand name came from- the combination of the two founders' last names- Gilani and Tejani.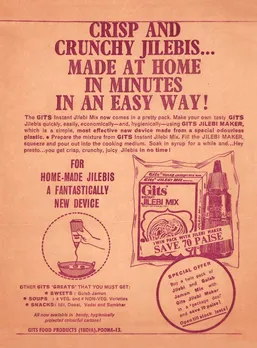 Building the
Gits Empire
"Every generation of the business had its own struggle areas," shared Gilani. "The first generation had the biggest struggle in terms of getting the category established because instant mix didn't exist in India. The early products which we started with were the soup mixes which we don't have in our portfolio now because the soup basically put us in the soup."
Gilani explains that it was an alien concept back in the day. "People used to confuse it with soap because it had soup in it."
The makers then realized in the 60s itself that they need to focus on building convenient products and that's how Gits started instant mixes category in India.
At present, 60% of Gits' business comes from India and 40% is export.
The Indian market has ready-to-eat products since the past 10-15 years. Gilani added, "It took a lot of time for people to take up to the category and believe that these are actually products that are natural and help you cook much quicker."
The Ad-Nama
Gits Food signed Vidya Balan even before she became a Bollywood actress. The commercial had Balan essaying the role of a South Indian woman talking about the long and tedious process of making soft Idlis.
Enter - actor Uday Tikekar as a Punjabi man introducing the consumers to the secret behind soft idlis saying - "Maine banaya Gits se. The messaging then was that consumers can now get quality food with the natural mix from Gits and can be cooked by anyone, anytime- Koi Bhi, Kabhi Bhi.
The
concept was then explained through a series of ads later keeping the South
Indian touch intact.
Meanwhile, Gits Heat and Eat Ready meal products put the focus on young adults who are professionals, homesick, much-in-love and actively seek convenience.
"While we have been very consistent and major advertisers since the late 90s in the export market, in India we have only stared advertising 10 years ago. And these campaigns were created in late 90s when broadcasters like Zee and Star had launched their international channels.  Its far cheaper to advertise on a Zee TV or Sony TV internationally than in India because its about a larger population in India- we could only afford that advertising completely earlier," Gilani shared.
For Gits' target audience (housewives), TV is still the best medium to cater. "Soap operas, saas-bahu serials do very well with the audience," asserts Gilani.
In
the 1990s, the company forayed into the dairy segment with the launch of pure
ghee made from cow's milk.
Later in 2000s, when Gits launched it's Ready To Eat meals, it changed its proposition from 'Maine banaya Gits se' to 'Humne banaya Gits se' targeting the youth. The launch campaign showcased a mother-daughter duo conversing in English about how it takes only three simple steps to cook dosas and idlis with ease and Gits Instant Mixes.
Before securing its creative duties with Lowe Lintas recently, Gits Food worked with freelancers on project basis all this while.
Advertising Mantra and Business
Currently, the RTE and RTC market in India is worth Rs 1,000 – 1,200 crore growing at 10-15 percent year-on-year. Gits Food enjoys a market share of 25 percent in these segments as of now.
A big chunk of ad spends though is directed towards TV; digital has been increasing y-o-y.
Gilani observed here, "Around two years back we were at less than 10% spends on digital media. It has grown to over 15%. We will be probably 20% this year."
Amidst the growing competition from MTR, Haldiram, ITC's Kitchens of India who followed, Gits has been busy living up to the consumers' expectations.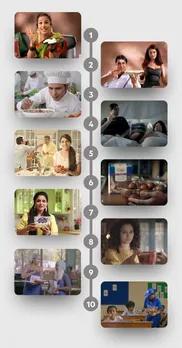 Gilani added, "People still have guilt and fear that packaged food has preservatives whereas we as a brand completely stand by not putting any preservatives. Competition also plays its part to some extent but at the same time - competition that is very local or maybe a national competitor focusing on trying to break price wars and not sell a quality product is actually taking away from the category because it is counterproductive. A lot of these mistakes in the past competitors have made that sometimes have been detrimental to the category."
The Digital Bug
The half-century-old brand kickstarted its social media journey in 2009 by creating a presence on Facebook followed by Twitter and Instagram.
Gilani explains that foreigners internationally do not buy Indian cooking products but look for ready to eat food. Barely 10% of our sales come from Ready to Eat products in India. But there is a large growth possible. Categories like this are not justified only through TV advertising.
"Ready to Eat category is barely INR 20-25 crore market. Hence they are marketed through social media to engage a larger consumer base because it's a place where we can showcase all our product ranges."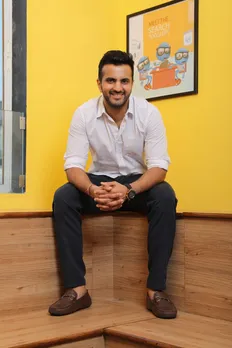 Gits' marketing journey has been built on 3 pillars – Innovation, Quality, and Consistency. Their legacy continues in their digital presence, where the spotlight is not only on products but also on their philanthropic ventures.
"Speaking about past campaigns like #ThankYouBhaiya for Rakshabandhan and #TasteOfMotherhood for Mother's Day, the socially conscious brand has always encouraged to explore new formats and take risks. I believe this dynamic approach is the key to using digital to its fullest potential and staying ahead of the market in the ever-changing industry," shared Akshay Popawala, Co-founder and Director of Digital Communication/ Strategy, Togglehead. Togglehead is also Gits' digital agency at present.
The 'How Tos' on YouTube
Apart from the usual TVCs and print advertising, Gits has been leveraging its YouTube presence strategically by posting 'How To' cooking videos by using Gits products. The shows are hosted by celebrated chefs who communicate with the viewers about how Gits has plenty of options to satiate the taste buds.
Festive
Advertising
Festivals like Diwali are about togetherness and Gits believe that times like these are to be thoroughly enjoyed with family and friends, without spending too much time in the kitchen. The objective of such campaigns conceptualised by Lowe Lintas has been to reinstate that Gits has always got your back.
With Taste of Motherhood, the larger thought was to encourage people to visit orphaned kids and share maa ke haath ka khana with them.
Over 90% of Gits' workforce are women and that's a huge number for India. The Women's Day campaign #EveryDayisWomensDay was shot in the factory looking at a day in the life of Gits' women workers, their challenges, confidence, and society at large.
"Our
Women's Day campaign is something we are really proud of. Hence the campaigns
like these we have taken on the digital front are not only focused on
generating sales as such but has a larger scope," he added.  
"The 'storytelling' bug has only bit us in the past two-three years. Yes, it will be part of the future but I don't think so if it will be the only way forward to drive advertising," Gilani comments.
Moment Marketing done right
Its the need of the hour. Marketing is done done right when in the moment. No occasion is left untouched by marketers and their creative teams to churn around creatives suiting the special day. Gits has been riding the bandwagon and doing it aptly!
Gits' advertising journey has been as dynamic as its product offerings! Its interesting to see how the brand is changing every market, one product at a time.