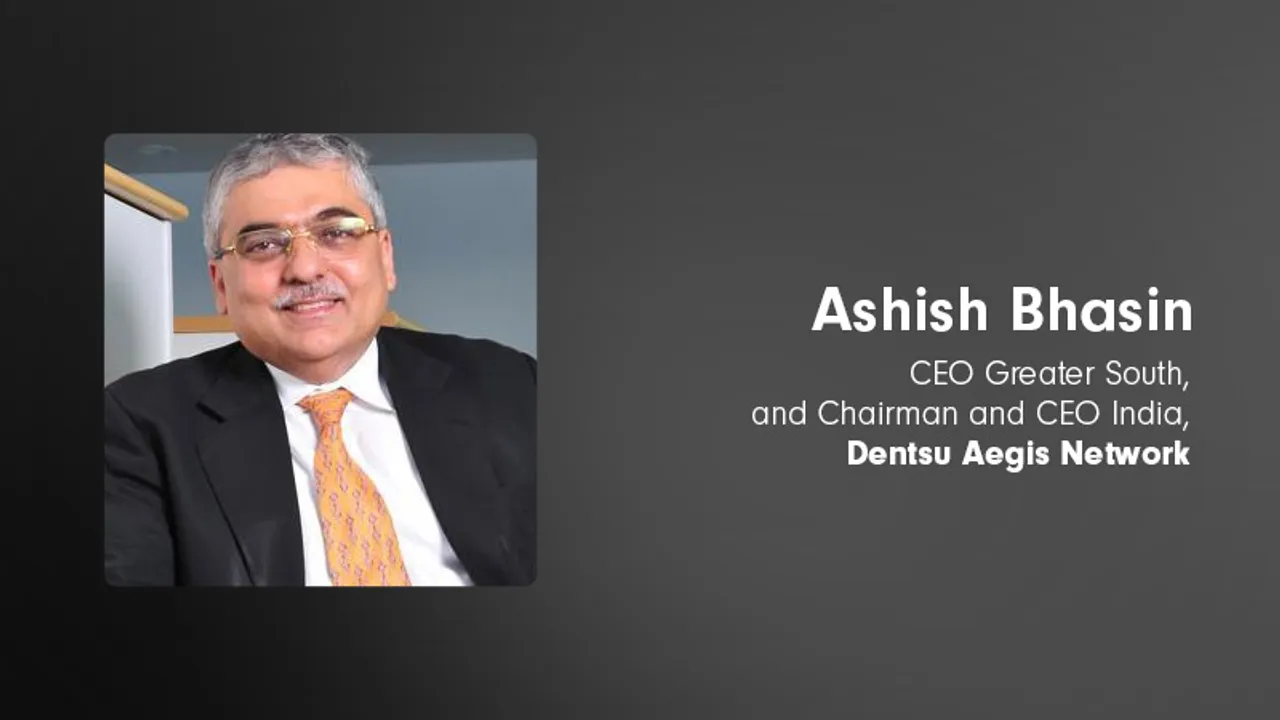 With Dentsu Aegis Network leading the race at Cannes Lions 2019, Ashish Bhasin, CEO, Greater South, and Chairman and CEO India, Dentsu Aegis Network talks about DAN's digital and creative showcase, India's prowess at the festival of creativity and much more.
At the ongoing 66th Cannes Lions Festival of  Creativity (Cannes Lions 2019), Dentsu Aegis Network is leading the pack with a total of 19 shortlists. 17 from Dentsu Webchutney (digital agency) alone while Dentsu Impact (creative agency) secured two shortlists for its campaigns 'Complete' and 'Repaired', created for Benson Polymer's Polyfix Instant Glue in Other FMCG sub-category.
"We are very happy that Dentsu Aegis Network is leading and has about 13 shortlists between Dentsu Impact and Dentsu Webchutney. Overall I think there has been a good amount of shortlists. Let's see how many of these shortlists translate into metals, " said Ashish Bhasin, CEO Greater South and chairman and CEO India, Dentsu Aegis Network. According to him, Dentsu Webchutney helmed Swiggy's Voice of Hunger and Uri- The Surgical Strike has been done very well and is the standout shortlists so far.
Further putting the spotlight on DAN's digital and creative show at Cannes, Bhasin said, "It has been our journey. We first wanted to dominate the business and us being the second largest group in India and in the last five years also the fastest growing network in India. We wanted to dominate digital because we do believe that's the way forward for our consumers and we became the digital leaders in India too. But now we not only want to be digitally ahead but also creatively led. So two years ago or so we started focusing on creativity overall because we are the one PNL, we are able to look at creativity across and we don't look at it in silos. Also, our creative people strive to achieve the same, unlike our competitors."
The aim, as per Bhasin, is to be creatively led, also dominating creative media. "And what you are seeing is a culmination of that – we shone at Goafest 2019, Kyoorius Awards and now we are really good to have the maximum number of shortlists by far at Cannes."
The advertising icon thinks that three years from now there
will be nothing like a traditional creative agency because dinosaurs will peril.
He added, "If you are not digitally ahead, if you don't have digital at the
heart of your product – you are not going to able to survive. I don't think
there will be anything like a digital agency – every agency will have to have
digital abilities and that's the area where naturally we as DAN have taken the
lead in India. I do feel that going forward many of the old world traditional
agencies will come under more pressure."  
For him, it's very hard to predict who will win what. Bhasin opined that India has put up a good show, some excellent work in different categories. "But I do feel that India as a country needs to learn how to package it's presentation better because I have judged at Cannes several times before, you are in a dark room from 9 am to 9 pm- you decide within a few seconds whether something is in or out or how much do you rate it. Therefore presentations of the case studies become important as much as the content itself. I think our ideas are good but we really haven't learned how to package them properly."
He is also hoping that India does very well as the country. "I have been coming here for more than a decade now. Overall if you see at Cannes one thing that really strikes you is the dominance of tech-enabled businesses- you have Google, Facebook, Twitter, Mediamap," Bhasin signed off.