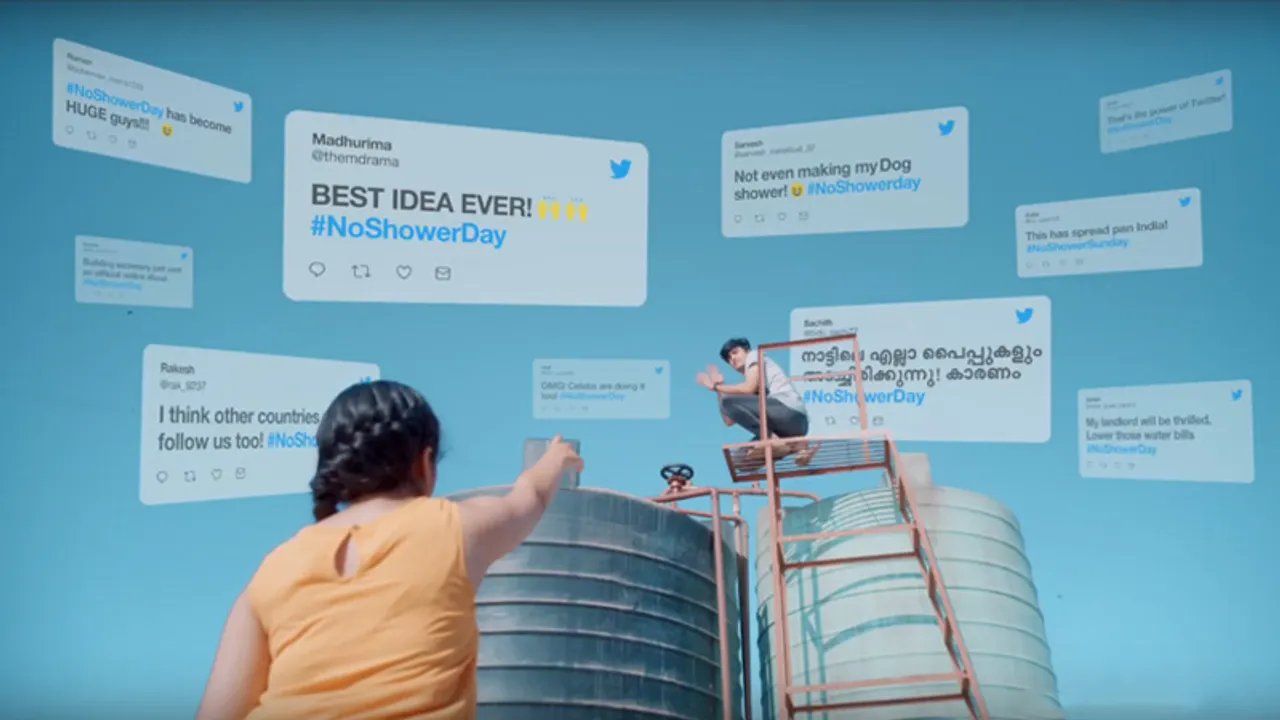 #WeTweet created waves a few days ago for being Twitter's first consumer marketing campaign in India. Here's how it came about.
India is an important market for Twitter — in terms of user base as well as growth. A few days ago, they launched their first ever consumer marketing campaign in India. The campaign focused on the power of youth in starting conversations on the platform. After getting expert insights on the timing of #WeTweet, we turned to Twitter to tell us their piece.
"We've seen how Indians use the platform to generate movements, whether to solve natural disasters in the case of #ChennaiFloods, honouring sports icons with #ThankYouSachin, or to seek equality with #MeTooIndia, and this insight is what drove us to launch #WeTweet," says Rishabh Sharma, Head of Brand Strategy, Twitter India.
Story of #WeTweet
The objective of the campaign is two-fold. Firstly, the brand acknowledges the power of the users on the platform and reflects on how tweets can and have sparked movements that have led to change. Secondly, Twitter reaches out to the youth, which is an incredibly important audience for Twitter.
Sharma explains, "The campaign speaks to young Indians, reminding them that Twitter is what's happening, no matter what your interest, and no matter the cause you care about." It is a 360-degree campaign that includes online and TV films, digital, OOH, as well as on-ground activity (interactive screens) in colleges and will span six to eight weeks across cities in India.
Series or fun?
Twitter's broader purpose is to serve the public conversation, which can take many forms. The platform's brevity and conversational nature make it a platform for humour and fun, says Sharma. He tells us how in the early days of Twitter, comedians took off on the platform. Cut to today, memes are made and spread on Twitter.
"While we've seen very important movements being born on the platform, we also wanted to use an example that brought the angle of humour alive, in a way that felt relatable in some capacity to all Indians, which is why we liked the idea of #NoShowerDay," says Sharma.
A campaign sans politics?
Recently, the importance of Twitter among youth was amplified by leveraging on the role played by the platform in moulding conversations during the Lok Sabha elections. However, this not find a place in the #WeTweet campaign. When asked, Sharma told us that the campaign is not meant to be all-encompassing, but rather highlights one fictional example to illustrate how movements happen.
Inclusivity is key
Though the campaign's focus is on English hashtags, Twitter has put in efforts to include Indian languages as well. The TVC is in Hindi and includes tweets in English, Telugu, Hindi and Bengali. "You'll notice that when people join the conversation and tweet about #NoShowerDay, they're in front of India Gate, Charminar and Howrah Bridge," says Sharma, adding that when actors were selected for the commercial, they made sure to be thoughtful of representing a variety of different Twitter users.
Behind the brief
Twitter went to Leo Burnett with a very clear brief — they knew that the youth are active on social media and are having conversations that really make a difference. "This made our task quite simple, to bring Twitter to the forefront of the Indian youth as the platform to engage in conversations that are relevant to them," says Dheeraj Sinha, MD, India & CSO, South Asia, Leo Burnett, explaining how a simple brief evolved into a bigger thought of how a collective voice can make a change.
Why such a strong focus on youth, one may wonder. Sinha explains that though young India wants to make a transformational impact on the society but believes that they are held back or silenced due to the generational differences between them and the key decision makers.
Creating a campaign
The process to create the campaign took six months and started with the team asking themselves, "Why is our relationship to the platform mostly voyeuristic and not expressive? Why do we see what's happening and not act around it?' This led to the interview of 300 young persons and their social conversations were delved into.
"We found that maybe there's a fear of being singled our that inhibits people from talking on the platform," says Sinha explaining the need to highlight the power of the collective and the possibilities on the platform. This was to be the core of the campaign and stirred the thought of 'No Tweet is too small when #WeTweetTogether'.