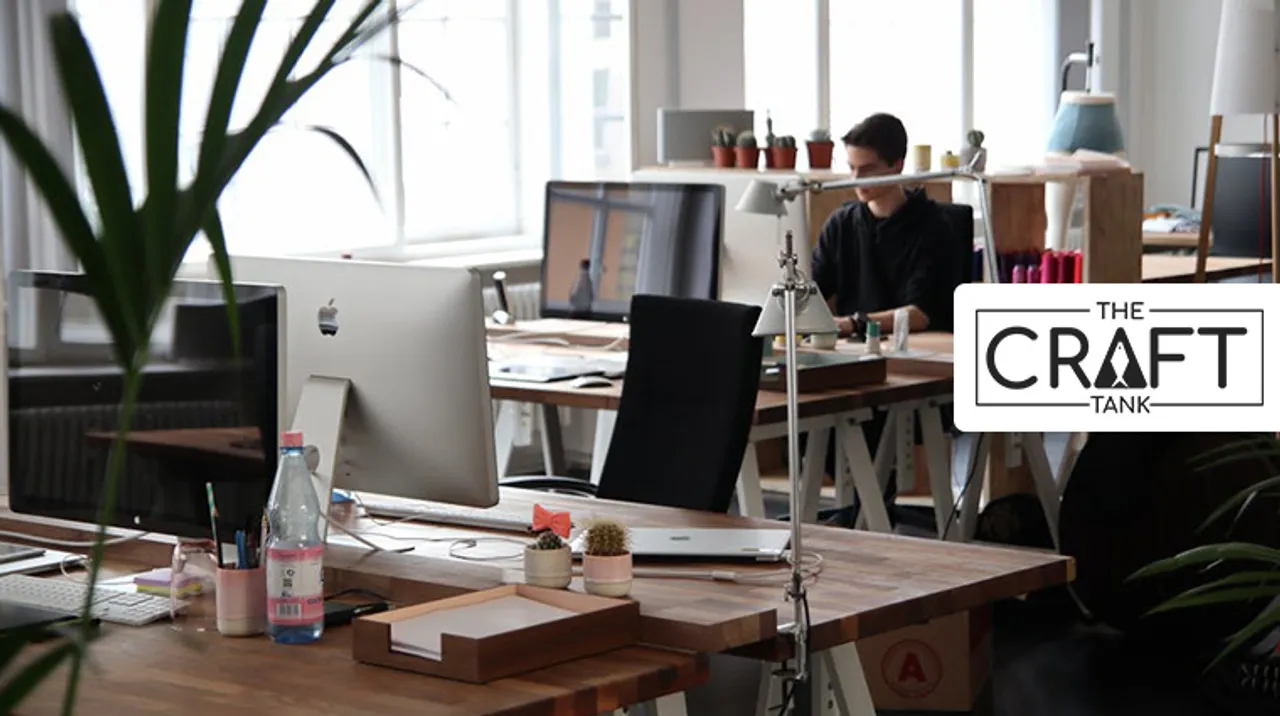 Who are we?
The Craft Tank was started with immense Marketing and Creative experience by Brijesh Solanki and Kedar Shet with a motto of crafting experiences.
We are a 360-degree creative agency based out of Mumbai. You'll always find us lurking outside the box, running into deadlines and away from definitions.
We craft ideas where brands just don't mean business, but a revolution too! We believe in creating experiences that get registered in the minds of the audience.
We are just a bunch of curious crafts(wo)men who are pro-communication, when it comes to brands.
What's in the name?
What better way to describe what we do than with our name? We Craft Experiences for the audience and we do it in a tank (oh that's our office by the way).
Crafting is a part of our lives, it's definitely something that never fails to bring joy to us. When the skills and techniques that we acquire and. develop till the time we grow up, are used in the best manner, they create wonders.
Well, you gotta have a place to work your magic right? Our office is the tank that has it all. And that's "The Craft Tank"
Our Team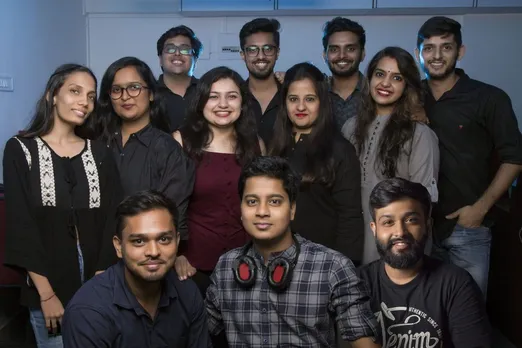 What we do?
"When the services are ready, the brands will appear," they said. To cut a long story short, we were born ready! Our teams are purpose-built around our client's unique business challenges. And these are the ways in which we provide solutions
Marketing and strategy:
● Brand innovation & growth Strategy
● Brand identity & Design Language
● Campaign Development
● Performance Marketing
● Research
Execution:
● Post-Production
● Full Stack Development - (Website and app development)
● Social media and Influencer Marketing - (Instagram, Facebook, LinkedIn, Twitter,
Youtube, etc.)
● Content Production
● Retail Environments
● Packaging

Why we do it?
The answer to this question is hidden in another question- "Would you ask Sachin Tendulkar why he plays cricket?" Everyone in our tank has monstrous amounts of talent and ideas, we want that amazingness to be showcased through our work.
How we evolve?
While others are busy doing the usual of following trends, subscribing to the best blogs, etc. we are bustling with challenges that we have set for ourselves. We set targets for ourselves that we feel are very ambitious and commit ourselves to achieve them. We dream about it. We do it. That's how we evolve.
Social responsibility in social media
It is our responsibility to give the audience what they came for - we do this by making sure our content is relevant to the brand and not flouting any rules. And we mean it.
The need of the hour
Bigger Digital Budgets & Experimentation. That's how you wow the audience, give them a break from monotonous content and please the client with the results.
Did we just share that?
Well, it took us a long time to figure this out, but now that we know it, it's super fun to notice it. One of our co-founders is definitely not working if you see him looking at his phone or laptop with the utmost attention. Apparently, that's what he looks like when he is watching a meme or a
funny video (while he is cracking marketing pitches inside his head)!

They work with us
Well, the list is long, Titbit Spices, Invisible Hands (movie), mCaffeine, APAC Fintech, Fintree Finance, Blutech, Arkfinanza, Jasani Jewellers, Tennis Premier League, Binny's World, Binny's Brigade, Binny's Jewellery, Vivaconnect, Maharashtra Transport, TBWA, Tag Vinnati, Sza Fashion, Steer, and many more…
The industry as we foresee
Digital media is an integral part of advertising, there is no escape for any brand. They have to integrate this into their plans.
It is not only opening up new avenues for agencies to experiment, but also creating a path for young adults to find their calling. It is bringing out the hidden talents as it is an artistic industry where those individuals can work and express openly.
A day without the internet...
...is like Urban India without Rajnikanth Jokes. Pretty sure we will finish planning a lot of campaigns. Actually, know the number of people in our office, take the efforts to step out and explore the eateries (a good revenue day for them), Oh, and a lot of us will realize that MS Office doesn't work on the internet.
Lastly, are you hiring?
We are always looking forward to a "hello" from Talent bombs.