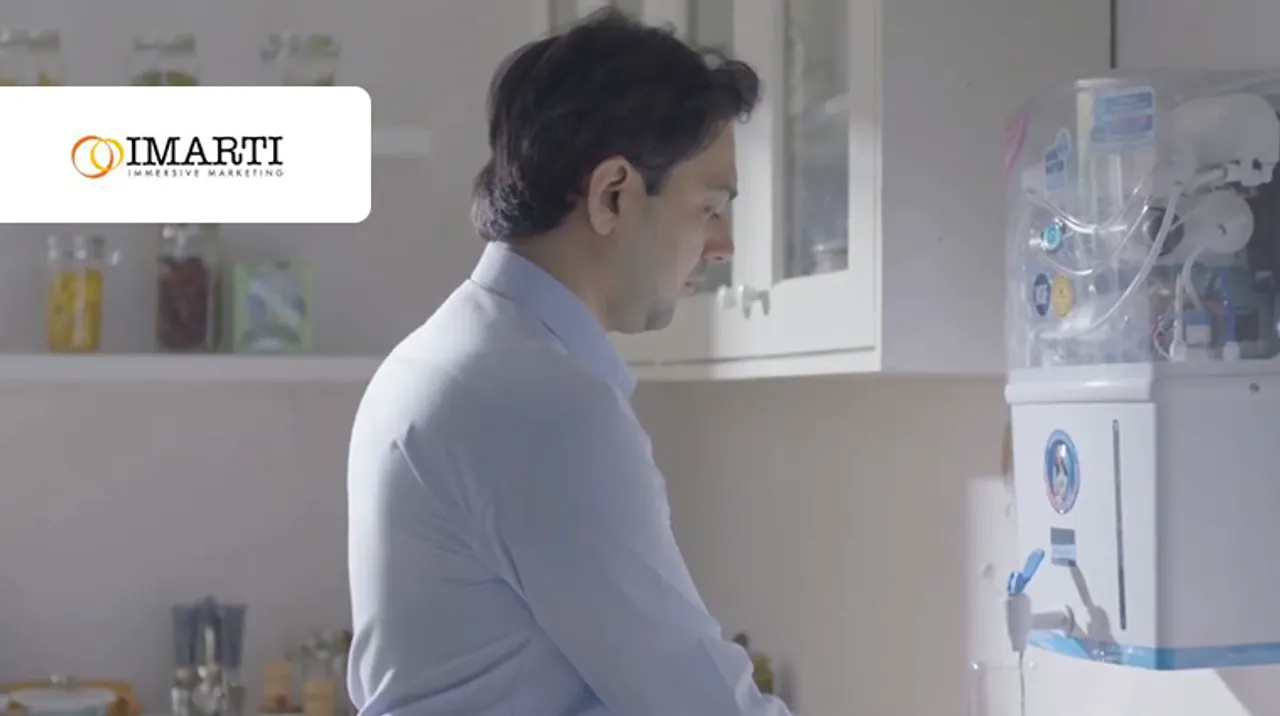 The KENT digital account will require IMARTI Media to handle 360-degree digital communications and promotions for the brand, including all the KENT product verticals.
These verticals include KENT Mineral RO (Reverse Osmosis) & water purifiers range, KENT Smart Chef Range (Kitchen appliances), KENT Vacuum Cleaners Range, KENT Water Softeners range and KENT Air Purifiers range.
Kent RO Systems has been a pioneer, bringing Reverse Osmosis (RO) technology to India, and is presently the clear market leader in this segment.
On awarding the business to Imarti Media, Dr Mahesh Gupta, MD, Kent RO Systems said, "KENT RO Systems has always been ahead of the curve because we bet on next-generation technologies, spaces and trends. This is the age of digital, and it is here we intend to actively engage with our existing customers, as well expand our base. We have charged IMARTI Media with the responsibility of achieving efficiencies and scale in our online brand engagement, virtual activations and sales. We have faith in this new team, as it comes with significant experience in creative and content marketing both within and outside the marketing space, and have an aggressive number-driven planning mechanism."    
IMARTI Media is a marketing agency, led by Sameer Agarwal (Founder & CEO) and Arvind Joshi (COO & Creative Head), who were also part of the success story of RockeTalk, the pioneering social-marketing multimedia app of India.   
Sameer Agarwal, Founder & CEO, Imarti Media said, "IMARTI doesn't do me-too work. We're evangelising the Immersive Marketing spectrum and backing it with handpicked teams for content, creative and performance marketing. Winning the KENT RO systems mandate is a validation of our approach. There was a 6-month period that KENT RO consulted with us before giving us a clear mandate. We're excited, and are confident that the market will be hearing a great deal more of the name IMARTI in the next few months. Stay tuned."
Besides the traditional SEO, Content, SMM, Performance Marketing, Buying & Planning services, IMARTI media also brings to the market specialised offerings for Immersive Premium content, Digital Video, Integrated Marketing, Influencer Marketing, Marketplace Management, Surrogate Brand Products and Semantic SEO. 
Arvind Joshi, COO & Creative Head, IMARTI Media, said, "We're here to bring about creative distortion. While we employ the latest technologies for planning, executing, auditing and running our campaigns, our biggest strength lies in our abilities to create virtual brand campaigns, which deliver an immersive experience, a single brand narrative, and at the bottom of the funnel, significantly impact brand conversions."