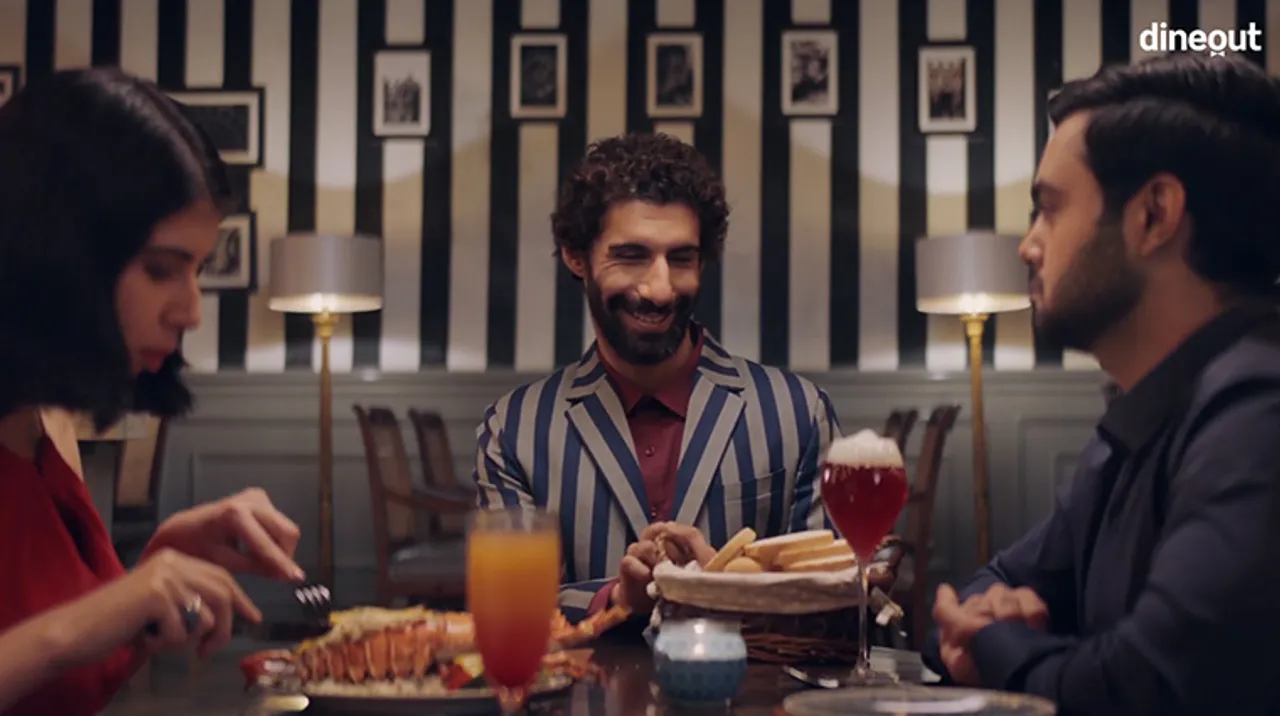 In a bid to cater to the evolving needs of the customers, Dineout embarked on a partnership with Jim Sarbh for its campaign #FearNoBill.
Earlier this month Dineout launched a campaign 'Fear No Bill' featuring Jim Sarbh in the role of a 'Bill'. The one and a half minute film is a 'comedy in tragedy' set up revolving around the metaphor – 'Bill' which is brought to life by Sarbh and showcases how the glorious and powerful days of the bill are over. The bill is now disturbed by the various Dineout Pay cashback and deals available on the app.
The integrated digital campaign is aimed at promoting DineOut's in-app payments feature – Dineout Pay.
Insight
behind #FearNoBill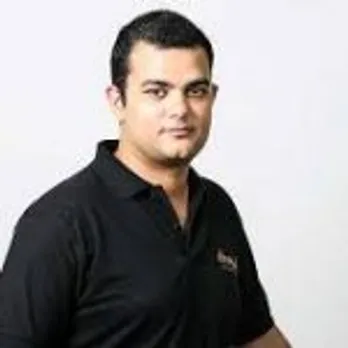 Dineout claimed that #FearNoBill is built on sharp consumer insights and their relationship with the product. "We have noticed every-time a consumer visits a restaurant they are under constant fear of the bill amount. It restricts them from enjoying quality time with their loved ones and also miss out on the unique dining experience provided by the restaurants," informed Ankit Mehrotra, CEO & Co-founder, Dineout.  
The
Brief
The film has been conceptualized by Animal and the target of the whole campaign was to introduce Dineout Pay to its audience. The primary challenge was to not let it get confused with the plethora of other basic e-wallets out there.
Campaign
Objective
The objective of this campaign is to create awareness around the brand's strong connect with the customers who are looking for great deals and offers on their restaurant bills.
The
rollout is planned in two phases: Digital and Video promotions in July followed
by ATL (Outdoor and Print) media in September.
From Conceptualisation to Execution
The idea of personifying Bill came to the agency fairly late. While all the concepts revolved around playing up the 'expensive' aspect of dining out, it became clear very soon that the team needed something larger.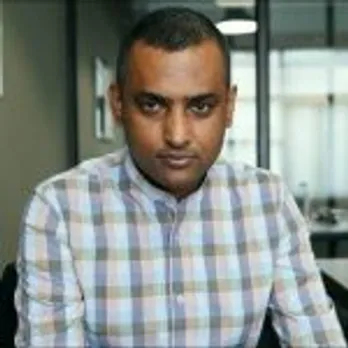 Sayantan Choudhury, Senior Partner – Animal shared, "Dining out is expensive, yes, but everyone knows that already. Instead, how about we pitch it as the end of expensive eating out? From there, the angle of Bill being this conniving, sadistic, psychotic character who's out to ruin your brunch, your dates, your birthdays. Everyone's been in a situation like this where we're doing mental math to not get embarrassed at the table, and it just gave us a nice launchpad. Thus #FearNoBill was born--something we all could relate to--and it stuck near instantly. Of course, the greatest stroke of luck was Jim Sarbh being available. He was our first choice for the character even during the presentation stage. There's just something to his aura that makes him perfect for the role, and we're really, really stoked that he brought the idea alive in such a wonderful way".
Jim Sarbh as 'Bill'

The concept of the campaign,
as mentioned earlier, was to bring alive the character 'Bill' which was once
the scourge of many a dinner dates and family outings but is now feeling
dwindling in his power. Mehrotra pointed out that this 'whiplash' in the mood
and expression (from his finest hours to his Dineout-induced powerlessness) was
critical in the film. "We were looking for someone who can pull off both the
moods and make the character's arc more relatable to our audience.  Jim's onscreen presence, quirky charm, and
acting chops perfectly matched with the requirements for the role of Bill, and
when our campaign revolved around this metaphor brought to life, only someone
of his calibre could have pulled it off," he added.  
Dineout claimed to have also
gained a tremendous organic boost from the star power: Jim is a certified
A-lister, considering Made in Heaven's tremendous popularity and critical
appeal. So far the company has received 4M+ 
views on the video and are hoping this number to further increase in
coming days.
The Digital Play
Dineout plans to use digital as a medium to extensively amplify the concept of #FearNoBill through social media and app promotions. Apart from film promotions, it is also focusing on influencer and meme marketing on social, bumper ads on YouTube and  Instagram story ads to name a few. The company is trying to experiment with ad formats and placements for this campaign.
Dineout's advertising
Journey
Dineout has moved on from table reservations to a dining out platform. It is currently seating close to 2.5 million diners and has a presence in restaurant technology space with InResto and Torqus. Mehrotra noted that the industry has evolved a lot over the last few years and the demography has changed and improved in its favour.
This is the first time Dineout has worked with an A-Lister for a campaign to cut the clutter and meaningfully resonate with consumer sentiments in a more fun and quirky way, hence making it unique from its previous campaigns.