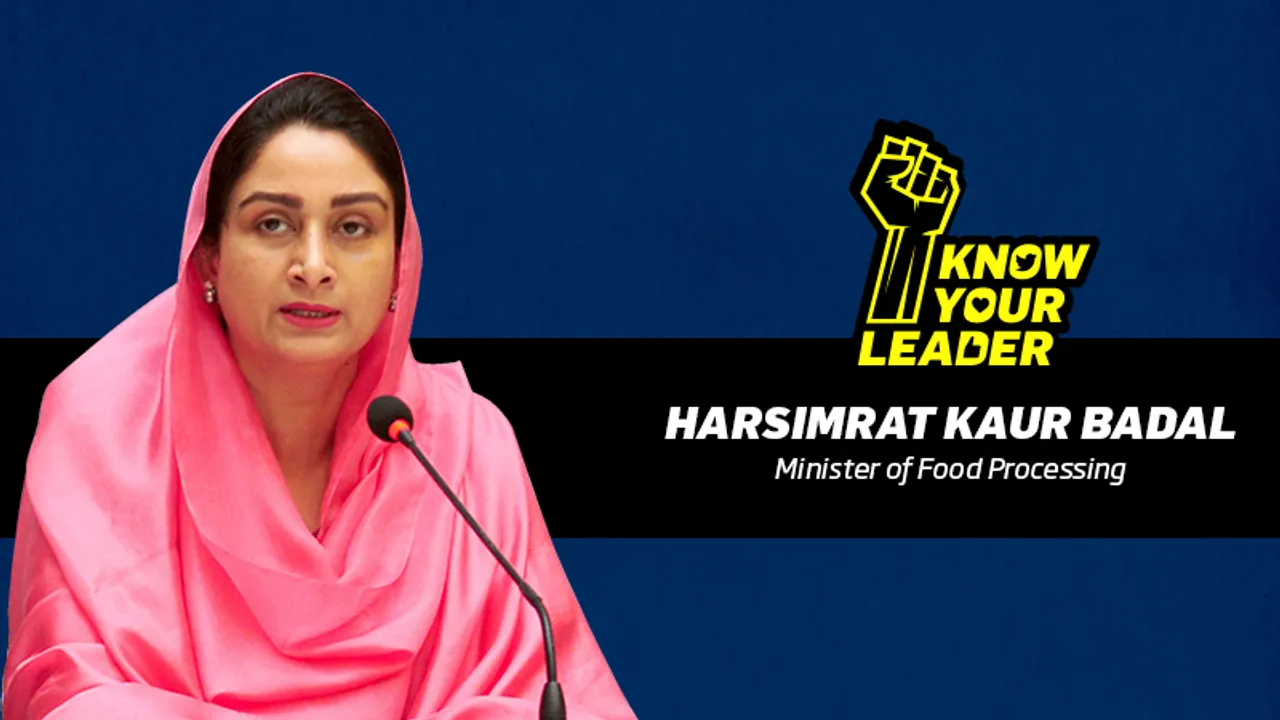 Harsimrat Kaur Badal writes almost every Facebook post and quite a few Instagram captions in both English and Punjabi scripts.
Harsimrat Kaur Badal — Minister of Food Processing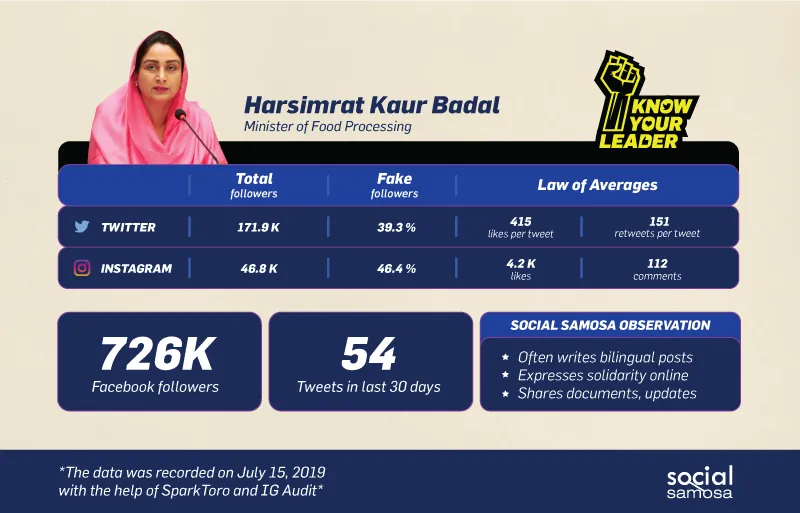 Social Media Footprint
A striking feature about Harsimrat Kaur Badal's Facebook account is how she almost always posts bilingually — English and Punjabi. Though this trend can be seen in some of her Instagram posts too, is it not as prominent. She often posts her thoughts and shows solidarity towards people in distress, especially those who belong to her home constituency. Her social media presence across the platforms is vibrant and visually strong.
Sharing a slice of work
A lion share of Harsimrat's posts includes videos and photos that accompany updates about her meetings and public appearances. A casual scroll reflects that she often speaks about issues faced by people in her constituency and presents herself as the person who will ensure they are resolved at the national level. However, we do get a glimpse of her work as a Cabinet Minister responsible for the food processing industry too.
People Connect
Harsimrat's Instagram reflects how she is able to easily connect with women and children. Most of her posts are vibrant and feature women from different walks of life. These images highlight her ability to have candid interactions with people at large. Comments suggest that her followers seem to lap it up with ease and show affection towards her. Overall, her aura is of an affable, capable woman trying to make her way through in the world of national politics.
This is a part of the series — Know Your Leader. It's a series by Social Samosa where we put across a concise analysis of how our cabinet ministers use social media to communicate. You can read all the parts here.