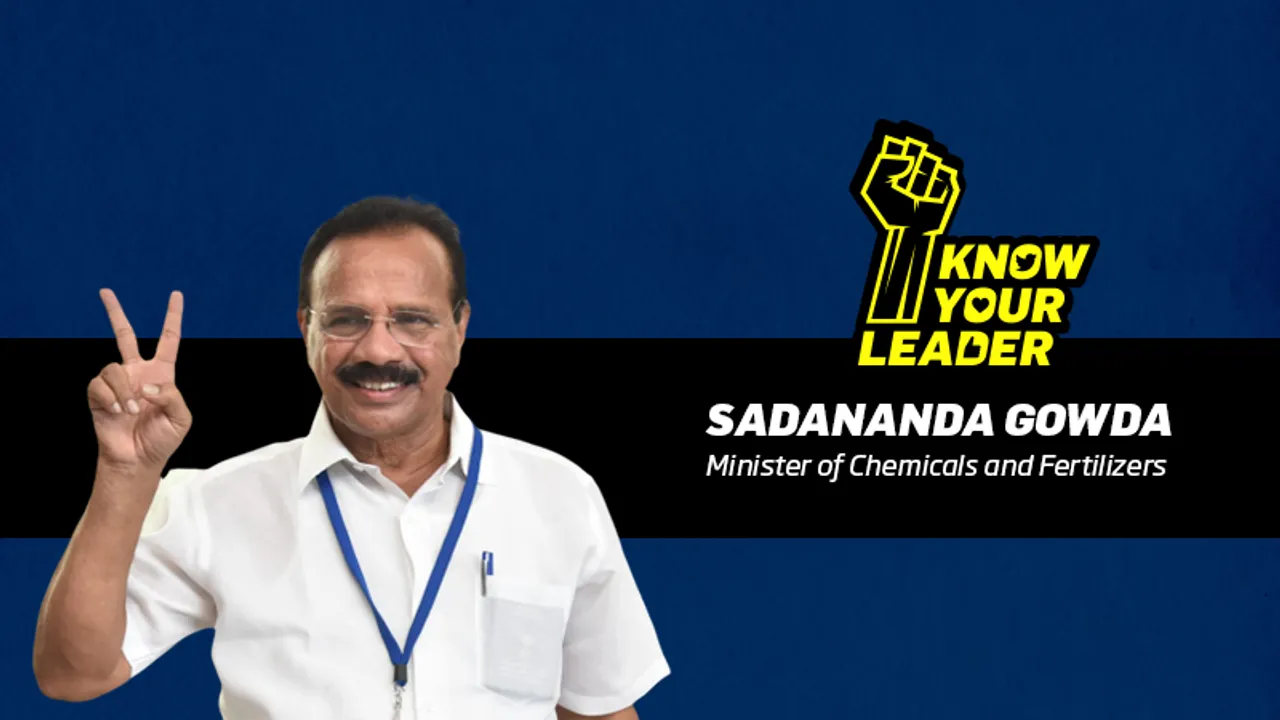 Sadanand Gowda uses Facebook and Twitter to share work schedules, maintain a local connect.
Sadanand Gowda — Minister of Chemicals and Fertilizers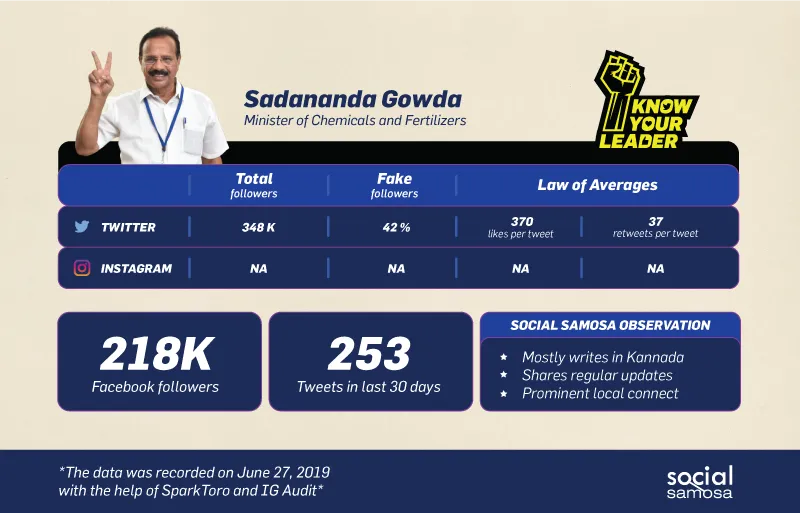 Social Media Footprint
Sadanand Gowda primarily uses Facebook and Twitter. He doesn't have an official Instagram handle. His communication reflects a strong local connect and he mostly writes in Kannada. The fact that he has been a parliamentarian for a long time reflects in his posts and tweets, especially the way he uses language to communicate. The posts in Kannada usually have some local significance whereas meetings on a national and international level are written about in English.
Sharing a slice of work
Apart from sharing details of the meetings he has as a minister, Gowda regularly shares news updates, advisories and policy related posts. Another set of prominent posts include sharing posts and thoughts by Bharatiya Janata Party and Prime Minister Narendra Modi.
Personal Connect
Gowda seems to be well-liked by the people around him. Most visuals he shares show him smiling or laughing, irrespective of whether they are from public interactions or meetings with ministers. His social media profiles reflect an affable personality.
This is a part of the series — Know Your Leader. It's a series by Social Samosa where we put across a concise analysis of how our cabinet ministers use social media to communicate. You can read all the parts here.