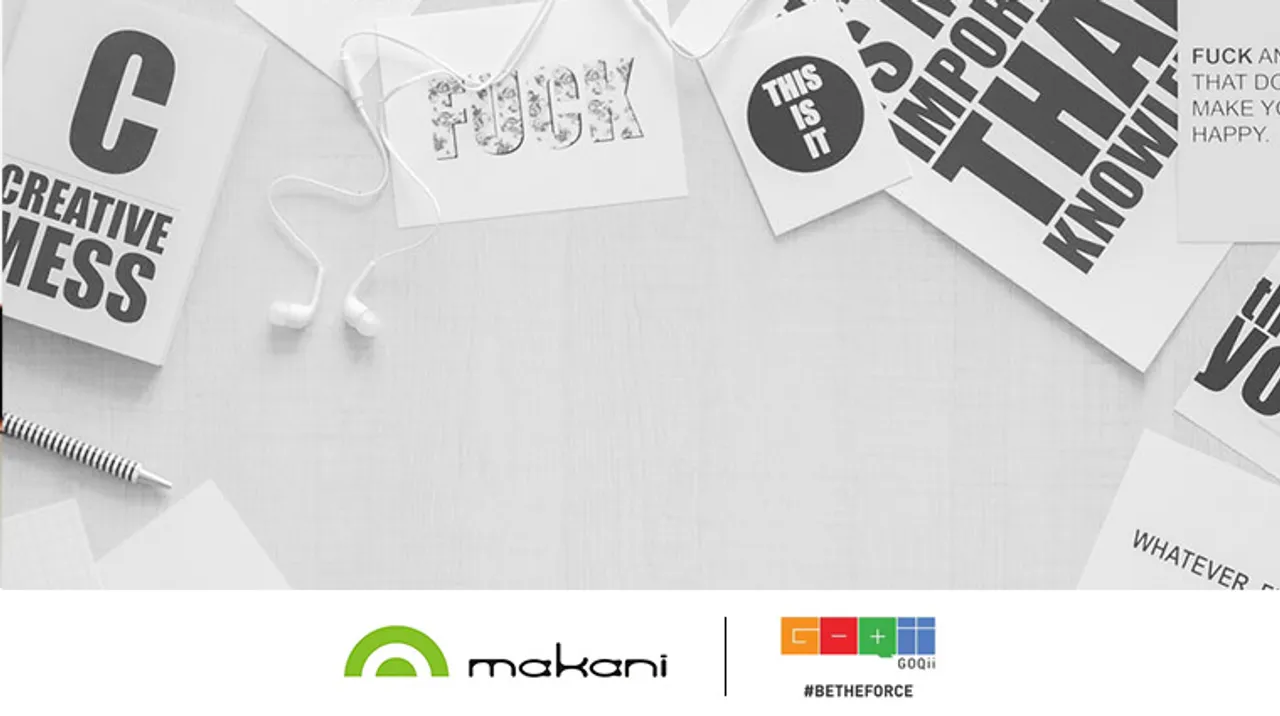 GOQii, a smart preventive digital healthcare company announces Makani Creatives as their marketing partners for the India Health Quiz Campaign.
The agency bagged the mandate following a multi-agency pitch. Under the partnership with Makani, GOQii plans to launch 'India Health Quiz' on the GOQii App featuring Akshay Kumar – the true fitness and health icon of India. As a part of the mandate, Makani Creatives will be responsible for strategizing and designing the entire 360- degree campaign which will be spread across TV, Print, Radio and online formats.
The 100 days campaign with brand ambassador Akshay Kumar as a Health Coach aims towards making India healthy. The objective is to educate & make 130 crore Indians lead a healthy lifestyle BUT the right way.
The campaign is supported by the Ministry of Health and is powered by Times Network. The larger mission of this initiative is to enable individuals to bust myths and learn facts about health which they can implement to achieve their health goals. India HealthQuiz is a fun and interesting quiz format which incentivizes people to watch, learn and live a healthy lifestyle. India Health Quiz also has prizes that range from GOQii trackers, One Plus Phones, iPhones and a grand prize of Rs. 5 lakh.
"With our earlier India Steps Challenge campaign, we were successful in making India walk & get active. With India Health Quiz, our aim is to make India healthy and educate Indians about health. To fulfill this larger mission, we wanted a partner who had the credentials to create engaging communication and the capability to develop this unique concept using a celebrity ambassador. After a series of pitches, we partnered with Makani Creatives. The India Health Quiz campaign featuring Akshay Kumar is an interesting concept which uses humor to deliver a serious message and we eagerly look forward to its release," said Krishna Kumar, CCO, GOQii Technologies.
Speaking on the partnership, Mr. Sameer Makani, Co-Founder, and Managing Director, Makani Creatives expressed "GOQii, is an exciting association for us given the uniqueness of the category. The brand is working towards making India healthy and a happy place. This partnership marks our entry into the new age technology-led health ecosystem and gives us the platform to exhibit our creative caliber. Along with the GOQii team, we have created an interesting campaign that will connect with all those people who desire to be healthy."
The campaign is set to break the clutter with an innovative content-led approach to educate people and encourage them to actively participate to uplift their health.