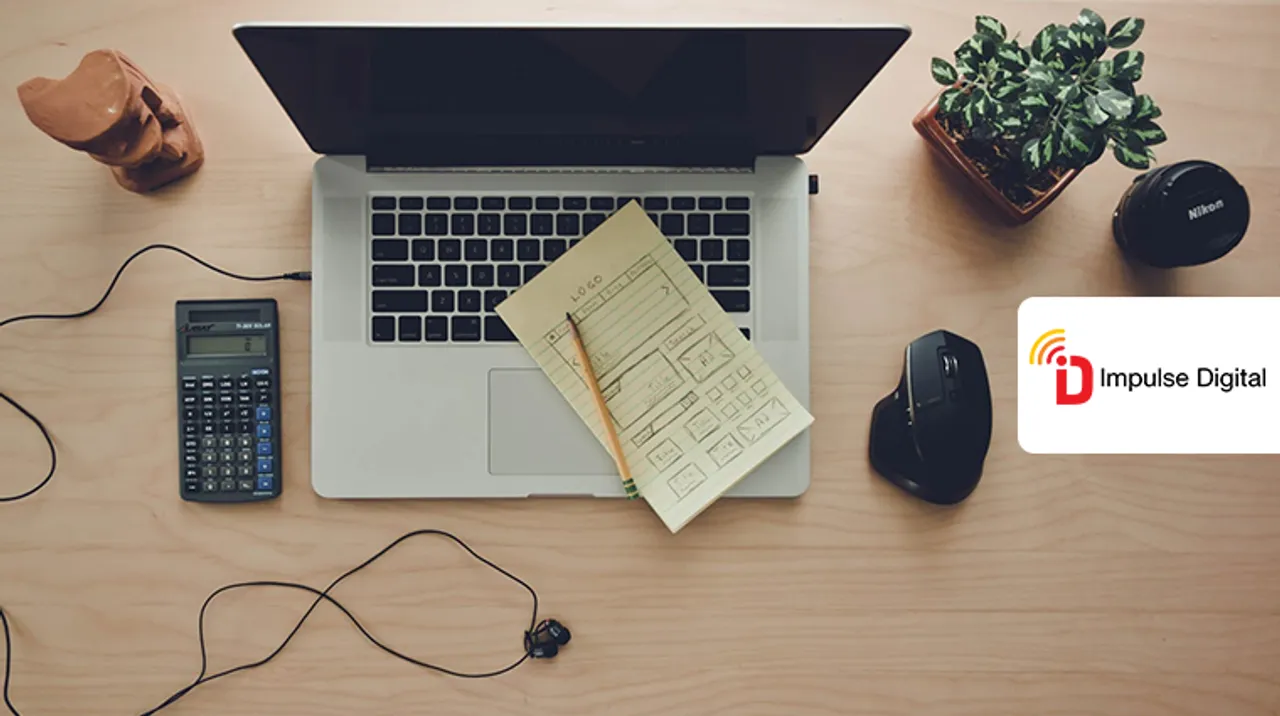 Who is Impulse Digital?
Impulse Digital is a boutique agency that specializes in providing creative but relevant ideas to our clientele. We are kind of underdogs challenging the big boys of digital marketing. Unlike big brothers, who come in, offer big packages, provide service and move on. We do it in a different way, we work together with our client, try to understand everything about their product or service, their requirements and then deliver them the best for their brand. We are also more flexible and direct to approach unlike bigger firms. 
At the workplace, we are more streamlined and work together at all levels on every project, so we usually don't have fancy board meetings but we do have frequent brainstorming sessions. Creativity and passion for digital marketing lies within the soul of our boutique, it gives us the 'Impulse' that drives us. 
What's in the name? 
The name Impulse Digital is inspired by the Michelangelo masterpiece - The Creation of Adam. 
It shows God touching Adam's finger and bestowing him life. That touch where life passes through the finger-tip. 
The impulse - the instinct that gets us going. That one spark that adds life to everything. The force that sets things in motion. 
It is more so relevant and connected to the fresco since it shows the start of life with a finger-tip, and so it is in the digital world - where everything begins with a tap or a click.
What we do? 
We believe communication between a client and an agency is essential to make any marketing strategy a success. By speaking to our clients, we try to understand them and their target demographics and try to establish a connection between their targets and reality. Once we are done collecting the required data, we come up with a strategy that offers the best ROI to our clients. As mentioned before, we work together at all levels on every project, so it becomes easier for our clients to communicate with us. We always try to be honest with our clients on whether their targets are humanly possible to achieve, and if yes, how far can we go in achieving those. 
Be it Search Engine Optimization (SEO), Search Engine Marketing (SEM), Social Media Marketing, Pay Per Click, Content Marketing or Branding & Creatives, Website Development, you name it, we do it! 
Don't Google digital marketing solutions, just ImpulseDigital! 
Why we do it? 
To be really honest, digital is all we know, and a very wiseman once said 'if you are good at something, never do it for free'.
How we evolve? 
Create, Learn and Grow! That's our mantra to evolve in the industry! 
We craft and design the best marketing strategy for our clients and help them grow as a business. We keep learning at every stage, specially from our clients. Be it appreciation, modifications or complaints, we are ears to everything! 
The more difficult the challenge, the higher is our growth! From planning to designing to implementation to results and feedbacks, every phase of digital marketing is challenging and we thrive on it! 
Social responsibility in social media 
In this age where the internet offers us uninhibited freedom of expression and right to express, it is ever more important to be socially aware and sensitive towards what's happening around us. There is no censor out there, hence it's our responsibility as the digital agents to draw a line between what's right and what's not. A single wrong picture or a wrong post can lead to the downfall of a carefully built brand name and image. 
Need of the hour 
In this evolving digital age, personalization is the key, it's the need of the second and not the hour! With a mixture of accurate data, relevant content and programmatic promotion, the overall message should be well received by the user. Hence the result should be that the user feels understood and catered to by a company.
We learned the hard way 
As a boutique agency, we are always learning the hard way. Digital marketing world keeps changing and we have to keep up with it. Even if the objectives behind any marketing efforts remain the same, the rules of the game keep changing inevitably. 
No two clients are the same, their products and services differ, their requirements differ, and that's a sign even we have to change and adapt with every client. To keep up with the cutthroat competition we have to keep learning, not just focus on what we are doing but also keep a tab on the new trends and innovations. 
They work with us 
We work with HUL, Amazon, Mastercard, HDFC Securities, Dmart, KloudQ to name a few. 
Industry as we foresee 
DYNAMIC is the word, if you say that you can predict the future of digital marketing then you need to think twice. We are at a constant change and with 'Digital India Movement', Indian consumers have strongly embraced digital technologies. Hence as digital marketers, we need to embrace this change and build digital ecosystems that connect, automate, and analyze. Hence the future of digital marketing in India is about creating omnichannel solutions for a digitally connected nation. 
Lastly, are you hiring? 
Yes, do share your resumes at careers@impulsedigital.com