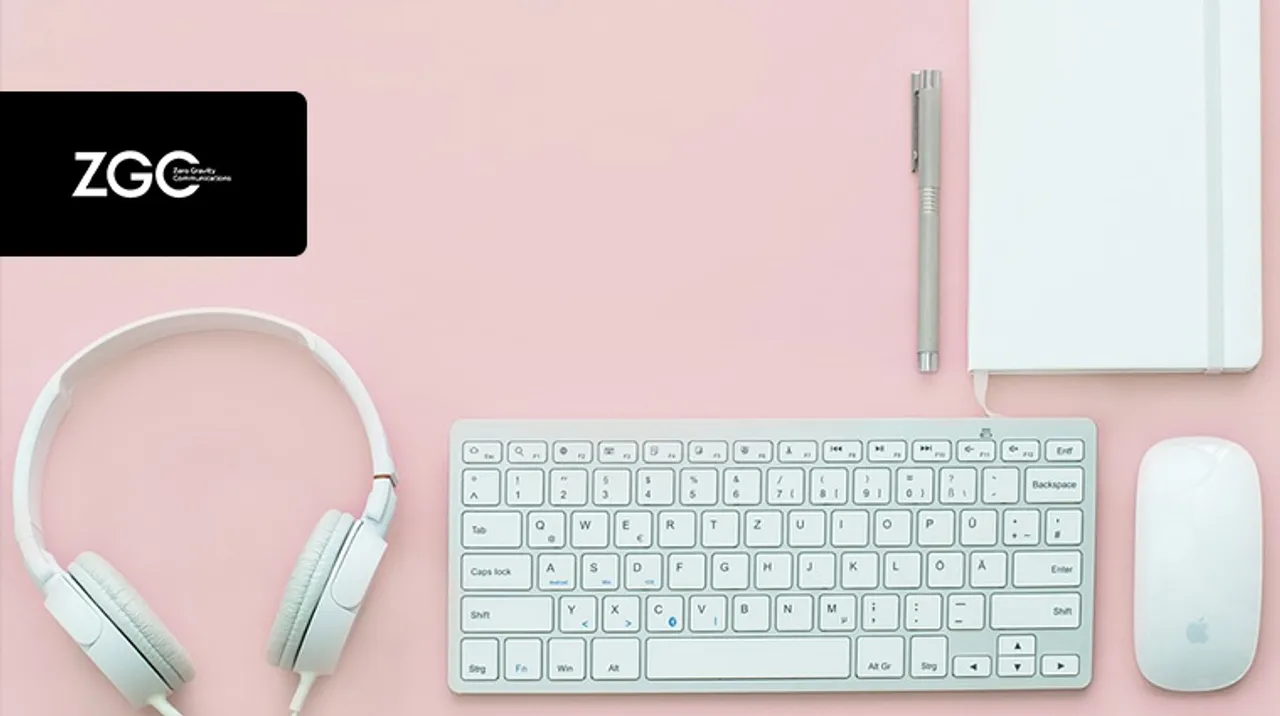 Who are we?
If we go on to describe who we are we'd run out of words because there are so many hats we wear every single day.  But, if there is one thing that truly defines us, it is our identity as #theideapeople. We, #theideapeople are equipped with an ideology that triggers clear design thinking to employ a human-centric and problem-solving approach, that creates experiences (aka brand case studies) that enable the brand to seamlessly realize their vision.
A strong understanding of culture and advertising has equipped us to design effective digital solutions, which has helped us serve some of the best brands prevalent in Gujarat and across India. We have strived with a focused approach to solve the communications challenges of changing time, with an inclusive solution approach. It is this drive that influenced our founder to create a full-service independent agency that focuses on brands in Gujarat. 
What's in the name?
In the world of advertising? A name can make or break you. And this truth was well registered with our founder Khushboo Sharma, an engineer by education. She was taught logic first and when she found herself starting a creative agency, she wanted a brand name that distinguished itself from others.  
There are parameters and variables for every equation or formula to work. Similarly, we believe successful branding or advertising is not a magic but well-formulated strategy. However, parameters and equations for that don't come handy to everyone, and the job of a good communication strategist is to find just that. 
Hence, she came up with Zero Gravity as the identity of her brainchild. Like we know, Zero Gravity means the state or condition in which there is no apparent force of gravity acting on a body because both the body and its surroundings are freely and equally accelerating under the force.

What do we do?
ZGC provides inclusive brand solutions for Strategy, Branding, Advertising, and Digital Platforms.
Why we do it?
There are too many problems, too many people complaining but there aren't enough people doing something about it. And that is exactly why we do what we do, with this urge to serve the brands of Gujarat, to begin with.
The network agencies were focused solely on catering media solutions, creative agencies had their minds just on ideating advertising campaigns without reassurances of how the idea would eventually transpire. Whereas, design agencies only gave specific branding solutions. In such a state of affairs, we realized that there was a need for an agency that catered to all these requirements, that too effectively. 
We have had clients in Gujarat who were entrepreneurs with an adventurous attitude, bold with their business approach, but very conservative, naïve and apprehensive when it came to branding.
Thus, we started working with a very different approach. First by educating them and creating awareness. By bringing short term results and winning customers' trust, while we crafted long term strategies.
Today, a company that started with a team of three has wonderfully grown into a family of 35 #theideapeople relentlessly working to serve our 35+ clients. 
How we evolve?
History can testify that disruption can be created through the most basic and simple things. 
Every campaign or communication strategy is created with the central goal to reach out to the consumer and to serve the purpose of the brand. A question that keeps sneaking up on us is "How well have we kept that consumer at the center while designing the strategy or campaign?
As an agency, we work and think from two perspectives. First is the client, who wants to tell people about their brand. And second is their consumer, whose attention is already consumed by many. 
Basic is always approachable, relatable and can't be duplicated. Bringing out something from the quest of most basic things is the most challenging task. Reimagining the obvious, simplifying communication, and going with the basics is how we bring disruption. 
The secret recipe? Evolve with current trends, technology and constantly changing the millennial language while staying true to the core principles of communication. 
Social responsibility in social media
Ever since the advent of social media, being socially responsible is something that has been in heavy discussion. And both the brands and the agencies share this responsibility.
Brands today want to be quick and talk about every trending topic on their social media. Sometimes, while doing so they often lose sight of the bigger and more ethical picture. 
Like that every trending topic or every other festival or celebratory day content on the brand page is just irresponsible use of social media. Moreover, there are so many brands creating sexist and patriarchal content which is not just derogatory in nature but also, reflects very poorly on the psyche of the brand and the agency working on that brand. 
As an agency, it is our sheer responsibility to create content that doesn't offend anyone. A lot of work has gone behind creating awareness about equality, honesty, and transparency. So, when a brand demands to go against those ethical principles, it is the job of the agency to communicate the repercussions and how morally wrong it is to take that road.  

The need of the hour
Strong laws on accountability and copyright infringement are required. Currently, there is a gray area when it comes to these issues.  Furthermore, a lot of agencies are unaware of the existing laws, the Prithvi Shaw controversy is an ideal example of this. The industry should cumulatively work towards forming better laws and accountability norms. 
Every mature industry has counsels and governing bodies within and outside government, social media is quickly evolving yet a very nascent industry that needs regulations. While doing so maintaining freedom of expression and outreach to masses in place is necessary. 
We learned the hard way
The last 5 years have been extremely enriching and exciting; as a team, we wouldn't have had it any other way. 
We lost many accounts before we learned that it is not always about good work, but also about making sure your clients understand and acknowledge that work. We have had clients who discontinued our services and fell back to poor work which had no creative matrix. One of the biggest learning was that weak communication can make you lose an account despite doing exceptional work. Thus, it is important to be on top of your game in all aspects. Keeping a healthy client-agency relationship is a priority.
The Crux of that is to learn and unlearn things very quickly.  As an advertiser, we should head on the path of growth and constantly improvise.
Did we just share that?
This one time, a user put up a story about our client's competing product but ended up tagging our client's social media account. And when we saw that tag and how that user was all praises, we quickly shared that story on our client's profile too. It wasn't until 10 minutes later that we realized the goof up. The uncanny resemblance of the products and the tag confused our social media executive, and we removed that story as quickly as we shared it. Now, that we look back we can't help but laugh about it but it was our funniest and the silliest social media mess up ever.
They work with us
KP Sanghvi, Vadilal Ice Creams, MYBYK, Indira IVF, Emerald Motors, KK Jewels, Shankus Waterpark and Resorts, Grainspan Foods, Club O7. 
The industry as we foresee
We think Social Media is here to stay, eventually changing forms and mediums in order to create a path for an interactive and engaging experience-driven content. Soon, augmented and virtual reality would become a part of our daily lives. The future looks brighter and experiential driven in nature with content innovations. 
A day without Internet
This happens quite often to us when our internet service provider acts funny and we lose our connectivity for hours.  Ask our social media executives and they would say that it's both, a boon and a bane. Sometimes, it would be a calmer day with a lot of our own thinking and writing but other days we think we can't breathe and practically we can't work. 
But, like everything else we have learned to make the most of it. 
Lastly, are you hiring?
Hiring? Always.