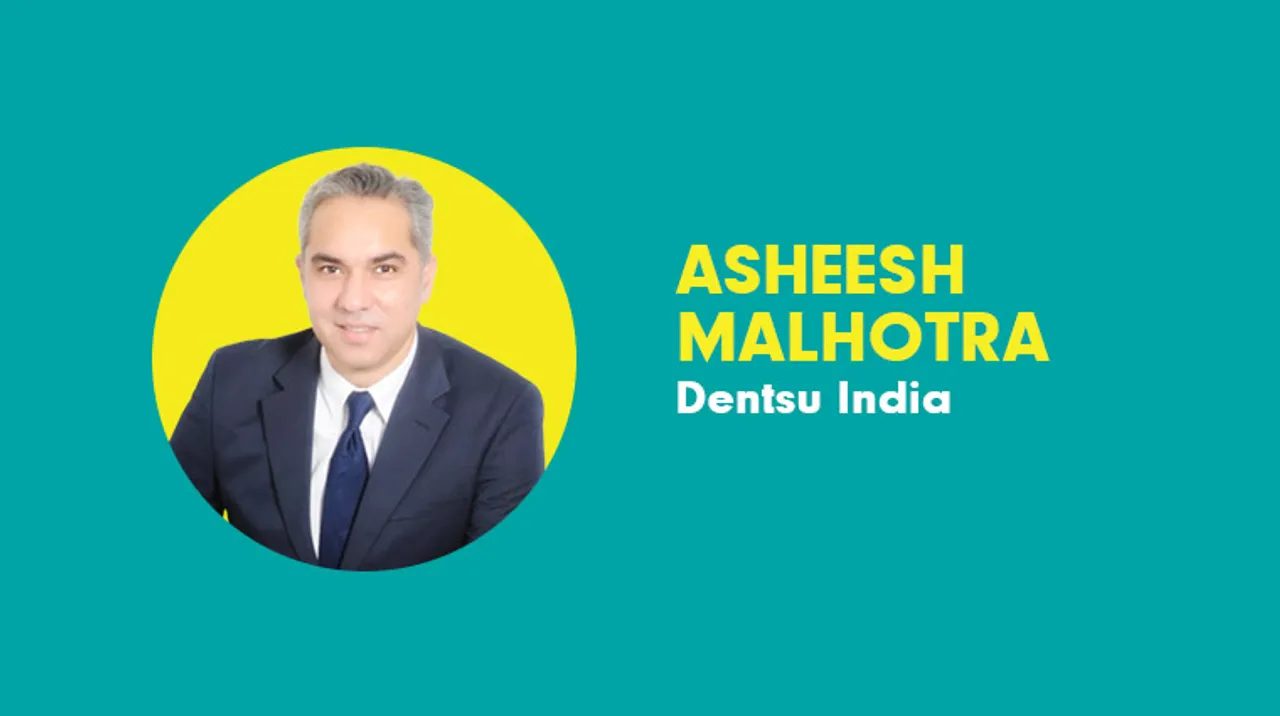 As part of its strategic intent to bolster operations, Dentsu India has roped in Asheesh Malhotra to head its Mumbai office.
He will report to Simi Sabhaney, CEO, Dentsu India.
With over 20 years of experience across agencies including Mullen Lowe Lintas Group, Bates CHI Partners and Ogilvy, Asheesh has been instrumental in building brands such as Unilever, Mondelez , ICICI Prudential Life Insurance, Castrol, BP, and Toyota.
His last stint was as Executive Director at PointNine Lintas, Mullen Lowe Lintas Group. He has also won accolades like the Effie's, Kyoorius and Spikes in India and the Asia Pacific region.
On his appointment, Simi Sabhaney, CEO, Dentsu India said, "We are truly delighted to have Asheesh come on board to lead the Mumbai operations. His experience of having led omnichannel functions makes him the perfect choice in line with our growth strategy and the changing media landscape"
Commenting on his new role, Asheesh said, "My focus will be on building new partnerships and growing our existing client relationships. I believe that the age of transformation (from traditional to digital or vice versa) is over. If you haven't hopped on to that wagon yet, you best not. You cannot be running an agency with a siloed mindset. DAN, with its true One P&L structure, has integration at its core and it brings together the best of creative minds, media, data and technology to bring the best ideas and value to our clients. In today's context, this is true integration and I am truly excited to be part of this journey."