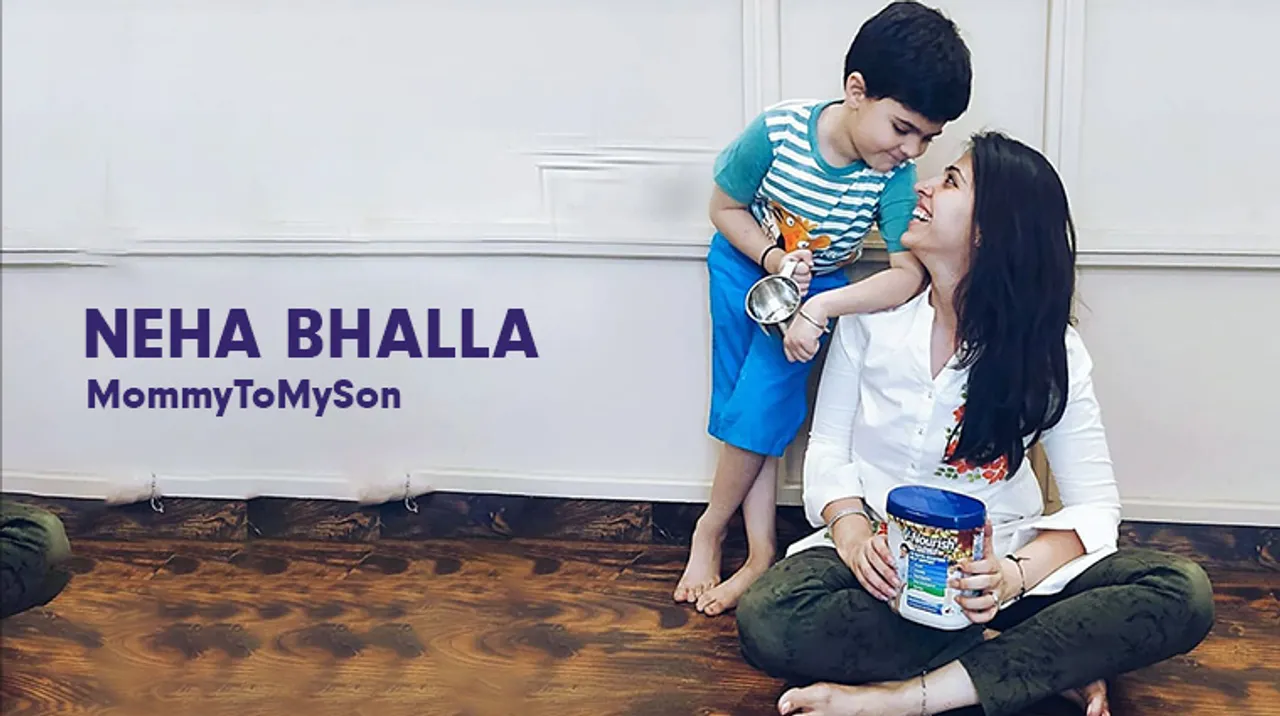 MommyToMySon, as the name suggests is a dedicated blog for parenting, maternal emotions and everything in between by Neha Bhalla.
Neha Bhalla belongs to the land of 5 rivers and writing puts balm on her weary heart. On her blog you would find write-ups like 'A letter to the maidless mom', 'How to upcycle a baby cot', 'Fashion Therapy for tired mom' and more.
Let's go behind the scenes with Neha in this read.
Looking back, where did it all begin?
After my son was born and postpartum depression hit me bad. That is when I resolved to writing. It was cathartic.
What's in the name?
As it's all because of my son. My name became MommyToMySon
What is your USP in this cluttered space? How does your content give you an edge?
It's honest. I don't sugarcoat or beautify reality. I am relatable. That's my USP.
Please take us through your content creation process. How do you stay relevant and relatable?
I don't mince words. And I take inspiration from real people, normal people, and their struggle. Small is sufficient. You don't need something dramatic to make a difference.
How do you make moolah with your efforts?
Bank transfers and barter. The brand shouldn't undermine a writer's efforts. Respect in the profession is more important than bling.
How do you maintain editorial objectivity with the influx of brand briefs?
The brand pays to get publicity. And if the respect writers creative instinct then its really important to keep brands reputation in mind.
One instance/experience that made it all worthwhile
I wrote a blog on mothers who chose to stay home by choice. And I had women tell me how it changed the way they look at themselves. It made it all worthwhile.
Weirdest brand brief/request ever
A brand sent a gift across. It wasn't work not was it a collaboration. They wanted me and my son to enjoy it. Then suddenly they started telling me about what to post and how to post and deadlines.
If not blogging, you would be?
A storyteller.
A day in your life….
Wake up, pack tiffin for my son, get him ready and drop him to school. Come back have tea, hit the gym(at least twice a week). Prepare breakfast for the family. Time to get the baby back home. Give him lunch. Do his homework with him. Drop him to his academy. Another cup of tea with a book or Netflix. Prepare dinner. Pick him up, his dinner, change and sleep. Then work on my assignments.
Message/tips for upcoming bloggers
Have patience. If you have faith in what to write, then give it time to yield results.
Your Favorite Influencer
Raisingkarma: Shubhpreet
The Future you foresee for your Personal Brand
Create more time and opportunities for me and my blog as a brand.