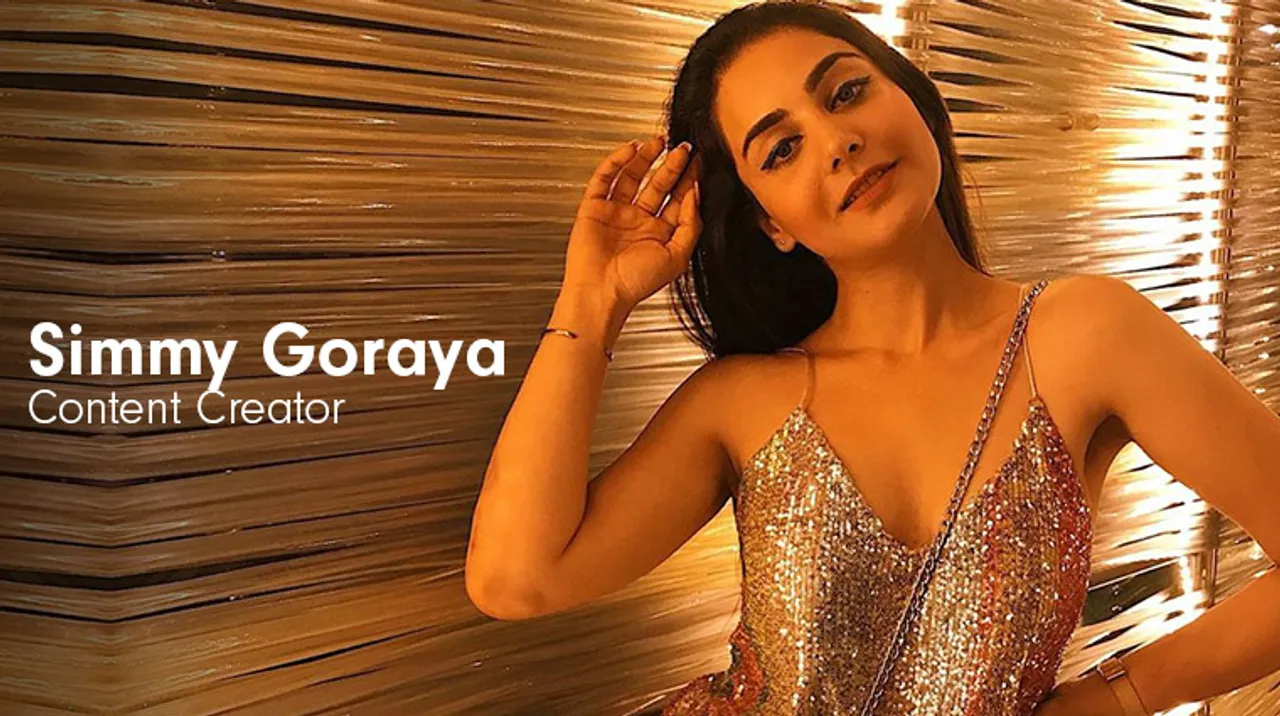 Simmy Goraya is a self-taught makeup enthusiast based out of Mumbai. Traverse her journey so far as a beauty and lifestyle content creator.
A fetcher of beauty knowledge from YouTube gurus, Simmy started her own beauty and lifestyle channel on the video-sharing platform. With over 90K subscribers she engages with the audience on various social media platforms.
She has assisted renowned Bollywood makeup artist Mariana Mukuchyan for Aishwarya's Hair and Makeup for Fanney Khan and several other TVC's with Anushka Sharma. Be it the ultimate glamorous look or a sophisticated classy look, she can create it all while making the skin look flawless.
From her training under makeup experts like Namrata Soni, Cory Walia among others to her beauty blogging journey, this conversation says it all.
Who am I? 
My Name is Simmy Goraya. I am a Beauty and Lifestyle YouTube, Based out of Mumbai.
My journey
Makeup has always been an important part of my life, right from being obsessed about Kajals and lip balms in school, to doing makeup on everybody in my family, to spending an entire summer vacation watching beauty videos, but I never really thought that I would make a living out of it someday.
I pursued an MBA, worked in a corporate for about a year before I decided to quit and get into the Beauty Industry. At the time there were not many Beauty Influencers and I saw that as an opportunity for myself as the beauty industry is growing day by day. Its been about 2 years since I started with YouTube, and it hasn't been easy but I think I've finally found my space.
Our family
I mostly work alone, but I do have a team of photographers, videographers  and editors for outdoor shoots
What's in the name? 
I was very clear from the start that I wanted to start a channel under my own name and build a brand, so all my social handles are under the name Simmy Goraya
Our mission statement 
I make educational videos and also provide grooming tips on how to apply makeup on the go for working women and college students. 
We create content for? 
My Target group is under the age bracket of 15-40
Working women, college students, housewives
We work with...
I work with several brands like Nykaa, Myntra, Amazon, HUL 
We are proud of 
So proud of this one short video that I created for a brand, which turned out to look like a commercial that was even better than the commercial the brand had created.
Our WTF moment 
When I accidentally revealed an entirely new collection before launch date on my Instagram… it was a real wtf moment for the brand haha 
Stay tuned for...
Amazing new beauty and makeup videos
Are, you hiring?
Not yet, but soon