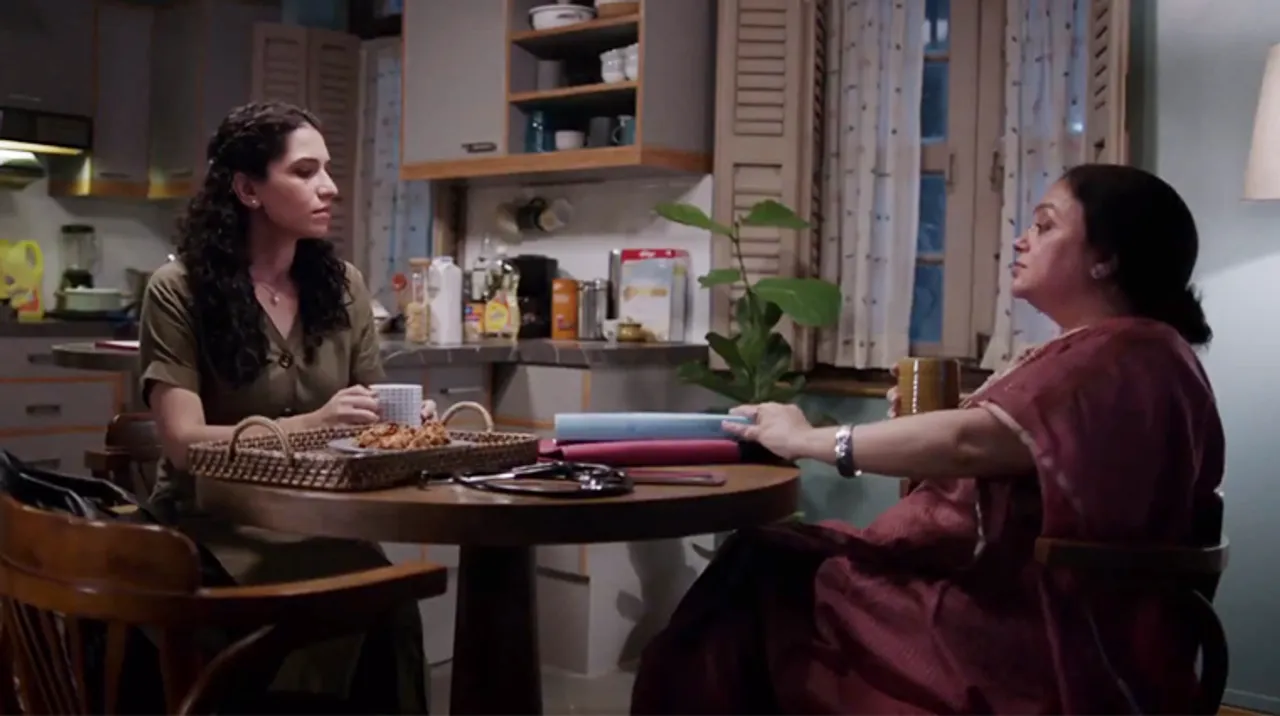 Conceptualized by The Womb, the latest campaign for Sunny Oil focuses on addressing tough situations faced by women at home which most often are pushed under the rug.
Sunny Oil's latest campaign highlights difficult situations faced by women. In their 3 spot campaign, the first spot brings alive a situation in which a mother finds out that her teenage son is watching porn on his mama's cellphone. Another other spot showcases a woman who's going through a pregnancy complication – and she has to make a choice – should she keep the baby, or not. The third spot focuses on building the product's immunity credentials'.
Along with TV & Cinema, other media including retail, digital and social will amplify the brand's new point-of-view.
Commenting on the new campaign, Prashant Sarwade – Head of Marketing, Frigorifico Allana Pvt Ltd., said, "Sunny needed a narrative that could strike the right emotional chord with today's woman, helps build preference for the brand and in the process also builds a differentiated emotional territory that could be leveraged for multi-category play in the future.
Our new campaign Life Aapki, Recipe Aapki brings in a fresh perspective and attempts to break the stereotypical "smile karti hai, khana pakati hai" imagery of the women."
Suyash Khabya – Creative Lead, The Womb, added, "Instagramable food shots, ingredient product benefits or gyan to women. That's how brands are advertising to women today! Here we are neither judging them nor are we showing them in fancy cooking setup or in slow motion oil pouring shots. The Life Aapki, Recipe Aapki campaign is a radical, fresh take. The whole idea is to trigger conversations, help women open up and empower them. As for the two specific situations in the films, we through Hazar vulnerable ones to finally pick these, as we believe every woman will instantly connect with them. And yes, hats off to Varma (Director, Nirvana Films) for his deft handling of the sensitivity and keeping the tone of the campaign as real as it can be."
Credits Sunny Oil:
Paul Thachil – Managing Director, IFFCO
Milind Pingle  - CEO, FAL
Prashant Sarwade – Head of Marketing, FAL
Sayantan Bose – Category Manager, Oils & Fats
Manish Rohra – Sr Brand Manager, Sunny
Credits The Womb:
Kawal Shoor – Founding Partner
Navin Talreja – Founding Partner
Suyash Khabya – Creative Lead
Aditya Patil – Business Partner
Manisha Sain – Planning Partner
Priya GP – Planning Partner
Vivek Unikrishnan – Creative Partner
Shreyas Manjrekar – Creative Partner
Amit Angwalkar – Creative Partner
Progya Dutta – Creative Partner
Credits:
Nirvana Films
Prakash Varma – Director
Sneha Ipye – Producer
Manjeet Bawa - Producer