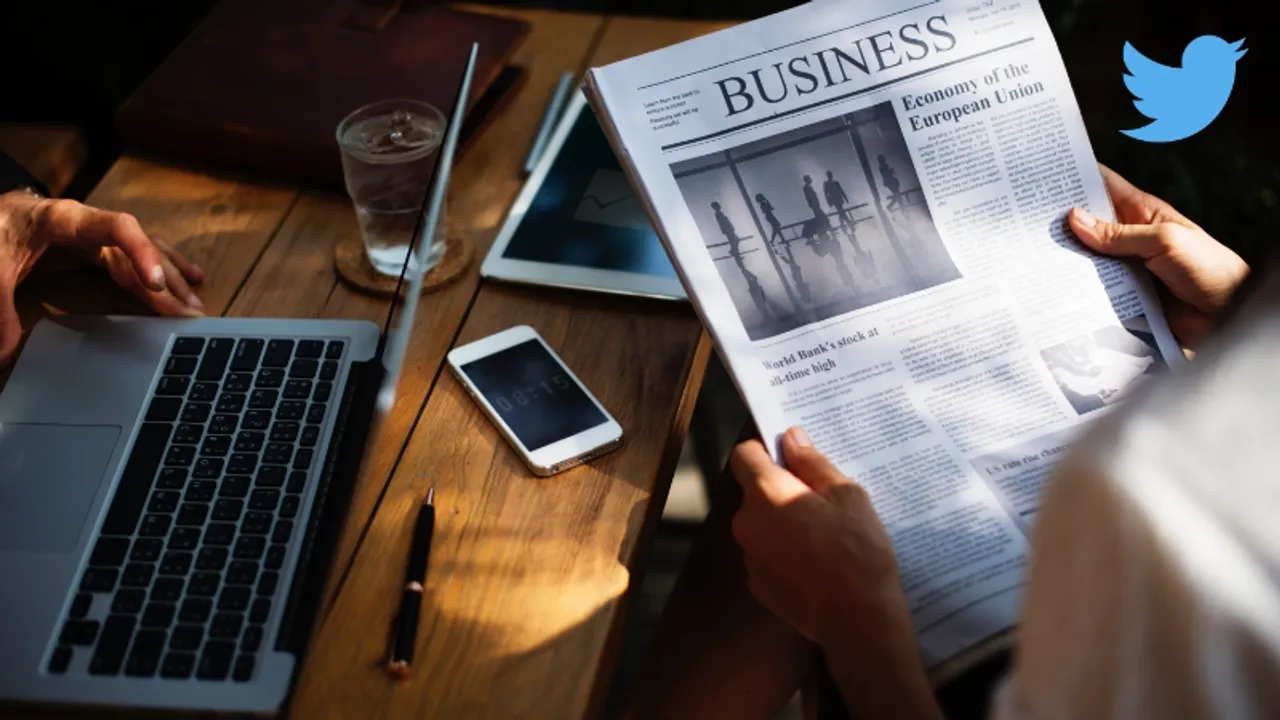 Taking #HerStory a step further, Twitter India recently ran the #HerSportsStory campaign, opening the world of news partnerships up for exploration. We dove right in!
First off, here's how #HerSportsStory came to life: Twitter India's team shortlisted accomplished female athletes who would be interested to be a part of the campaign. Talent management agencies helped. Next came in news publishers that shortlisted women anchors to engage the sportswomen in conversations.
Three of these five sessions took place in the Twitter #BlueRoom. The interviews were conducted in three languages — English, Malayalam, and Hindi and took place in Delhi, Hyderabad and Kochi.
Now the question is, why does Twitter have to engage in news partnerships?
Amrita Tripathi, Head News Partnerships, Twitter India tells us that partnering with news publishers help add credibility and professionalism to the platform and the content being produced. On the publishers' end, they benefit from the organic engagement and added amplification that Twitter India offers on a global level. They also get extended support in the form of a Media Studio and analytics.
Is there money involved?
There is a revenue aspect to some partnerships, whereby Twitter and publishers work on a sponsorship model called In-Stream Video Ads or In-Stream Video Sponsorships. "This is a revenue share arrangement where Twitter or the partner has an advertiser who wants to, say post a pre-roll ad on premium video content. This arrangement is mutually beneficial, as Twitter benefits from the content of these publishers, and the publishers have one more revenue stream," Amrita explains.
Are there efforts being made to help vernacular publishers reach audiences on Twitter?
Amrita explains, "We have focused our initial efforts on Hindi, Tamil, and Marathi, deepening our work and relationships in Uttar Pradesh, Tamil Nadu, and Maharashtra before we expand more broadly across the country." On a related note, she shares how the team was delighted to see the advertisement put up by Mathrubhumi, in their local edition, to tell people about their interview with P.T. Usha. 
#HerSportsStory: A Case Study
Sportspersons: Deepa Malik, PT Usha, Karnam Malleswari, Dipa Karmakar and Mithali Raj
Anchors: Meha Bhardwaj, Sajna Anesthesia, Anubha Bhonsle, Smitha Nair and Alisha Rahaman Sarkar
Publications: CNN News18, Mathrubhumi, Dainik Jagran and The New Indian Express
Medium: Twitter Live
Total videos: Five
Total views: Over a million
Twitter India's take: They hope to hear from regular Indians about the sports icons who inspire them, using the hashtag #HerSportsStory. Also, they wish for these stories to be shared beyond the platform.
Beyond campaigns
Recently, Twitter India has partnered with various organisations, news and otherwise, to go live. The viewers too get a chance to participate, send questions using the hashtag that is central to the theme being discussed.