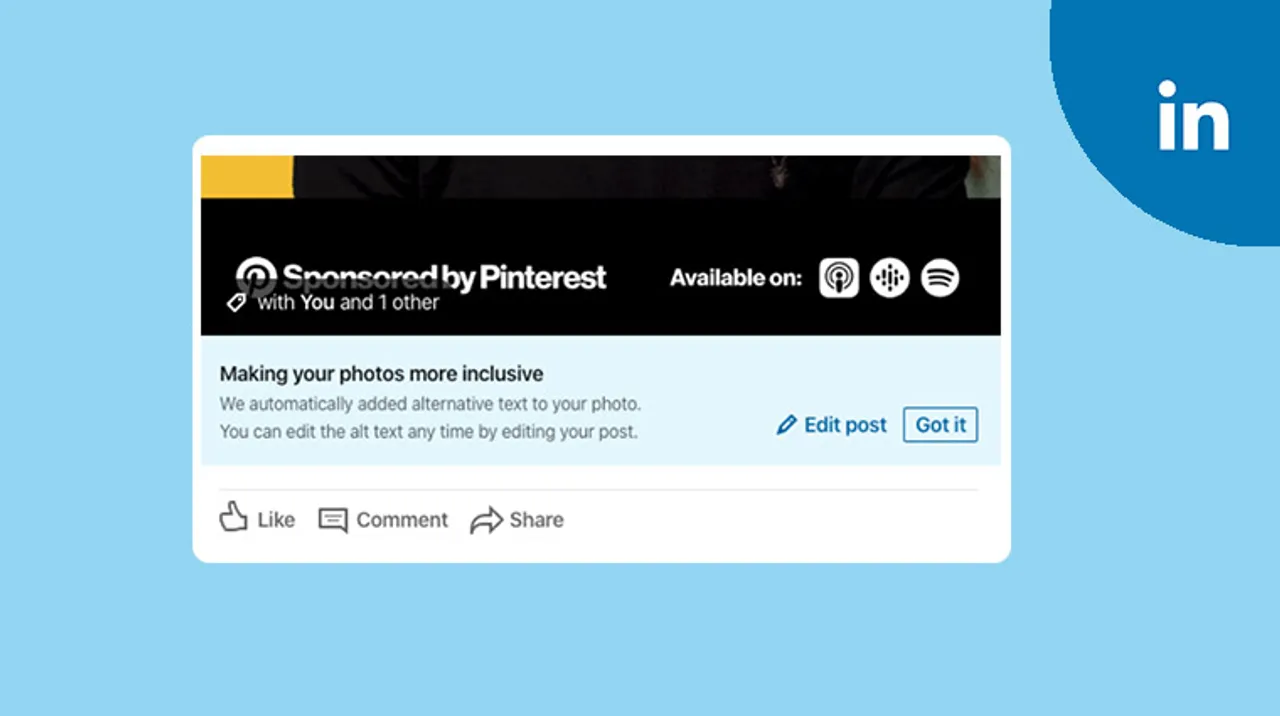 LinkedIn now automatically adds alt-text to images that don't have it and will alert you if alt-text has been assigned.
The alert says "We automatically added alternative text to your photo. You can edit the alt text any time by editing your post". You won't be alerted if you're uploading an image from a mobile device, you'd only be alerted when uploading an image from a desktop computer and the text is automatically assigned.
Previously, you had to manually add alt-text to an image being uploaded or shared on the feed.
Alternative text (alt-text) can be added to an image being shared on the feed or an embed in an article.
Alternative text makes an image accessible for visually impaired users using screen readers, it also provides more context to an image. Alt text also improves the discoverability of an image and generally loads in the place of the image, if it does not load.
While auto-generated alt text is a beneficent feature, the accuracy of the text is a concern. It is advisable to keep a check on the text. The update might also improve the searchability of an image.