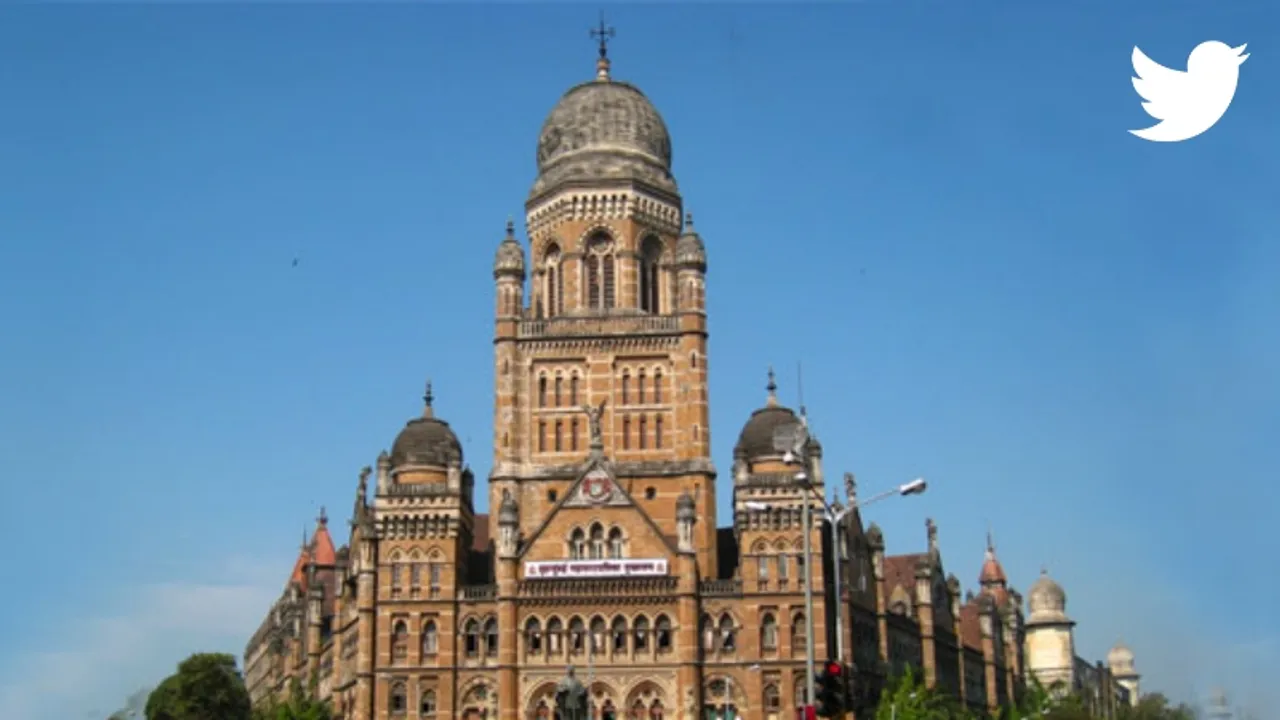 India's richest municipality is expanding social media presence on a platform that allows relay of just 280 characters at a time. Could this change how #MumbaiTweets?
Brihanmumbai Municipal Corporations' Disaster Management control room is a swanky space of wires, screens, devices, and humans, working together to keep the city safe. They issue warnings, take calls of people in distress and ensure that other departments are on their feet until the issue is resolved. Hidden from the world through two sets of doors that won't open until credentials are established, it's a world of its own. Enter: Twitter. And, along came a world where #MumbaiTweets!
In June this year, @DisasterMgmtBMC disappeared and @mybmc came to life in the Twitterverse. It can be touted as the beginning of a new era for the Brihanmumbai Municipal Corporation was finally ready for its Twitter debut, in sync with how #MumbaiTweets.
Within days, handles for each ward were activated and a stream of regular flow was established. One of the key person cheering the progress online was Aaditya Thackeray, the President of Yuva Sena. How did this leap come about and why now? Social Samosa interacted with the BMC officials running the show and found a tale worth documentation.
First, let's dig into the history of this profile: In 2013, BMC officials realised the importance of being active on Twitter to disseminate information, especially in times of a crisis. It was an addition to the mediums being used by the Disaster Management department for one-way communication that included emails and websites. The information in question was a mix of forecasts, alerts and traffic diversion. Cut to 2019, the officials realised that it wasn't enough.
"We were present on the platform but we weren't engaging with the people," says Mahesh Narvekar, Chief Officer, Disaster Management Unit, BMC. He further explains how this year, they decided to step up their Twitter game and increase the scope of their presence by making it BMC's handle rather than just the Disaster Management Department's.
Municipal Commissioner of Mumbai Praveen Pardeshi, who took charge of the office in May this year, is the driving force behind this change, pushing for better communication channels between the municipality and Mumbaikars.
At the beginning of monsoon this year, senior BMC officials paid attention to the engagement they were able to create on the medium by giving timely updates and responding to the queries put forth by people. They started responding to people in realtime and solving their queries.
The more they opened up the channels, the more people started to interact. This led to both fits of abuse as well as praises. While all this was happening online, waves of change could be felt by internally too. To create transparency online, offline action too had to be monitored within a timeframe, helping increase accountability.
Setting aside sheaves of documents from an earlier meeting, in regards the flood situation in the state, Narvekar further explained the mechanism at play: There are about 40 to 50 nodal officers across departments and wards that ensure complaints pertaining to their jurisdiction is attended to at the earliest. Since senior officials are overlooking the replies and the complaint is in the public domain, accountability has increased at all levels.
After a complaint is received, it is forwarded to the wards, by tagging online as well as through channels of internal communication, and the action taken report is shared, with seniors and over Twitter reply. In the last few months, thousands of complaints have been resolved this way.
The best bit about the action taken reports is how before and after images are shared by the BMC. They are a good spectacle for the people on Twitter to see, a means for the municipality to build confidence in their work. @mybmc retweets all such tweets, amplifying reach among their 122K followers.
In order to ensure a seamless flow of information to the action taking authorities, BMC is taking the help of a digital agency that will help officials monitor complaints and form responses to suit the micro-blogging site. This will add about 35 more people into the mix to run the complaint management system. Three of these would closely work with the Disaster Management Department.
One of the most interesting aspects that we realised while interacting with BMC's Twitter team is how they maintain the hygiene of their Twitter timeline. For example, every few hours, a new forecast report is updated on social media and as soon as it goes live, the old ones are deleted. Another important factor is how they try to tweet everything in English and Marathi, wherever required and possible.
Currently, the major focus of their Twitter presence is to handle complaints and disseminate information. Eventually, the plan to expand the presence to other social media platforms as well as mould their presence along the line of the Mumbai Police, with memes and trending topicals being used to communicate in an informal manner.
The day we visited the BMC headquarters, a tweet had gone live, garnering mixed reactions. On one side of the spectrum were officials trying to acknowledge the work of the citizens and offering to work with them and on the other, activists and Mumbaikars, frustrated by the pothole-riddled streets of Mumbai. In such communication, gaps are bound to crop up, something the municipality is trying to fix. It might take a few months to truly ascertain how successful they have been.