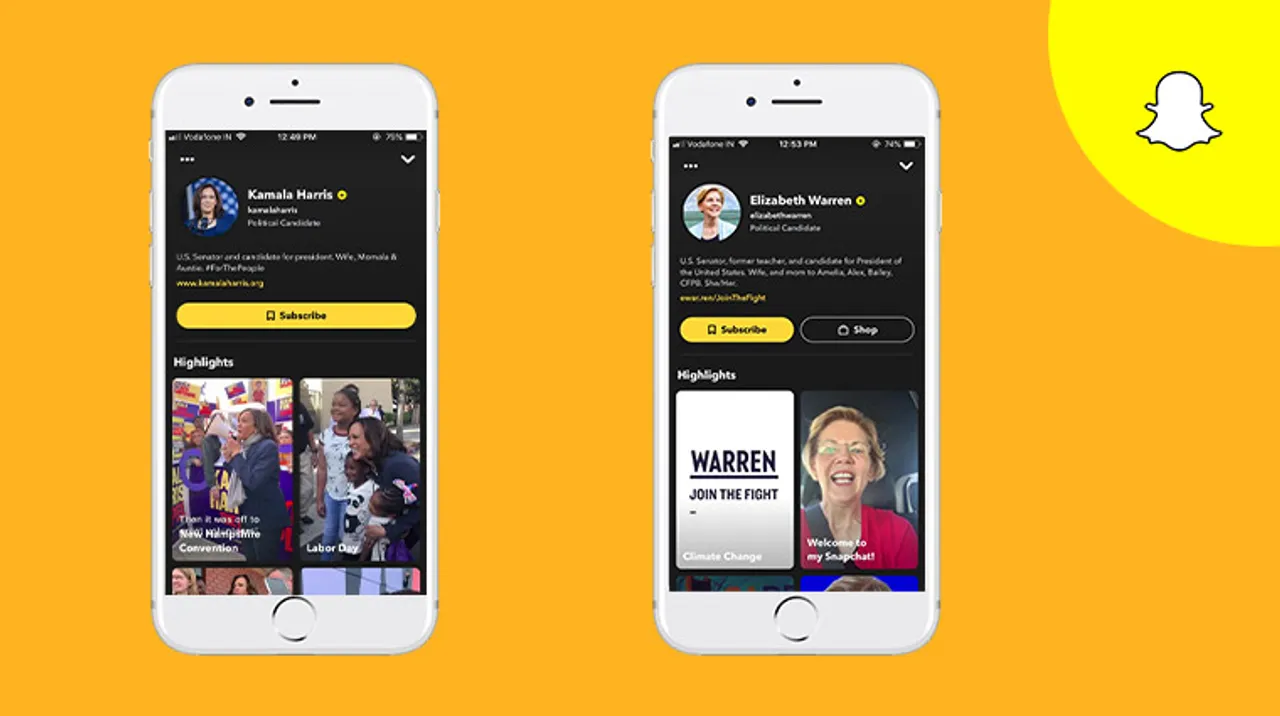 Snapchat is creating a Democratic Primary Debate Channel for users that are interested in news and political content. Read more about the Snapchat News Tab here.
Reportedly, the Snapchat News tab would go live on September 12. Candidates of US Elections 2020 are also leveraging the platform by running campaigns and merchandise sales.
The channel would feature updates from candidates on Snapchat, examine coverage from news publishers & users' content. The channel would be live within the 'Discover' tab.
Candidates such as Pete Buttigieg and Elizabeth Warren have joined Snapchat to run their campaigns on the platform.
Platforms like Facebook & Twitter have been eminent podiums to run political campaigns, this is the first time, Snapchat is gaining prominence too.
Additionally, this could also mean Snapchat is engaging in diligent efforts to incorporate News on the platform and make it a critical part of it.
Meanwhile, Facebook is aggressively working on it's News tab. The company recently also released editorial criteria for the dedicated news tab.
According to reports, "They're instructed not to feature stories meant to "provoke, divide and polarize" unless they're "fact-based stories that rely upon journalistic standards."