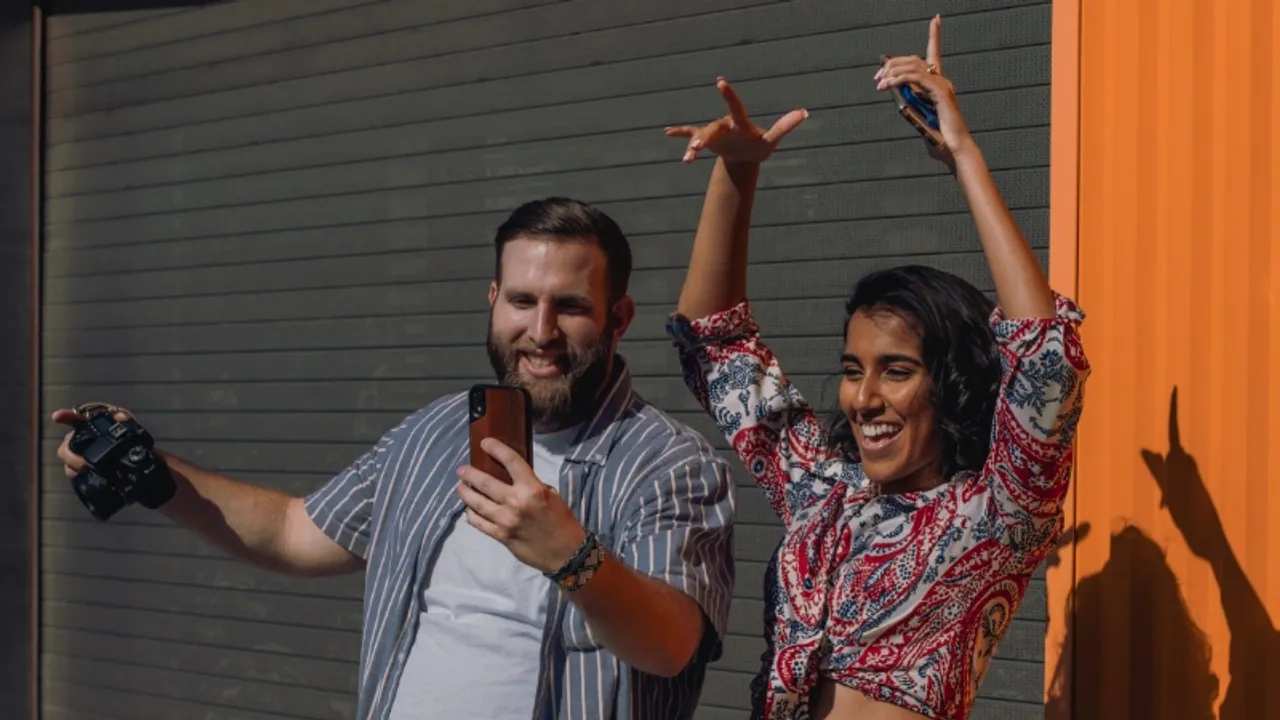 As brands scramble for last-minute strategy fixes to perfect their festive plans, we take a look at how to get into TikTok Marketing.
If statistics are to be believed, India has 120 million active TikTok users. In spite of many legal challenges and setbacks, the social media app has managed to stay users' and subsequently brands' favorite.
From Zomato and Swiggy using the platform to motivate their delivery partners to showcase their talents and create content, to beverage giants like Mountain Dew and Pepsi pushing campaigns and sales with the help of influencers, TikTok is indeed becoming a platform that brands have started to take very seriously with many attempting to understand TikTok Marketing.
Recently, Idea and Tide Ultra too ran successful campaigns, making people on the TikTok universe dance and rap, respectively. Even police agencies are considering TikTok as a medium to reach out to citizens! Clearly, there is potential in leveraging TikTok when it comes to content marketing.
Why create content on TikTok?
TikTok is a great platform for FMCG, music, OTT, tech/utility brands if they mix their content well with that of the influencers, says Prashant Sharma CMO at Nofiltr Social. "This is the generation of content marketing and it's all about being useful, relatable and entertaining," he explains, adding that brands shouldn't discount the fact that the audiences follow these influencers to consume content, fill time and reduce stress.
"While brands today are exploring strategies to create vernacular content on platforms like Facebook, Twitter, and Instagram, on TikTok, a lot of content is already being made in vernacular languages," says Srinidhi Maheshwari, Digital Marketing Manager, Social Beat.
"If you look at the brief history of brand campaigns on TikTok, the success stories are of those brands that have created platform-relevant content, paired it with the correct influencers and given them freedom while creating content," adds Prashant.
Idea's TikTok campaign, Sabka Time Aagaya leveraged on the telecom brand's strength of creating groovy anthems (remember, Hunny Bunny?) further amplifying the reach of the campaign with TikTok influencers, and gave consumers the liberty to create content around the anthem of the platform.
Scope of TikTok influencer marketing
Growth of TikTok influencers has been phenomenal in the last couple of years. Creators such as Aashika Bhatia (9.7 mn fans), Manjul Khattar (12.2 mn Fans), Awez Darbar (16.7 mn Fans), and more have managed to garner rocketing success in a considerably shorter span of time.
"Influencers can help create huge brand awareness by featuring the products or the store that has been launched recently," says Hitesh Khubchandani, Founder, HDK Digital.
It gets better if you are able to rope in influencers with relevant audiences in the locality the brand wishes to target. Transformation videos are a big hit and can be leveraged by the beauty and fashion brands by getting their products featured. "Given how the festive season is just around the corner, brands should keep an eye out for opportunities," Khubchandani adds.
Gaps in response management
Currently, advertising tie-ups can happen via the TikTok team only, something that may pose a challenge for smaller brands, Srinidhi explains. The platform is not the most interface-friendly when it comes to data collation and response management.
"The videos are displayed in random order and not according to the maximum views when they were uploaded or the number of shares they have got and the order gets refreshed every time you refresh the screen," she says, explaining the hurdles in the mix.
The road ahead
Gautam Madhavan, Founder, Mad Influence shares that the next wave of content on TikTok will be under the education and motivation category. These would include videos on how to cook, dance or click pictures. Essentially, the format would be to state a problem and then share a solution.
Further, he shares a few TikTok marketing tips for brands & agencies to keep in mind:
TikTok is a mass platform and should not be considered for campaigns that target niche audiences, say those interested in travel.
Influencers are an important part of the ecosystem and supporting them is key to creating immersive content on the platform.
There should be clarity on the objective of the campaign and appropriate channels should then be selected. Hashtag challenges work great for awareness, whereas filters can be used to facilitate engagement.
Jingles that are platform friendly are a must for creating a campaign on TikTok. It could be the jingle used in the TVC of the umbrella campaign.
The fact that TikTok videos can be shared outside the platform very easily is something brands should leverage on.