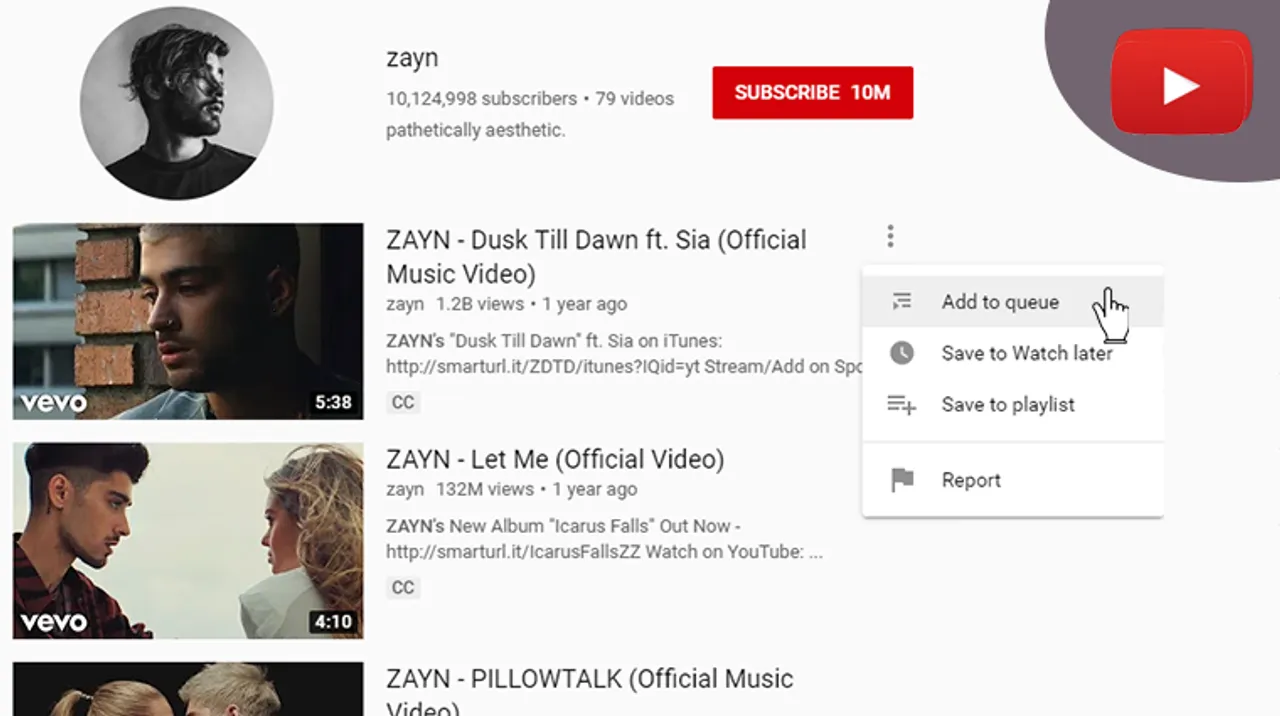 YouTube is experimenting with a new feature on the platform that would let you add a video to queue.
The 'Add to queue' feature would let you add videos to queue and control what play next.
The feature is available for you to try out here. You can also give it a try, turn it off and also give a feedback on the feature.
'Add to queue' is a feature available with most of the streaming platforms, audio or video. It is also one of the essential features of a streaming platform, as continuity is at the core of streaming.
From a platform point of view, it helps keep the user on the platform for longer and increases the average time spent on the platform.
Currently, users can tap the 'Save to playlist' button and play that playlist, to play videos in a sequence.
To try out the 'Add to queue', go to YouTube's new website, scroll below and you'd see heading named 'Create a queue', below the heading you'd see an option to 'TRY IT OUT', tap it to enable the feature.
You can tap the three vertical dots on the top-right corner of any video, and tap 'Add to queue'.