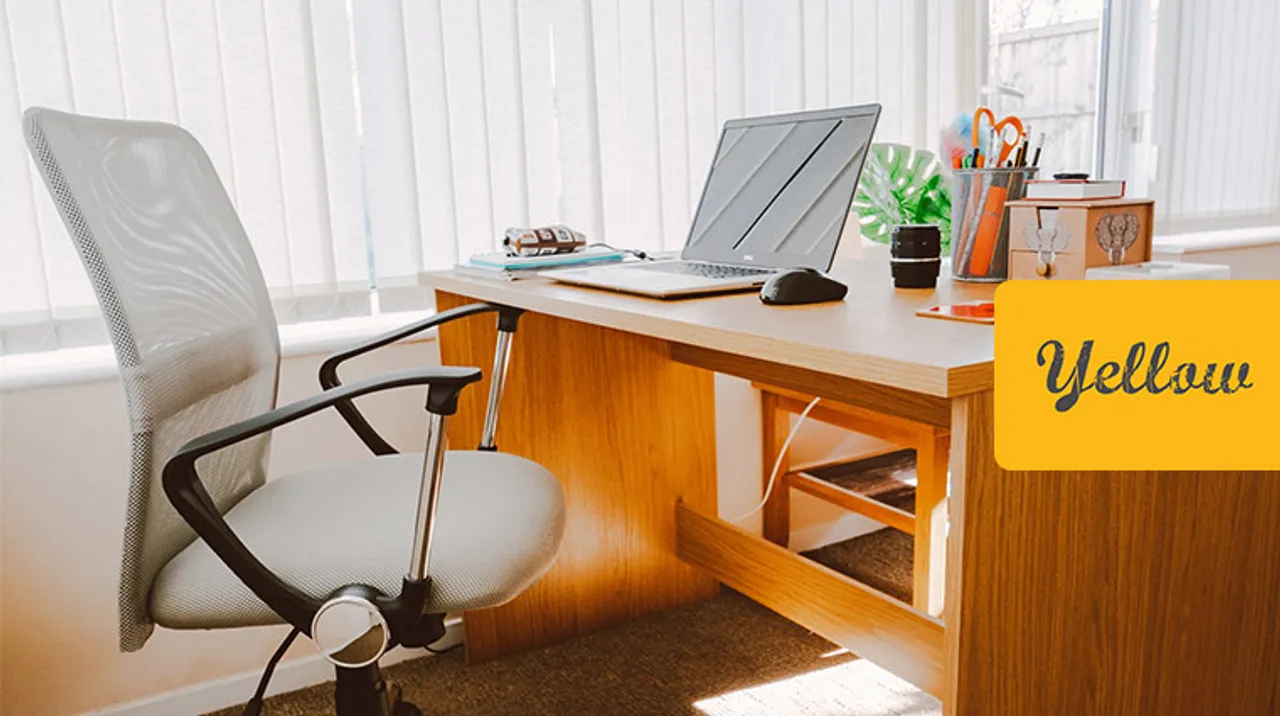 Who is Yellow? 
Every brand has a story to tell. And each story must be heard. This is where we come in. Yellow is a team of an enthusiastic bunch of storytellers who believe in bringing brands closer to their audiences by striking the right chords.
We design, create and execute seamless strategies for our brands through campaigns that engage the audience and translate into the desired results; whether it is brand awareness or sales. 
What's in the name? 
The name Yellow was selected for multiple reasons. Primarily for the love for the color and the vibrancy it denotes. It's also easy to remember and not screaming out loud that we are an "out of the box" ad agency.  
What do we do? 
We are a full-service branding and digital marketing agency, so our services include everything from logo design to creating the brand identity and setting the visual language. We also cater to offline design communication, website design and development, 2D & 3D animation, and digital marketing.
Why we do it?
Witnessing an inherent lack of a contemporary design language coupled with a strategized execution, we wanted to create a holistic digital marketing agency that not only bridges this gap but also helps brands stand out in a space that relies heavily on visual communications.
How we evolve?
Research. Research. Research.
While a major part of our evolution comes from experience and learning, we rely heavily on social media too!
As a digital marketing agency, our entire team is extremely active and involved in the process. Whenever any of us comes across an interesting design, campaign, creative, content or concept, we share it on the common group, making sure that everyone is in the loop of what's trending or what creative direction can be followed.
Also, we regularly conduct training sessions for each department ensuring everyone's knowledge and skills are at par with the current trends.
Social responsibility in social media 
We're a group of young, passionate individuals who strongly believe in the power of storytelling. We strive towards upholding the integrity and brand value of all our clients while delivering campaigns that resonate with their voice and identity.
Need of the hour 
As the industry is evolving, we need to build towards more immersive experiences on digital platforms through campaigns that not only drive interaction and engagement but also create brand value and truly connect with the audience.
We learned the hard way
Whether it's a one-off stand-alone post or an all-encompassing digital media campaign, research is the key to effective planning, impeccable execution and attaining the desired results.
Did we just share that? 
One of the brands that approached us wasn't aware of the difference between a logo and a visiting card. So we actually sat them down and explained the difference. True Story.
They work with us 
Over the years, we are x grateful to the brands that have had faith and trust in our ability and skills. Some of them include - Forbes India, ICICI Lombard, Kunal Rawal, Kotak Mutual Fund, London Taxi, Shapoorji Pallonji, ModArt International, Tata Housing, Trident BKC, Mumbai Film Festival and more.
Industry as we foresee
Social Media as an industry has snowballed over the years and is only likely to grow. It shows no signs of stoppage as the internet powers the very fabric of human existence. It's the place where the future customers will be and where every brand will have to be if they seek to survive the market. Although, as a country, we are a few years behind in terms of acceptance and understanding of the digital media.
A day without Internet 
Professionally, a day without the internet would probably be the perfect recipe for a bittersweet disaster! Personally, it's the need of the hour.
Lastly, are you hiring?
Yes, we are! You can email us at – careers@yellowad.in
Graphic Designer: 2 - 3 years experience
Motion Graphics Artist: 2 - 3 years experience – 3D Animation and Illustration
Web Developer: 2 – 3 years experience