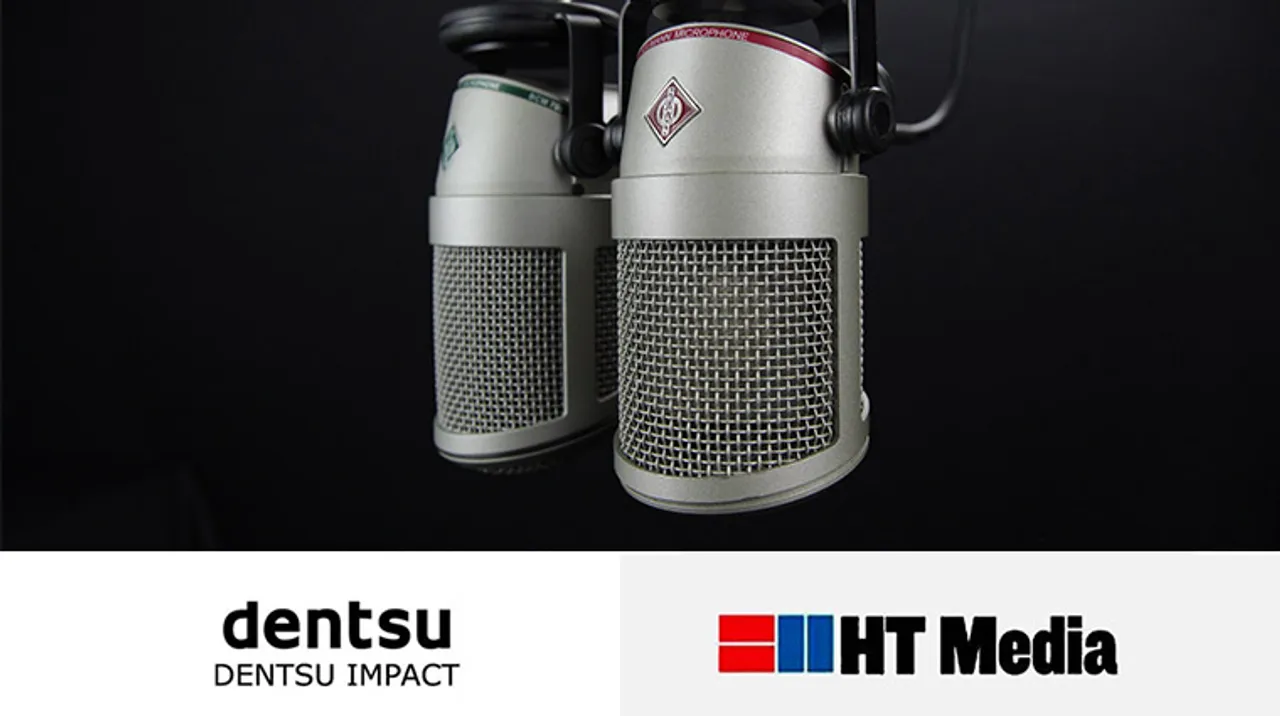 Dentsu Impact will be handling the digital mandate for HT Media Radio businesses — Fever FM, Radio Nasha and Radio One.
Dentsu Impact, the creative agency from Dentsu Aegis Network, has added another new mandate to its recently established Social Media Division, Dentsu Impact Digital. The agency has been awarded the digital mandate for all 3 radio businesses of the HT Media Group -  Fever FM, Radio Nasha and Radio One.
The agency already handles the mainline creative work for the 3 brands, and with the consolidation of the digital mandate, the team looks at ensuring a stronger consolidation of the offline and online platforms for the brands. Dentsu Impact also handles the creative duties for Hindustan Times and Hindustan Hindi – the 2 leading dailies from the HT Media group.
Speaking on the development, Rajan Bhalla, Chief Marketing Officer, HT Media said, "We have been associated with Dentsu Impact for a long time and have immense trust in the capabilities of the team. The agency's forward-thinking approach in embracing the evolving market today, and the intent of giving us synergized solutions for digital and offline is something that helped us come to this decision. We hope to see some great work being rolled out soon."
Commenting on the appointment, Amit Wadhwa, President, Dentsu Impact said, "At Dentsu Impact, we have a clear vision of becoming a truly digitally enabled agency, and that was the thinking behind setting up our social media division. It is extremely encouraging to see clients embrace our vision and see the kind of value we bring in.  Our relationship with HT Media is an old one and one that we really cherish, and we are thankful to them for placing their trust in us once again."
Soumitra Karnik, CCO, Dentsu Impact added, "We live in a borderless world, where consumers continuously navigate between offline and online platforms. It has thus become even more important for brand narratives to be integrated and synergized across mediums, and this demands a new way of thinking. This is something that we as an agency have embraced and brought into our creative process. It will be very exciting for us to use our strong brand knowledge on Fever FM, Radio Nasha & Radio One, to create talk worthy ideas that will work across platforms."