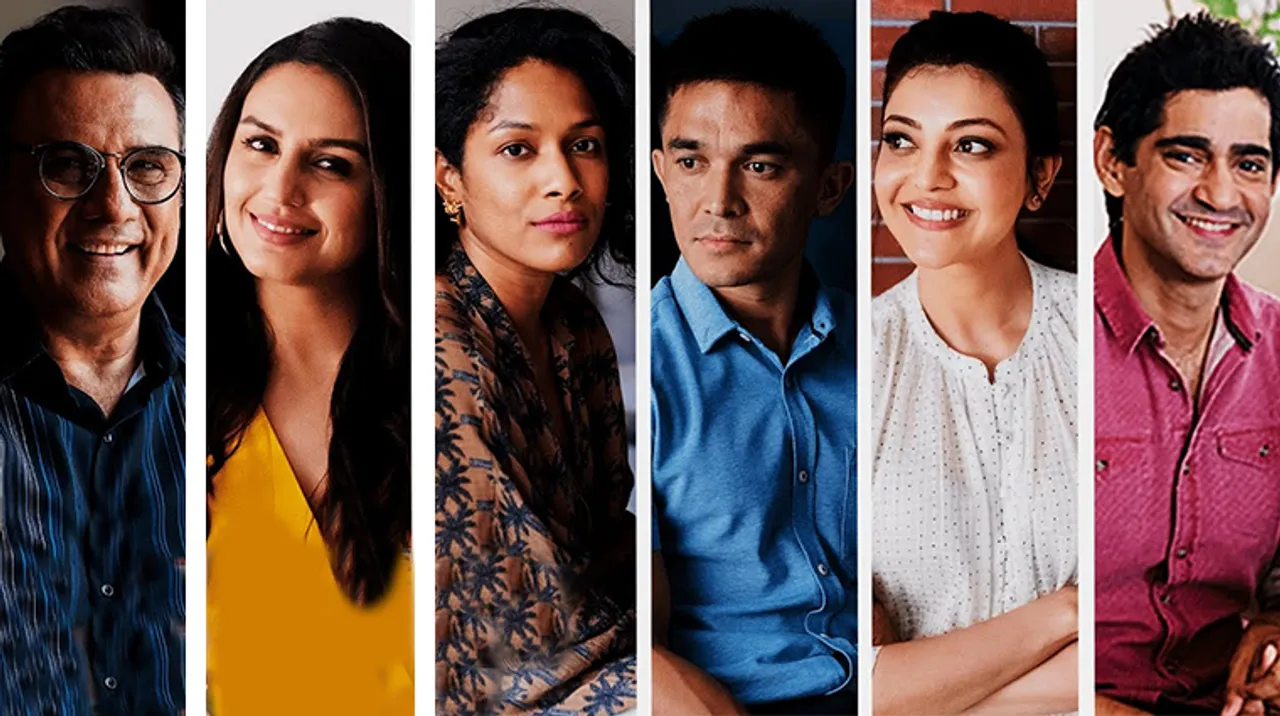 With the launch of season 3 of 'Asian Paints Where The Heart Is', Social Samosa analyses the making of the new installment and what it entails.
Asian Paints 'Where The Heart Is' made a comeback this year with the third season following two successful runs.  With the insight that there's a big difference between a house and a home - while a house can be an expensively decorated sprawling spread, it's a home that carries within it the dreams - the property featured a spread of celebrities.

Keeping the spirit of home upbeat and lively, season 3 of 'Where The Heart' Is by Asian Paints is live on its YouTube channel with each episode garnering views in millions. While the first two seasons allowed viewers to have an insider's view of some of the unique and iconic celebrity homes, season 3 is focussed on the beauty of relationships, and how these relationships truly make a home what it is.
About 'Where My Heart Is Season 3'
Another aspect of the third installment is that the chosen celebrities come from different parts of the country as well as different walks of life, and this diversity gets reflected in how they envision and build their homes.

From the eclectic brother-sister acting duo of Huma Qureshi and Saqib Saleem whose unconventional life choices are reflected in their unconventional home to our very own "Captain Fantastic", Indian football captain Sunil Chhetri, the show showcases a wide variety of celebrities and their equally diverse yet uniquely beautiful homes.
Other celebrities on the show include the versatile Gaurav Kapur and his wife, actor Kirat Bhattal; Boman Irani who gives us a glimpse into the old-world charm of his Parsi house, and Tamil and Telugu star Kajal Aggarwal who has grown up in her family home in Mumbai.
Campaign Objective
From the "har ghar kuch kehta hai" days, Asian
Paints has always believed that a home is really a
physical embodiment of those who inhabit it.  As celebrities show us their
homes, they're also showing us a glimpse of their inner world. At Asian Paints, we truly believe that
beautiful homes are a reflection of their inhabitants, and we're so glad this
show allows to witness the extraordinary beauty in the everyday.
According to the company, YouTube is the largest video platform that not only helps Asian paints reach the masses but also allows specific targeting to its consumers.
The Creative thought process
Asian Paints' focus was mainly on creating rich content. "The quality of the content that we have shared with the media around the 'Where the Heart is' has helped us to get the maximum traction. We believe that our content was the key factor behind driving this campaign forward and has helped us in getting maximum media coverage out of it," shared Amit Syngle, COO, Asian Paints.
Conceptualization & Execution
When it comes to a PR campaign, it is very important to understand the target audience. It is necessary to know how to increase positive conversations around the campaign and get maximum traction on the digital media platform. 
The third season has over 50 million views of Season 3. Syngle informed, "For 'Where the Heart is 'season 3 campaign, we followed the right media, right story and influencers to make the campaign a success. In fact, consumers who missed watching season 1 and 2 are now binge-watching entire series".
Digital Play
From the official website of Asian Paints to all its social media assets, all platforms worked to engage consumers and create conversations around homes. Instagram stories led people directly to the 'Where The Heart Is' YouTube playlist, which gave consumers easy access to 'bingeable' content.  Syngle asserted that whoever you were and whoever you followed, you saw at least one 'Where The Heart Is' influencer story.
To create buzz around the new season, Asian Paints also executed an Influencer marketing campaign with over 100 influencers from different walks of life. 
The brand executed Contests to engage consumers at multiple levels.
While we do get to see many aspects of celebrity homes, from tasteful decor to walls full of childhood memories; the show is really about seeing these celebrities in their comfort zone.
Asian Paints claims to believe that beautiful homes are a reflection of their inhabitants, and the brand is glad the show allows to witness the extraordinary beauty in the everyday.