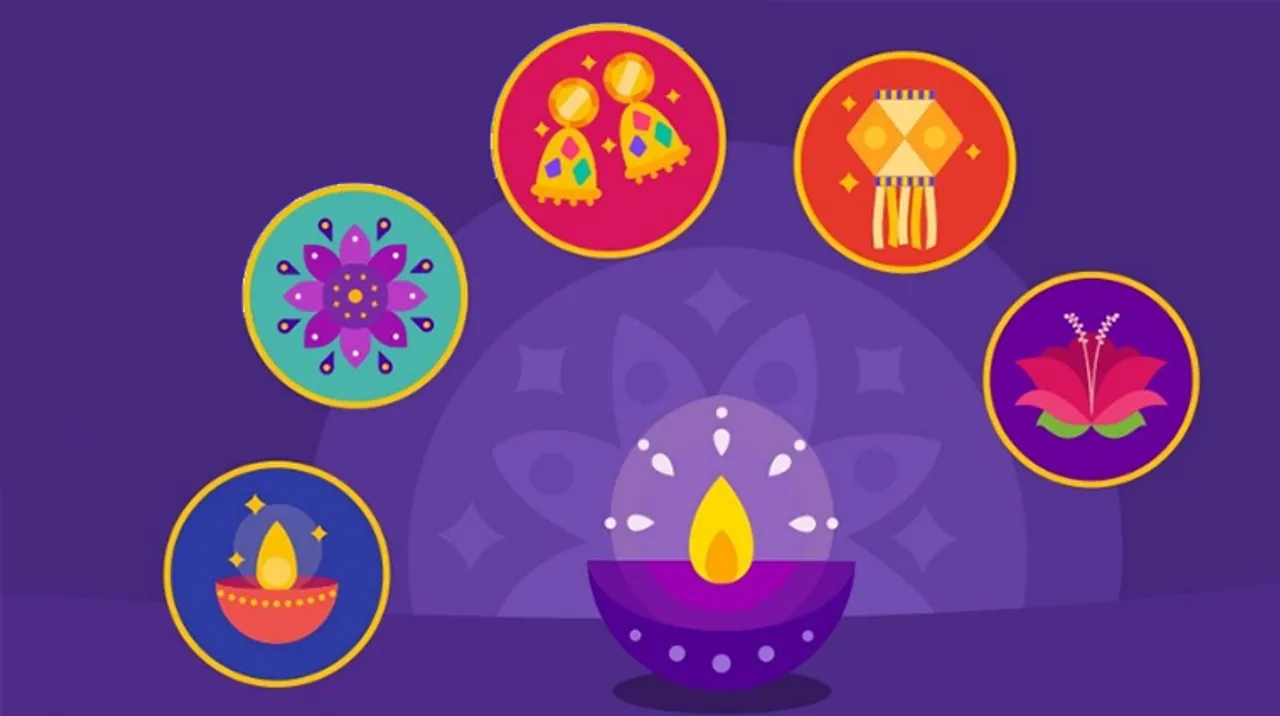 They made people pay bills via Google Pay and go on a wild chase for Diwali stamps. Mohit Gosain explores the Rangoli obsession that ensued with the Google Pay Diwali Campaign.
Great news folks, I collected all 5 Diwali stamps on Google Pay. Should I add it as an achievement on my CV and LinkedIn? For those who are unaware, Google Pay Diwali Campaign introduced a limited period Diwali game on October 21, where users were given a random stamp among five different Diwali stamps. Once a user has all 5 of them, they are rewarded with ₹251 in their bank account.
Rs 251 (the amount I won) was standard payment dished out by my grandparents as blessings way back in 2005. Depending on the socio-economic backgrounds of kids around me, Rs 100 to Rs 500 was received as Aashirwaad/Kanjak/Sagan/Eidi during the festive period. 
So, why is the educated adult population of India going berserk trying to find a Rangoli (and other stamps)? Why has this new Google Pay Diwali Campaign suddenly taken the nation by storms? So much so that they have extended the contest till November 11.
Being an active participant in this game since launch, I have gained few insights through which I will try to answer the reasons for an overwhelming response received by this campaign.
Gamification
The word Gamification is abused in the marketing world today. It's unbelievable but a simple quiz contest on Instagram is pitched as Gamification. Every brand is trying hard to crack the gamification code but lack of imagination generally creates a dull experience. Google Pay and the agency involved has done a great job here. Not just it is intriguing but the entry barriers/friction to start the game are non-existent. If you use Google Pay, you are already part of the game.
Figure 2: Image Courtesy - Marketoonist.com
Now that you have already become a part and achieved success (stamps) initially, you feel like finishing the game (the climax is important). You start with useless transactions with friends to achieve these stamps but subconsciously you also plan to transact only through Google Pay. 
Meanwhile, Google Pay plays with your mind by planting cues (Get a bill payment done or recharge your phone). They successfully integrate and promote their services while you try to unlock these stamps using the suggested services.
Also, historically games that have been difficult to finish have succeeded in engaging the players because if everyone can achieve it, it's not an achievement.
Entry into Pop Culture
A theme is as big a hit as the number of memes that are made on it. Memes are the best measure of a theme's popularity and relevance in pop culture. We witnessed a hysteria during the launch of iPhone 11 pro. A similar response was generated by this campaign which helped it become 'Viral'. 
The popularity is such that popular media houses are writing articles to help people find the coveted Rangoli stamp. These include pieces by Hindustan Times and Republic World.
Sharing is Caring + Instant Connect
Diwali is a festival where we share food, warmth, and money with our loved ones, the campaign had an instant connect with the Indian audience because there is an option to share all these stamps with your close ones. Such was the effect that Diwali weekend witnessed thousands of Instagram stories, Tweets from people asking for the Rangoli and Flower stamps. A lot of banter followed these posts getting more organic engagement for the brand.
Exclusive Club + FOMO
The game is hard to finish because Rangoli stamp is a rarity. Those (including me) who have found all the stamps feel elated and part of a special club/community.
The remaining ones who represent the major chunk are running high on FOMO (Fear of missing out). They want to become a part of this club and are trying hard (networking/scanning diyas/Instagram stories) to get their hands on the remaining stamps. 
It's scientifically proven that our brain releases more dopamine in the anticipation of rewards than the reward itself. Google Pay has played well on this psychology, the anticipation to receive a Rangoli has been the highlight of this campaign. The brand did not just engage existing users, they acquired new users' courtesy of the shared nature of the contest. Kudos to Google for playing its cards right this Diwali. The idea is praiseworthy and a thing to note for other companies.  
In conclusion, it has been a happy Diwali for folks out at Google Pay and almost (#NeedARangoli) a happy Diwali for Google Pay users in India. While I am celebrating my winning with this analysis, I wish for a Rangoli stamp for all the readers out there.
May the force be with you!
This article on Google Pay Diwali Campaign has been authored by Mohit Gosain, a marketing consultant.