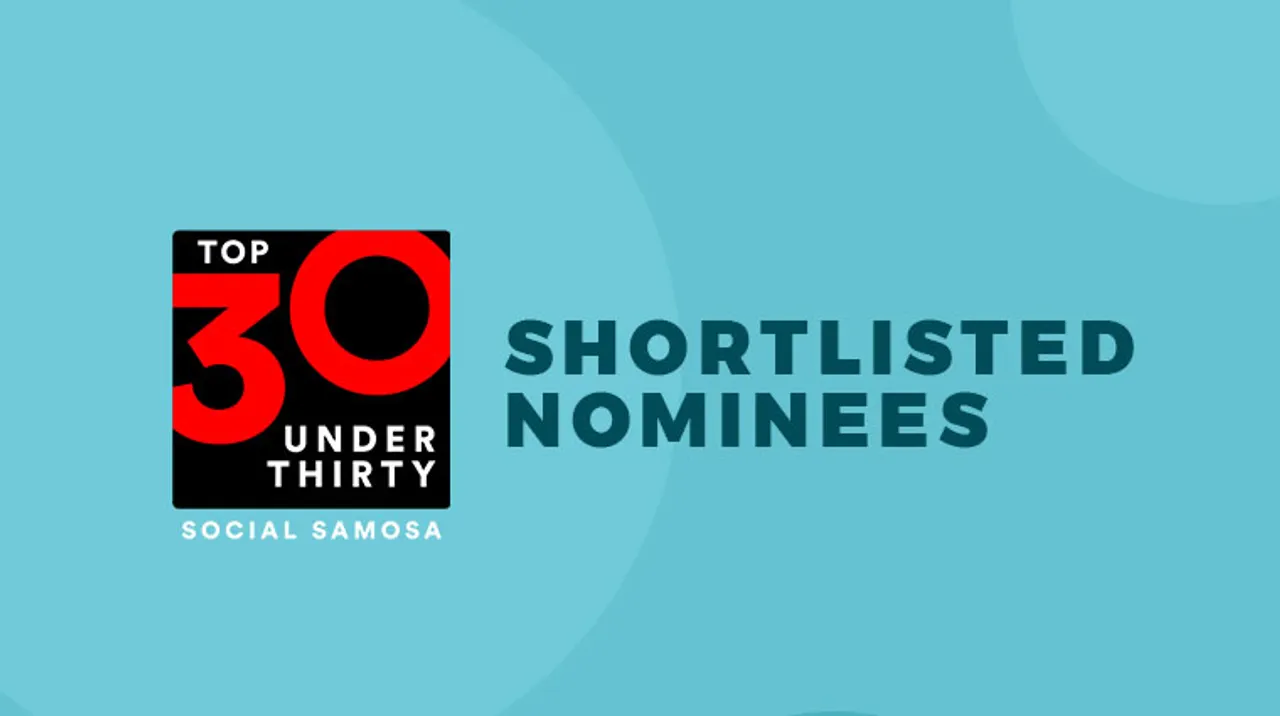 The quest for honoring the most innovative and young professionals takes a step forward with around 300 shortlisted nominees being revealed.
With a zest to celebrate the energetic and dedicated 'Leaders of Tomorrow', the stage is all set for Social Samosa 30 under 30. After receiving an astounding 500 plus nominations for the 3rd edition, a shortlist of nearly 300 candidates has been revealed.
The Media and Advertising industry harbors innumerable young leaders bustling with energy and ready to unleash their charisma for creative and ground-breaking work. #SS30Under30 honors such innovative professionals with a thirst for doing better each day.
Contributing substantially in the ever-changing, fast-paced digital arena, the Social Samosa initiative aims to laud the thought-leaders in the expansive, digital ecosystem. #SS30Under30 is here to unravel the 30 young enthusiasts spearheaded by the esteemed jury.
The categories under which the nominations were accepted are as below:
Creative,
Media Planning,
Account Management/Client Servicing,
Strategy,
Agency Leader,
Brand Management/Marketing,
Content Creator/Influencer
Analytics.
SS30Under30 hopes to unveil and laud the unapologetic enthusiasts in the digital arena to bring to you the unmatchable professionals from across the industry.
Hold on to the edge of your seats; the finale date will be announced soon.
For more information about #SS30Under30 write to us at team@socialsamosa.com or tweet to us @Social_Samosa