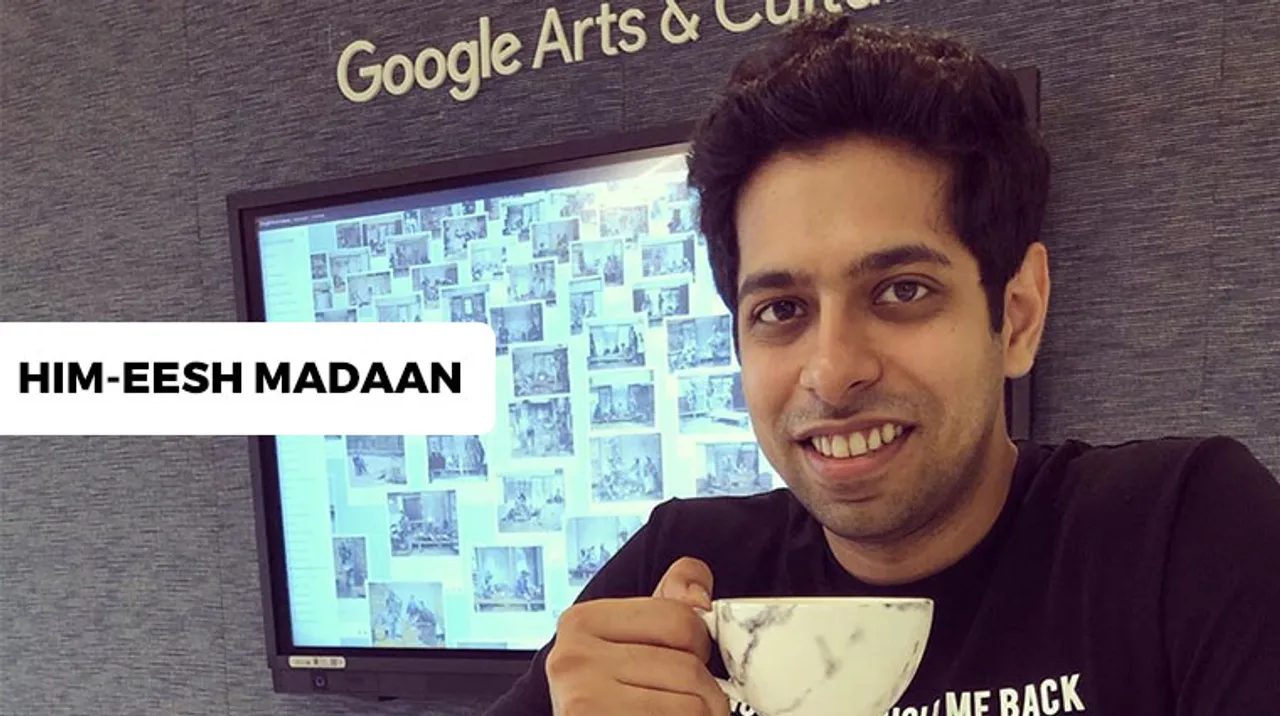 Him-eesh Madan, a YouTube channel run by a nine-member team, aims to transform the youth with motivational videos for success in life.
Discussing subjects that are considered taboo such as masturbation, and less-talked-about topics like mental health, along with videos inducing practical productivity, Him-eesh Madaan has transformed the YouTube screen to a trainer and viewers' bedroom to a podium.
In this interview, they share their journey from offline to digital, the notion on which they built the YouTube channel that has close to 4.5 million subscribers(to date), and much more.
Who are we?
We're a team of motivators who believe in "converting one's potential into their performance."
To accomplish this, we constantly endeavor to reach out to the widest possible audience through some of the best online and offline sources and focus on pain points that most individuals face. We create and provide high-quality digital videos & training programs via our YouTube channel, conduct offline training programs, workshops, publish books, and so forth.
We're actively involved with our audiences through social media channels with the core objective to motivate people and add value to their lives. In a nutshell, we are behavioral trainers/motivational speakers – we are enablers!
Our Journey
We started small by conducting offline training sessions and workshops. Almost instantly, we realized that the future is rapidly changing, and so the modes of learning. This was the time when we decided to shift from offline training to digital training. In 2012 we first moved into the digital space when the internet penetration in India was only about 7%.
We started creating training videos and published them on YouTube, simplifying the complex concepts of training. Took the training online - out from the boardrooms and auditoriums to our YouTube channel - and thus, enabled people to watch our motivational videos anytime, anywhere – at their ease and comfort.
As internet penetration increased in India, we witnessed an increase in the consumption of content based on vernacular languages and vernacular mediums as well. The demand for regional content grew, and we revamped ourselves with the changing trend. Our team ensured that we catered to each and every segment of the society and highlight issues that mattered the most. Soon we added about 3.7 million subscribers to our family - with approximately 10 million views every month!
Today, we are regularly invited by various corporate enterprises such as NTPC, Bharat Petroleum, PayTM, Sony, IITs, Medela India, Castrol, Sony, and many more to conduct motivational sessions and empower youth!
Our family
We're a team of 9 members – and we like to call ourselves the "Mad Squad"! Each of us is equally committed to what we do, and we do it all with utmost zeal and enthusiasm. Our members are seasoned professionals and experts in their respective domains.
Our mission statement
It has always been our mission to help and motivate people through all walks of their lives, especially the youth. Our vision is to create a world free from depression, anger, suicide, hatred, and hurt. Our efforts are focused on empowering the youth in the right direction.
We create content for?
Our primary target audiences include students, millennials, and young entrepreneurs – typically people within the bracket of 18 – 35 years of age. We specialize in creating meaningful and relevant content for Hindi speaking audiences across the globe – essentially for those who are ready to bring a positive change in their lives!
We work with...
We've partnered with myriad corporate clients – both domestic and multi-national enterprises. To name some, our list includes IIT Delhi, NTPC, NDIM, Mahindra Agro, Godrej, HSBC, Llyod Group, DuPont, SAS, IIT Mohali, etc.
We are proud of..
We work very hard to deliver the best quality content to our beloved audiences, and we are very proud of everything we do! If we have to pick one of our 'best content' services, we will go with our "Study Tips" series – something which is loved by our students globally!
We conducted extensive research on what our audience needs the most, and we learned that effective studying is not only an important part of our lives but is also the most challenging run for people – right from the youth to their parents. Thus, we have worked very hard to come up with smart tips and practices for our students, and as we anticipated, this was most liked by our TG too!
Our WTF moment
During the initial days of my training, one of my sessions was scheduled for 2 hours with a renowned organization. I was asked to share the stage with another well-known expert. While I was all pepped up and prepared for my scheduled time, there were last moment changes in the plan. The other speaker did not turn up and I had to conduct the entire session.
I delivered an 8-hour long session instead of 2 hours. I managed to improvise my entire session instantly. I had put in a lot of effort and closed the session successfully. To this day, that session has been known as one of my best motivational sessions.
Stay tuned for...
Stay tuned for some exciting books and videos on untapped dimensions of life.
Are, you hiring?
We persistently look for people who are passionate about making a difference. We're always keen to expand our family!