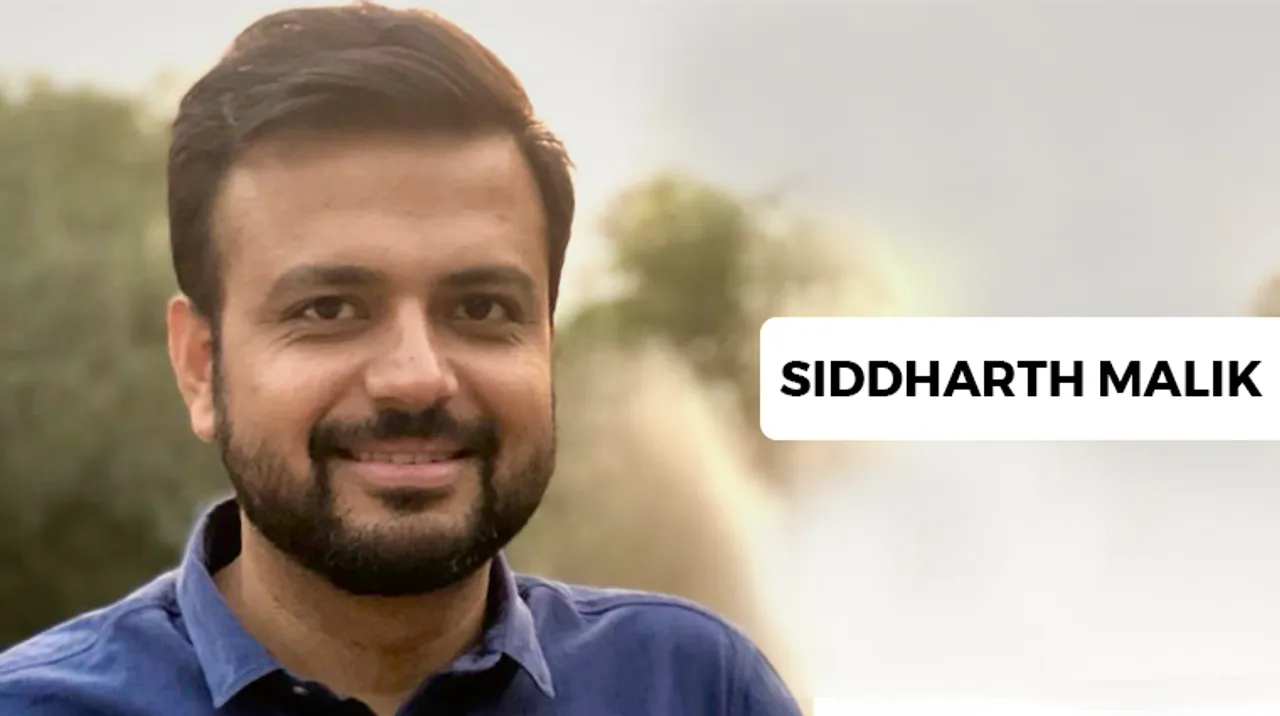 Siddharth Malik, a creative strategist pens down his thoughts on the content economy and how can one harp on it to engage with audience while also seeing RoI, decoding the business of content.
Young audiences are spurring content consumption globally, and India is no exception. According to one estimate, while the traditional content market in India has continued to grow organically, the trend is much steeper in the age group of 16-35 years which accounts for 90% of online video consumption. In India's top cities, 70% of audiences engage with top SVOD platforms for more than 3 hours per week. While this is lower than the engagement in markets like the US, it is still very robust and promising. This impacts the business of content.
We can call these audiences 'consumers', as there are strong parallels between how the content industry is being reshaped and other consumer industries in the past. The age of mass media, which began in the US in the 1950s after the Second World War when white-collar jobs overtook blue-collared ones leading to higher disposable incomes and a greater propensity for entertainment, is over.
We are now in the age of the individual consumer.
It arguably began when Apple focused on product differentiation with the iPod in the early 2000s and has since then continued to flourish and grow. With algorithms predicting who wants what content and when the place and relevance for mass media are continuously shrinking.
The archetypical consumer is now a 'superfan'. Her areas of interest are hyper-specialized. He likes short-form content as a vertical, but is horizontally interested in gadget reviews, Soul music, Star Wars, and the English Premier League, for example, all at different points of time. He is not just a part of a population anymore. He has his own thumbprint on the internet – all abetted by technology.
This shift has brought a tremendous amount of readjustment to the media value chain. As time spent on content increases, household monies (ARPU – Average Revenue Per User) spent on content increases. Some of that is already getting redistributed between cable and digital, video and audio, standalone and bundles.
Ad dollars have been getting realigned globally, and this is increasingly the case in India. Sophisticated monetization engines are evolving along a very steep industry curve. Brands are finding stories to find and target their consumers. Content now has a 'long tail' of creative storytellers.
So, while media has become more complex, the new ecosystem is bulwarked by a content economy with tremendous opportunity for everyone. Podcasts are one of the best examples to illustrate this because while space is at a very nascent stage of evolution, it also gives us the opportunity to learn from a trend with early signs of potential, as did the video market some years ago.
More than 50% of Americans over 12 years old listen to podcasts. But the Ad spending is still very low; less than USD 1 Billion, while brands spend about USD 20 Billion on radio ads each year. Podcast penetration is being assisted by content differentiation, speech recognition, and AI-powered gadgets.
What might unlock its value for content creators is the very shallow moat around podcasts. It takes less capital and technical expertise to create a podcast when compared to another medium most attractive to brands: video. Consumers continue to become more demanding and sophisticated, and the same super-fan thumb rule applies here, probably even earlier in its evolution than for video. This is reflected in the tremendous perceived value of Gimlet Media, for example. Imagine what will happen in the Indian media market when other trends like gamification and micropayments grow, as they have in China. It could unlock a lot of economic value over the next few years for the Indian Media and Entertainment market.
China recently overtook the US in terms of absolute media
revenue (USD) that will be added over the next few years. India is a distant
third right now, but then the opportunity is huge. The market is yours for the
taking.