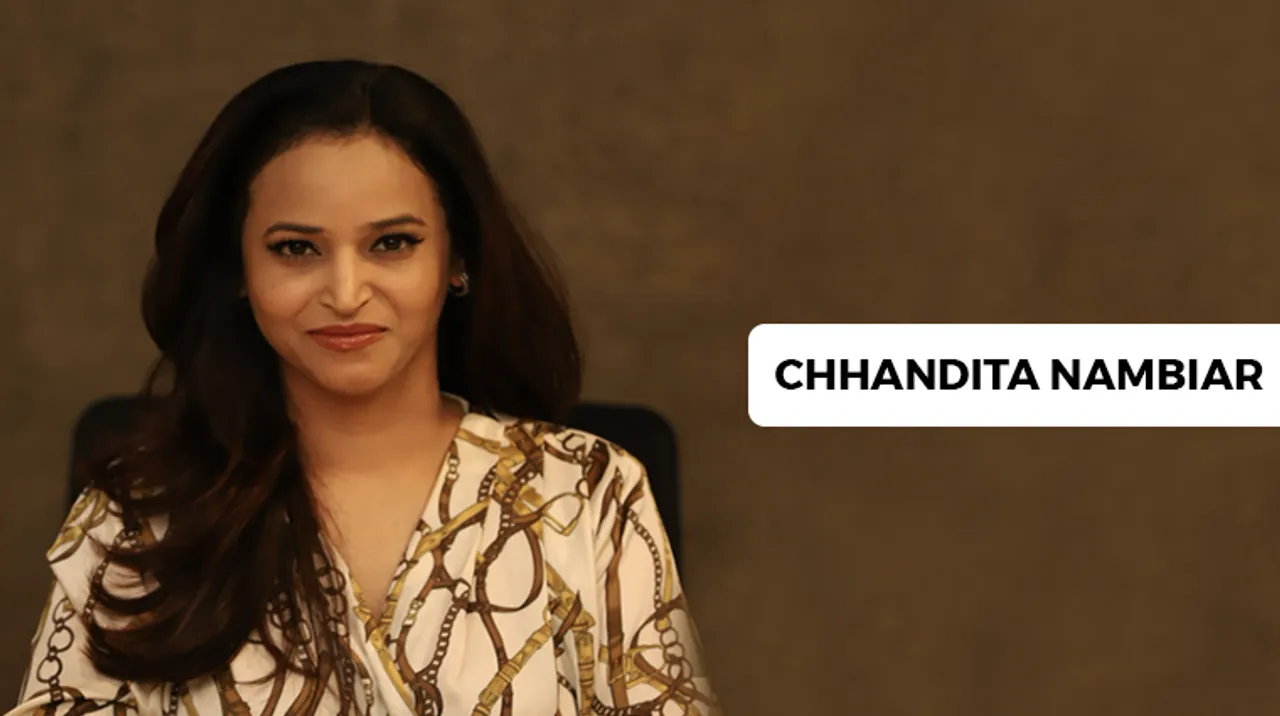 In conversation with Social Samosa, Chhandita Nambiar, Helo talks about the challenges of Indian language Internet and thriving on local content.
Touted as the regional social media platform offering content generation and consumption options in 14 different Indian languages, Helo endeavors to offer the most relevant content through varied partnerships across verticals and sectors.
On the sidelines of the platform's first multimedia campaign launch 'Helo Pe Milo, Nambiar takes us through its execution and shares a few key insights on India's regional content strength, the USP of Helo and more.
Excerpts:
Please shed light on the USP of Helo. What is the app offering different to keep the user ecosystem engaged vis-a-vis its contemporaries?
Helo's objective is to bring people together, enable them to
create and share content in their own language, and allow them to connect with
like-minded people.
Helo embodies various product features including Helo Trends, that reflect the trending topics in multiple Indian languages; Interest-based Super Groups, for people to consume content about specific topics of their interest; A dedicated Helo Cricket Page for cricket fans to interact during matches and stay updated on live scores and many more.
Another interesting element is that we make popular celebrities and influencers more real and accessible for the wider audience. This is enabled through Helo's own IPs - FridayFever & StarFanMeetups and through product features like Helo Live that allows popular celebs and creators to engage with their fans in a personalized way. 
Who are your major competitors at present and how do you go about
building a strategy to create an edge?
Helo appeals to users who are experimental and unconventional in nature, but at the same time believe in being authentic and inclusive in their approach. Therefore, it should be safe to say that we are not chasing the competition but creating a unique space for ourselves in the industry by providing the most promising and safe platform for all internal users.
Building an 'Indian language Internet'- what are the challenges and opportunities it comes with?
It is a matter of time before broadband penetration reaches most parts of India, bringing the biggest wave of new Internet users in the country, predominantly the non-English speaking audience.
This phenomenon makes platforms such as ours, even more, relevant for the existing as well as the first-time internet users. We find this as a huge opportunity to provide users with a comfortable environment of self-express and, at the same time, ensure a safer internet for them. We ensure this through several safety features, our moderation system that combines technology with a strong local content moderation team and community guidelines available in 14 Indian languages.
These safety features include In-app Reporting, Privacy Settings, Restricted Mode, Parental Control and Comment Filter, to name a few that give users greater control over their feed and can report content or profiles that violate the Community Guidelines. We also work closely with fact-checkers to reduce the prevalence of fake news and misinformation on our platform. 
What is the user growth curve of Helo like and the number of current subscriber base?
We achieved a milestone of 50 million monthly active users in June
2019 and ever since have been witnessing the numbers growing at record speed.
Please shed some light on the business model. How do you monetize
the platform? 
Over the past few months various celebrities, brands, and influencers have opted for Helo to directly engage with their target audience. At the same time, we're exploring opportunities to create value for our brand partners. Leading brands such as Tripoto, OYO, Edureka, Natgeo, Yatra, India Film Project and many more have received a positive response on the platform.
What are you offering to the growing community of creators out there?
Helo offers convenient tools of content generation including polls, MV, text, photo, and video, using which the users express themselves in the language they are comfortable with. It is leveraged by people to explore their passions across various themes and categories like food, fashion and travel, etc
We enable this through various campaigns, contests and exclusive partnership projects. For instance, #HeloSuperstar, our flagship campaign for talent hunt, is one of our most successful campaigns to date that witnessed astonishing participation across each of its four seasons.
Another example is our ongoing partnership with India Film Project for their season 2 of Campus Connect. Through this partnership, we are facilitating content creation workshops by reputed mentors of IFP for training creators at the grassroots level and providing them a platform to showcase their talent to a wider audience.
Coming to the latest campaign- Helo Pe Milo- What was the
objective and insight Also, how has the response been so far (in numbers)?
'Helo Pe Milo' promotes the idea of self-expression. The integrated campaign comprises three key pillars, the first one being our new brand slogan "Helo Pe Milo". Secondly, we have launched four multilingual TVC's titled Cricket, Shayari, Akhada& Hostel that are focused around some of the most popular content categories on our platform - Celebrities, Cricket, Food, and Shayari. In addition, we have also specially curated In-app Stickers, Templates, hashtags and exciting contests around Helo Pe Milo for our existing users to engage.
The creative concept of the brand campaign is based on user insights from Helo's market study conducted in July 2019, which revealed that people feel more confident while expressing themselves in their first language or mother tongue. The study also revealed that 82% of these people feel a need to be up to date with information regularly and can relate themselves better with local language digital content because they find it more reliable and credible. Therefore, through this campaign, we aim to encourage people to 'Get together on Helo' for an exciting experience of multilingual content across categories of their interest. 
English continues to be the preferred language for business and governance which has also made it the lingua franca of the Indian web.
In how many phases will the campaign conclude? Media mix- how are
you leveraging the digital ecosystem?
#HeloPeMilo will be launched phase-wise in 9 languages throughout the year 2020, piloting with Hindi, Punjabi and Tamil languages. We are exhibiting our brand slogan and TVC's across OTT platforms such as Voot, Hotstar, Zee5, Sony Liv, etc.& prime language television shows like - The Kapil Sharma Show, India's best dancer, Saaregaama Punjabi, etc. as well as through in-app activations. We are also promoting it through creative ads across offline platforms and displays.
The media strategy is an amalgamation of digital & high reach media (TV & OOH). While TV is to reach single TV households, digital media helps us reach the younger audience who are normally the early adopters and also the agent of change within their households.
Helo has been betting big on regional content and audience. How do
you plan to take it to the next level?  Plans for 2020.
We endeavor to bridge the information gap for Indians, narrowing the digital divide for the larger population communicating in their mother tongues, especially the new internet users. We are currently focusing our energies on exploring partnerships with various brands, organizations, and associations to bring in the most relevant content in 14 different languages.
At the same time, we are also concreting the best possible product experience for our users by adding some new and interesting features that provide the ease of consuming and creating content.