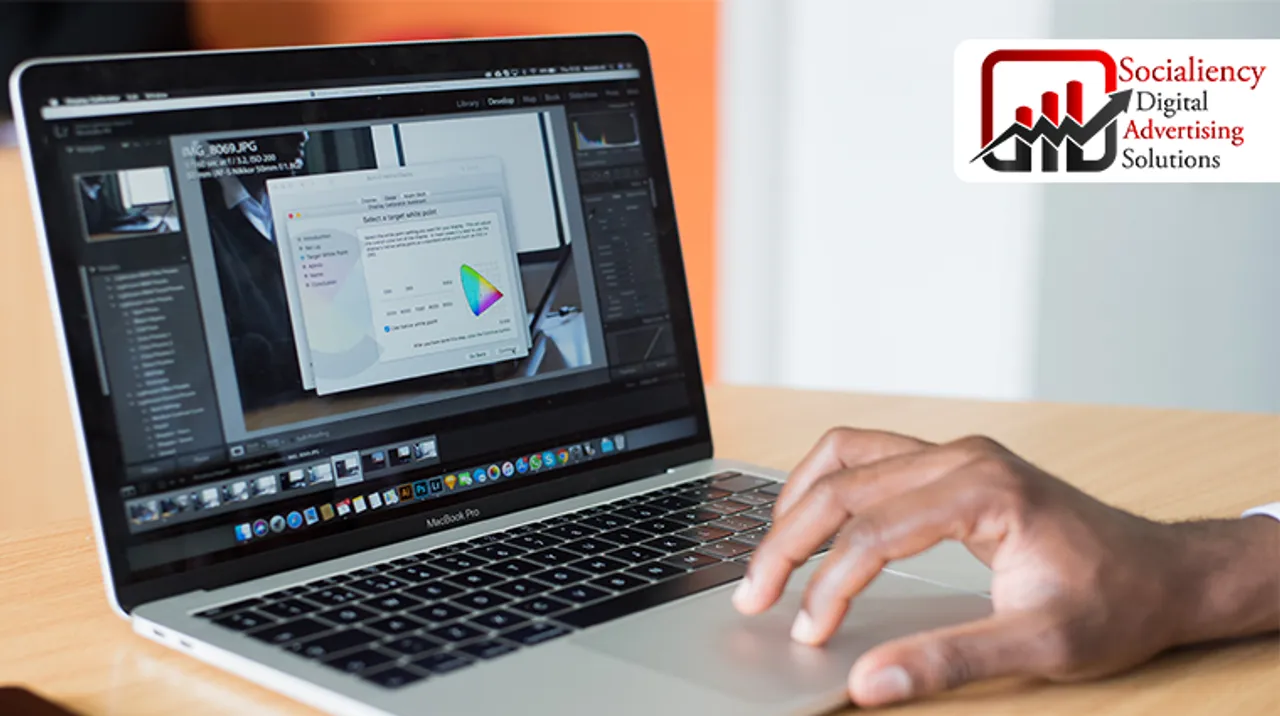 How do we
define Socialiency?
Socialiency Advertising is a digital advertising agency. We combine the art of marketing and the science of digital to grow the business of brands.
What's in the name?
Social + Agency = Socialiency – We are a Social Marketing Agency.
What do we do?
Our services included are not limited to PPC Marketing, Content Strategy, SEO, Social Media Management, Facebook Ads, LinkedIn Ads, content writing, creative designing, web design and development, BTL marketing, and a lot more!
Why we do it?
Advertising, we believe is all about creating culture. And we can't be calling ourselves creators of culture if we aren't making attempts to shape some of it ourselves. We aim to be the leading advertising agency in Hyderabad.
How we
evolve?
We combine creative ideas with our vast experience in search technologies to deliver measurable results for our clients. We can help you build a sustainable, meaningful relationship with your clients by engaging them with your brand using social media promotions.
Social responsibility in social media
We believe that it's very important to be authentic and credible in this digital world. In the path of digital advertising, it is important for people to understand that we are doing our best but we don't have all answers, and mistakes can happen. We are being transparent.
The need of the hour
Conversations that happen online cannot
be controlled. We can be a part of it and the conversation will happen whether
you join it or not. There are many companies who fear this and stay away from
social media as it cannot be controlled. It is important that a company's
social media communication is aligned and consistent.
We learned the hard way
We don't claim to have any secret formulas or state of the art artificial intelligence that will make your campaigns more effective. We provide well-structured campaigns, customer-driven strategy, and robust management, backed by our years of hand-on-experience advertising on various platforms. 
Did we just share that?
One of our clients was a famous Italian Jewellery brand and we had a hard time understanding his funny Italian accent in English.
They work
with us
We have worked with many international and Indian, small and mid-sized companies and brands including Wise I.T. inc, Migrocer, Marco Dal Maso, The Address Convention, Diska Consulting, Infiniti Fitness, Juhi Clinics, Concept Schools, GSR and more.
The industry as we foresee
We foresee that agencies will have to focus on retention strategies as opposed to a new acquisition. This will require closer integration of marketing and services or products which often is a challenge.
A day without Internet
Wait, that's illegal.
Lastly, are
you hiring?
Absolutely, we are always looking for digitally-driven talent to be part of our team.