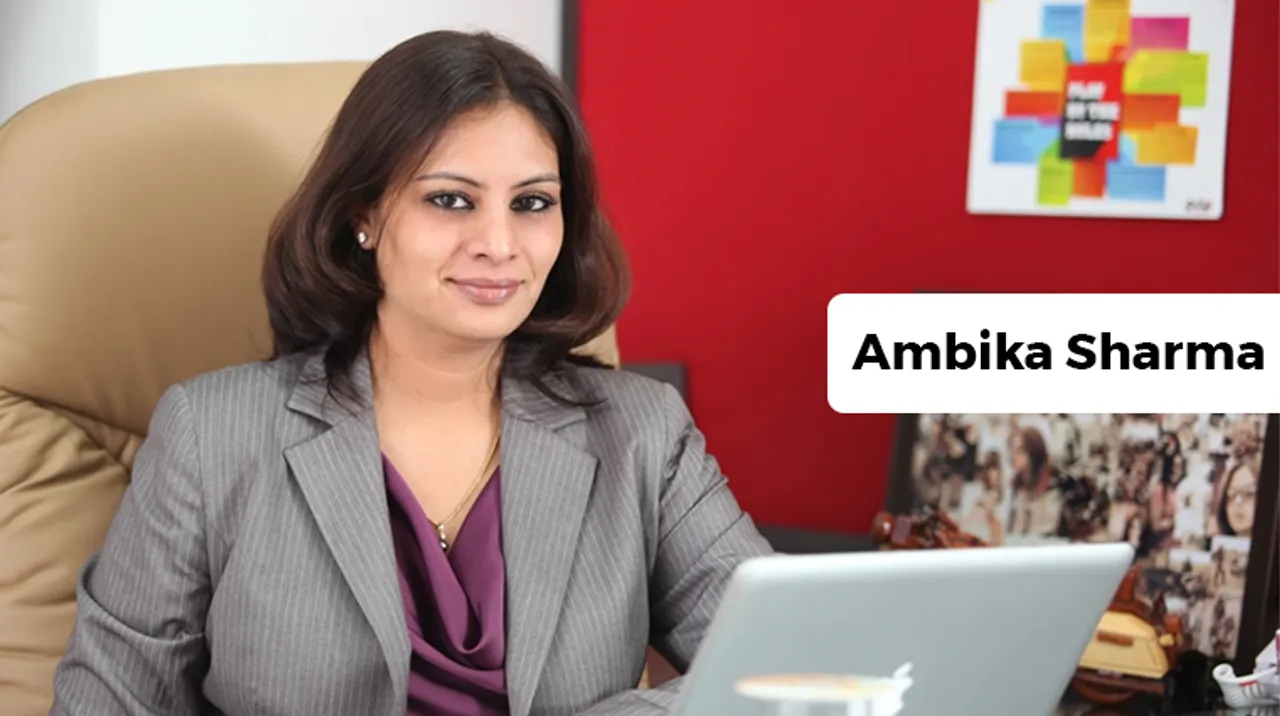 Managing mental health & juggling work with home are the two most crucial aspects during the lockdown in COVID-19 period. Ambika Sharma, Founder & Managing Director, Pulp Strategy shares some ways of tackling these challenges.
The current COVID-19 situation is the first experience for most of us to work from home on this scale. Unprecedented situations call for unprecedented measures and work from home has become a need to ensure long term wellness of individuals and the country as a whole. Most people and organizations are unprepared with infrastructure and mentally to work from home. The ecosystem is not robust enough and we are already seeing news of online systems crashing.
As a leader, you can't control COVID-19, but you can ensure that your virtual walls are reassuring, transparent and empathetic. Let your employees know that you are there to do whatever you can do to help. Your team is relying on you they will understand your restraints and will remember your actions.
Here are a few things that can help bring teams together and keep the strain off the red zone.
Reduce strain from random communication
Communication is a concern. We have phones, digital mediums, VC's and more but it's not the same as a session face to face. Calls and communication also go up when everyone is on WFH and it takes longer to get through, endless calls can also contribute to lower productivity.
It is best if a protocol is established and online workspaces are used to standardize communication and reduce the strain caused by randomization. Ensure people respect each other's time and keep to meeting slots. Start meetings with 5 minutes of lighthearted conversations. Stay away from fear-mongering. There is enough of that floating around.
Morning kick-off
Set up a morning kick-off. At Pulp Strategy we start the day with a morning Yoga / Zumba session. It's at 10:30 AM before the workday starts off. It ends with conversation and some chai where we can see online all our colleagues check about our clan and start the day upbeat.
Stay positive
Keep your conversations positive. It's an absolute no to indulge in speculation, fake news, and general doomsday gossip. No one planned this but it will get over, there will be a time when it will be forgotten too. Keeping positive is important and it rests with the leadership to set the tone.
Engagement plan
Days are easy to get through it's the evenings which are a drag, there is only so much television and prime video one can watch, a lot of people stay alone or are secluded and it is a good initiative to organize, musical evenings quizzes, and get-togethers. We recently had a live performance by an amazingly talented classic musician. It helps us keep sane.
Be Flexible
Cut the red tape, things which were easy to do in an office environment pull-down spirits and become energy vampires. Cut down on approve processes and consider making work simpler. The lesser time spent on navigating approvals or slow decision making will be more time spent in a far more relaxed state of mind.
Let's face it, enforced work from home is here and there is nothing to be done but make the best out of it. When the virus is gone the damage will still be there and we will have to live with the broken pieces. It's the time to support each other with empathy and comradery, Keep engaged and keep safe.      
This article piece is authored by Ambika Sharma, Founder & Managing Director, Pulp Strategy