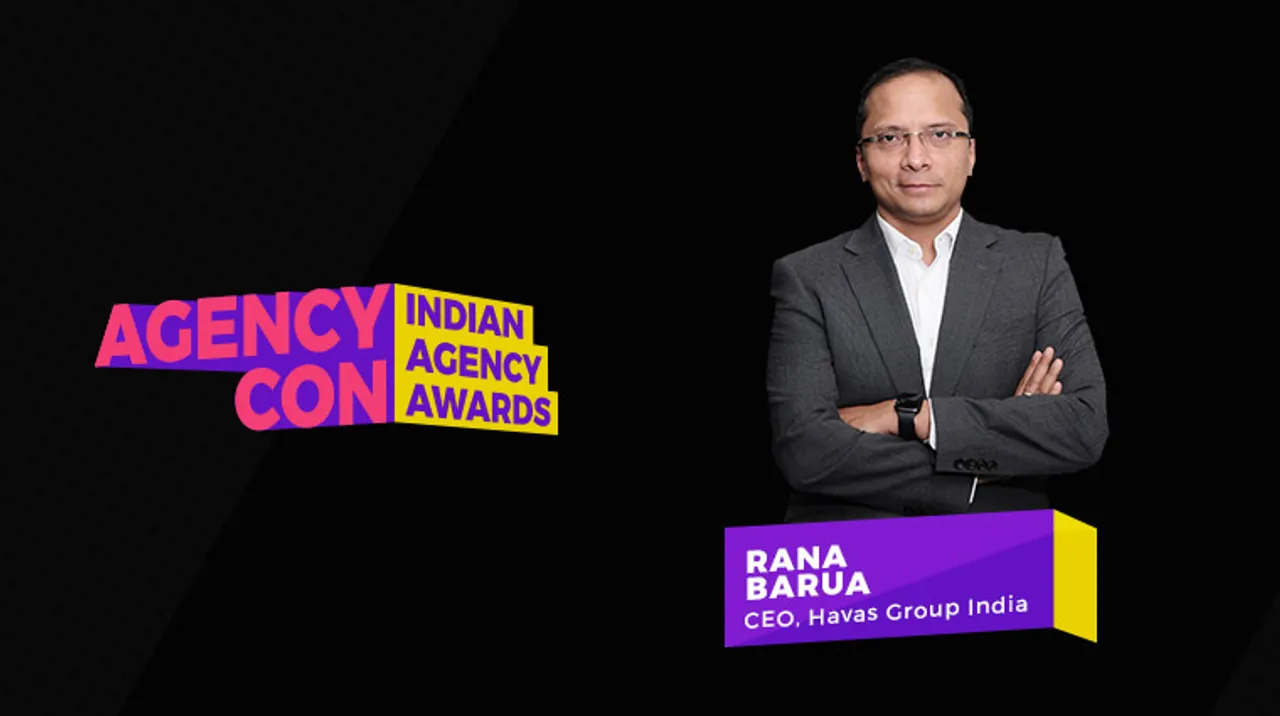 As we present to you the second edition of AgencyCon: Indian Agency Awards & Summit 2020 tomorrow from 11 AM, we share the details of Rana Barua's session.
Drum Rolls, bated breaths & excitement! Social Samosa takes pride to bring to you the second edition of AgencyCon: Indian Agency Awards & Summit 2020, slated to go online on ZOOM tomorrow from 11:00 AM. Despite all the odds, this year's AgencyCon is infused with interactive sessions, surprises & high octane energy, taking the celebration of the best minds, a notch-higher.
As we all attempt moving towards the road to recovery, it couldn't be a better time to embrace the 'new normal' with our marquee event & leverage the opportunity to come together on a unified, knowledge-sharing platform. With the theme of 'Agencies VS COVID-19', encouraging agencies to be unstoppable, tomorrow's event promises to bring forth activities & sessions for agencies from all walks of life.
Earlier, we announced to you about the details of the insightful session by the industry veteran, Sam Balsara, Chairman, Madison World on 'The Blueprint for Agencies to navigate through these unprecedented times'. Taking the conversation ahead, Rana Barua, Group CEO at Havas Group, India will shed light on 'Why being Meaningful and Relevant matters now more than ever' in another un-missable keynote address at the AgencyCon 2020.
At a time where the future seems volatile, brands & marketers need to constantly evolve with the changing consumer behavior. Barua shares thoughts on why it is crucial to stay relevant and meaningful at this time, more than ever & will share tips to cross this juncture smoothly, without any hassles.
Rana Barua has more than 2 decades of experience in the A & M industry. He will take you through the current scenario & the evolving ways of the marketing world.
One needs to stay ahead of time with relevant brand messaging & marketing techniques to reach their audiences in a meaningful manner. Barua will deep-dive into the topic and share tips for the same.
Barua will present relevant insights on what the consumers are looking for, at a time when they are bombarded with innumerable questions & uncertainty. The industry expert will bring forth insights on the strategy to be applied in the present situation & what to expect possibly in the post-COVID-19 world.
Register for the online summit here:
Have more queries? Write to us at team@socialsamosa.com. In case of suggestions, feel free to drop your comments below.