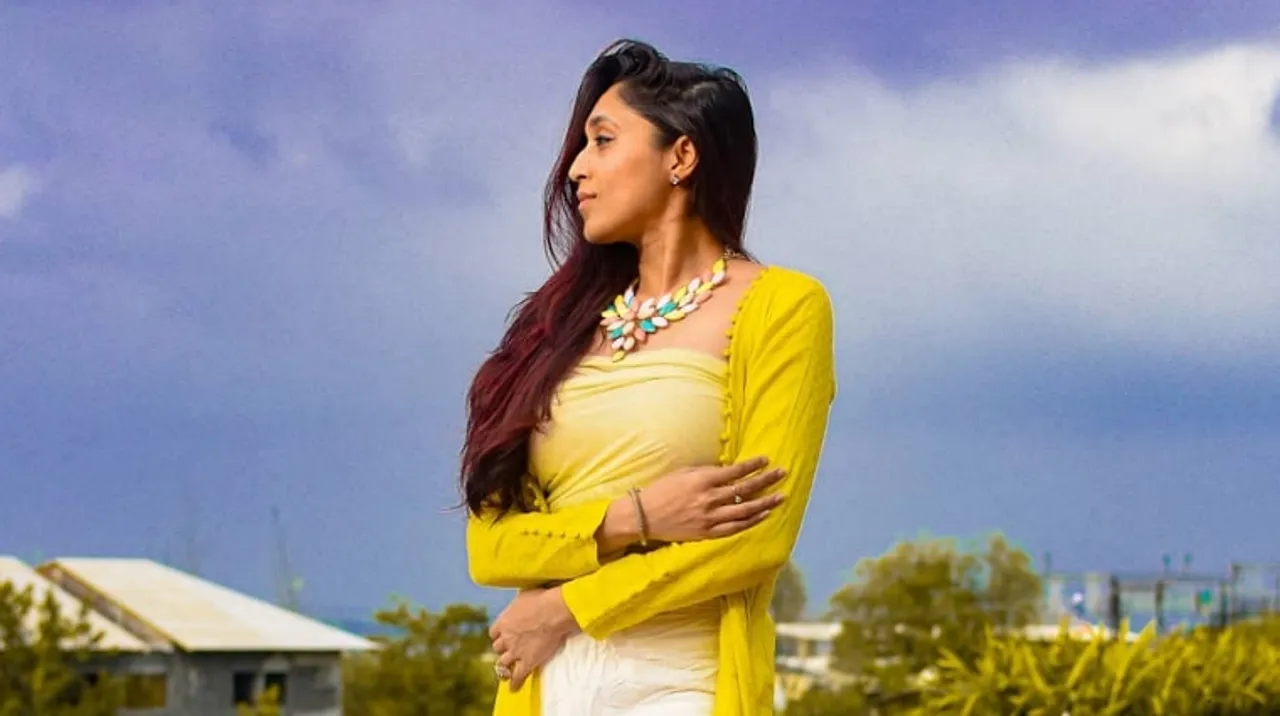 Starting out as a food blogger, Kajal Kothari eventually expanded the scope of her content with a second blog on fashion, lifestyle and travel.
The first six months are crucial for a blogger, where they learn the basics of everything about the business and content creation. For Kajal Kothari, this was the time she used to build a blog that was worthy of leveraging for brand collaborations. Something that came her way eventually. Currently, she runs two blogs, one on food and another on fashion, lifestyle, travel and everything her. These are her outlets to express herself in different ways.
Looking back, where did it all begin?
It began over three years ago out of a passion for food and a desire of taking a sabbatical from corporate life and wanting to explore blogging.
What's in the name?
My food page is missbhukkad as I have been a foodie since childhood and Bhukkad is something I have been called by my family. Three months into food blogging, I decided to follow my passion for fashion and travel and started with bewitching.k. I wanted to go with a hatke name that people would remember. It was inspired by the compliments I have received about my eyes. That's how this blog, which is all about me, came into being.
What is your USP in this cluttered space? How does your content give you an edge?
I am not a person who likes much makeup, just a bit of an eyeliner and lip gloss. So being a no-makeup fashion blogger is somewhat rare. My content is original and I only participate in shoots that I can relate to and wear clothes that make me feel confident. I don't follow fashion blindly. I only wear things that suit my body type. I like to go for wearable fashion that people can easily copy.
Please take us through your content creation process. How do you stay relevant and relatable?
Every place I go to, I look for beautiful frames to create Insta-worthy pictures. I make the most of my staycations. Since I am not much into makeup, I don't endorse a lot of cosmetic brands. I mostly stick to accessories, outfits and travel as they are more my thing. So, that's what you will find on my feed. I don't do sourcing of outfits to create new content. Rather, I regularly style the outfits differently. Working with different photographers helps me get new ideas and learn new things.
How do you make moolah with your efforts?
After about six months of constant hard work, brands start noticing your page. Initially, I did a lot of barter collaborations to help showcase a range. Eventually, I only agreed to paid collaborations. It is important to know your worth in the market before you put across a quote. You must always keep the cost of hiring a photographer and selecting a location as well as profits in mind before submitting a quote to a brand. Apart from brand endorsements, I have also got used Google Ad Sense for monetisation.
How do you maintain editorial objectivity with the influx of brand briefs?
I prefer to work on brand collaborations that are mutually beneficial and are around products I like to use. It's best to give honest opinions rather than promoting something that I wouldn't want to use. I actually use the products that I endorse on my feed. This is probably why I don't get as many collaborations but I am okay with that.
One instance/experience that made it all worthwhile
Because of my blogs, I have gotten magazine coverage, an opportunity to be in a music video and a call for a MasterChef audition. These instances made it all feel worth it.
If not blogging, you would be?
 An entrepreneur.
A day in your life...
I wake up and check all my social media notifications. After finishing my morning chores at home, by 11 I sit with my phone to decide on the posts for the day and post them. At around 1, I take a lunch break, post which I plan for my next TikTok and YouTube videos. I also keep some time aside to write reviews and engage with people online. Quite a bit of time is also spent transferring everything from phones to hard drives. I also try to spend some quality time with family and to watch Netflix.
Message/tips for upcoming bloggers
Please be patient in getting work at the beginning. Don't give up in the first two months. Create good, original content. Enjoy your work, network and help others around you to grow as well. Have a healthy competition. Be humble and enjoy the journey.
Your Favorite Influencer
Masoom Minawala
The Future you foresee for your Personal Brand
There are a lot of plans. I want to get more active on YouTube, make more styling videos, have my own merchandise and collaborate with international brands. I want to travel the world as a blogger.