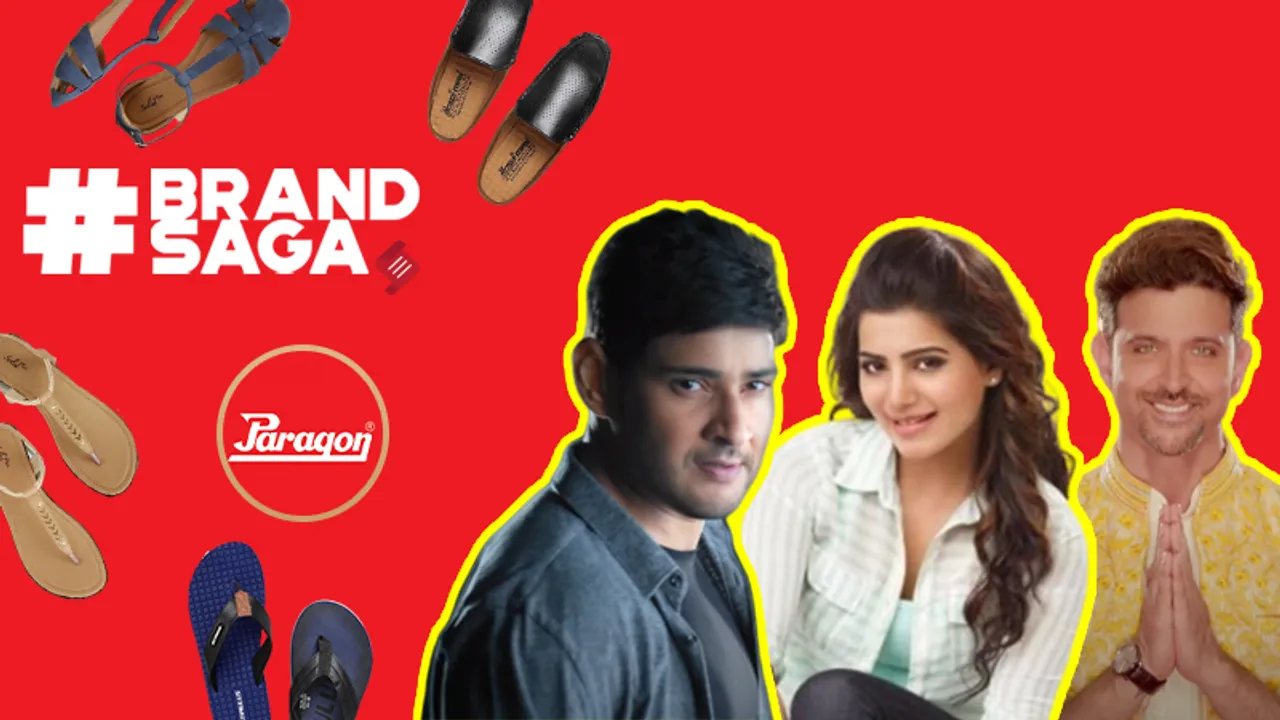 Although we aren't running around for new rainy footwear while under lockdown, it doesn't stop us from reminiscing the Paragon Footwear advertising journey we grew up watching.
One not so fine day the sky was a bit confused about whether to shower raindrops or shine bright. We were just getting into the monsoon mode where heading out without a 'chappal' is a heinous crime. I was been constantly called for playing 'Luka-chupi' and 'gully cricket'. Amma was persisting to not go out but I ignored her warnings, wearing my blue and white slippers kept outside the doorstep and there I went. This was kind of a ritual. Who can forget those blue and white slippers kept as a constant in a every Indian household. Whether it be the monsoon shoe shopping or the joy of wearing new footwear, the Paragon advertising journey has epitomized quality and affordability at its best.
Grab a cup of chai in hand as we unravel the Paragon advertising journey in this chapter of Brand Saga, cruising through its humble entry in the Indian market and the tale of its incredible journey.
Paragon Advertising Journey - Humble Beginnings
Paragon's seeds were sown in 1975 by P.V. Abraham, K.U. Thomas & K.U. Scaria in a garage located at Kottayam, With a production capacity of 1500 pairs a day, Paragon made its humble entry into the Indian market from the South during  1982. After gaining popularity in its home state of Kerala, Paragon began its journey to other Indian states. The company claims that it believes Paragon's greatest strength is its staff and its distributors.
Paragon has over 20 brands under its umbrella. Some of them are Solea, Paragon Max, Stimulus, Paralite, Fender, Escoute, Walkie, Rubber-based, Vertex, School Shoes, Flat Lite, Princess, Sonar, Casual, Dolly, and Meriva.
Advertising Galore
As a brand that sells all over the country, Paragon needs little or no introduction in the Indian sub-continent. While rubber footwear continues to be its leading product, the Paragon brand name brings its longstanding assurance of quality and durability to a full range of other footwear. The same has been communicated through its ad campaigns on traditional mediums like print, TV, outdoor and radio.
The TV campaigns mainly focused on how everyone across age groups and genders can rely on Paragon's range of footwear for its durability and affordability. The most prominent aspect highlighted was the 'quality' that the company offers and how irrespective of different seasons, the commercials affirmed that Paragon stays with you even in difficult times and for long.  
'Paragon Pehen Ke Chalo' and  'Chalta Rahey' were some of the taglines pegged by the company to lure consumers initially.  
In the initial days, the advertising for Paragon mostly revolved around its specifications about various ranges that it offered for different occasions and seasons. The portrayal and script consisted of humor, character set, which was mostly shot in localized locations to make them relatable.
From 'office wali chappal' to 'school ke boots' to 'monsoon ki sandals', Paragon has been upbeat about its affordability, variety, and quality in all its television commercials and print advertisements catering to different age groups.
They featured Millennial in cool avatars dancing to a background track. For instance, in Paragon Soleo Women's footwear a boss-employee conversation where the employee is more focused on her boss' sandals than his scolding's, the communication has been a concoction of humor, relatability, and product specifications.
With its presence across India, Paragon made it a point to release its advertisements in regional languages to amplify the messaging in different corners of India.
Not very big on celebrity endorsers initially, as years passed by, Paragon too experimented with the 'celebrity face value' notion and went onto rope stars like Samantha and Mahesh Babu, Kicha Sudeep in its advertisements.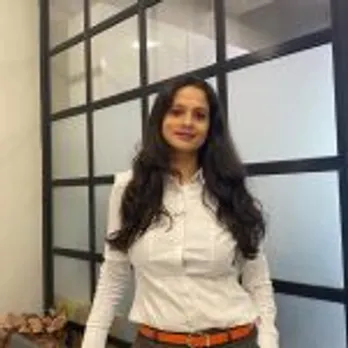 Commenting on the brand's brand and advertising journey so far, Tanya Swetta, Co-Founder & CEO of id8 media solutions observed, "Paragon footwear is a truly Indian success story! The brand is older than me and it brings back fond memories as a child. While I was growing up, the only entertainment we had was the local DD channel on television and I clearly remember the Paragon chappals advertisement - so clear and simple with the blue and white chappals which captured the minds and hearts of the yet to blossom India".
She adds, "The beauty of this brand was at that time it transcended all strata of society and was worn by everyone from the lowest to highest of the economic chain. The brand was a pioneer in offering a great product to the Indian customer and even today resonates with my parents and grandparents generations."
The Hrithik Factor
In a step to reinforce its leadership role and take it to the next level, Paragon signed Bollywood celebrity and style icon, Hrithik Roshan, as its brand Ambassador in 2018. This signing, he said, was a part of a major expansion plan in which the company aimed to have a bigger and wider presence across India.
Tha announcement was followed by the roll out a multilingual campaign featuring the tough and stylish star representing the fashionable and comfortable office footwear collection of Paragon. It was produced by Sreejith of Navarasa Creatives, directed by Lloyd Baptista, choreographed by Remo D'Souza and shot by Vikas Sivaraman/Sunil.
Later in 2019, the brand joined hands with Hammer Creatives to come up with the 'India Ka Style campaign featuring Roshan during the festive season. The three films captured the uniqueness of the Indian tradition and the values that give the country a distinct cultural identity.
In each of the films, Hrithik, as Paragon's brand ambassador, is seen paying tribute to the time-honored customs of India.
With yet another campaign tilted, #WhatsYourStimulus in the same year, featuring digital content artists in the country, Paragon aimed at establishing its 'Stimulus' collection stand-alone young footwear brand. The core theme of the campaign was to emphasize the importance of finding your passion and following it with all your heart.
After zeroing down on influencers who are experts in their niche and could create a narrative that would resonate well with the consumers, Paragon and Tenovia Solutions created two video campaigns with Akash Prabhu and Rinosh George.
Swetta adds here, "The brand's advertising strategy has till today kept to its core message of being a brand that is affordable, quality and for the Indian millennial generation of today. They have successfully done this by creating conversations through their 'what's your stimulus' campaign and penetrated rurally and tier 2 and 3 markets through their TVC roping in Actor Hritik Roshan."
"Recently, it seems like the brand would like to enter the more fashionable segment with their new line of footwear Eeken - again targeted towards the youth. From what I can see. The brand consistently over the years is reinventing its advertising strategy to focus on the younger generation, by captivating them with their styles, affordability and emotional connect with the youth of India as a truly Indian brand. This has allowed Paragon to become an intrinsic part of multiple generations of Indian across rural and urban areas".
Digital Footprint
Even before the short video creating platform TikTok became a global rage, Paragon had a Dubsmash challenge in 2015 for its brand tagline.
Paragon did its debut on Youtube in September 2012 occasionally posting campaign videos over the years now with 3.67K subscribers.
The brand is quite active on new-age platforms like Twitter, Instagram, and Facebook often cross-posting content on each of them.
From topical posts to occasional marketing to product-specific creatives, Paragon is keeping its social media presence upbeat with regular and quirky content to suit the need of the digital-savvy world.
Apart from above, the company also posts consumer engagement creatives like DIY exercises at home, trivia creatives, and more.
With Paragon's assurance of durability, availability, and quality, the brand has created a wide base of satisfied and loyal customers over decades.