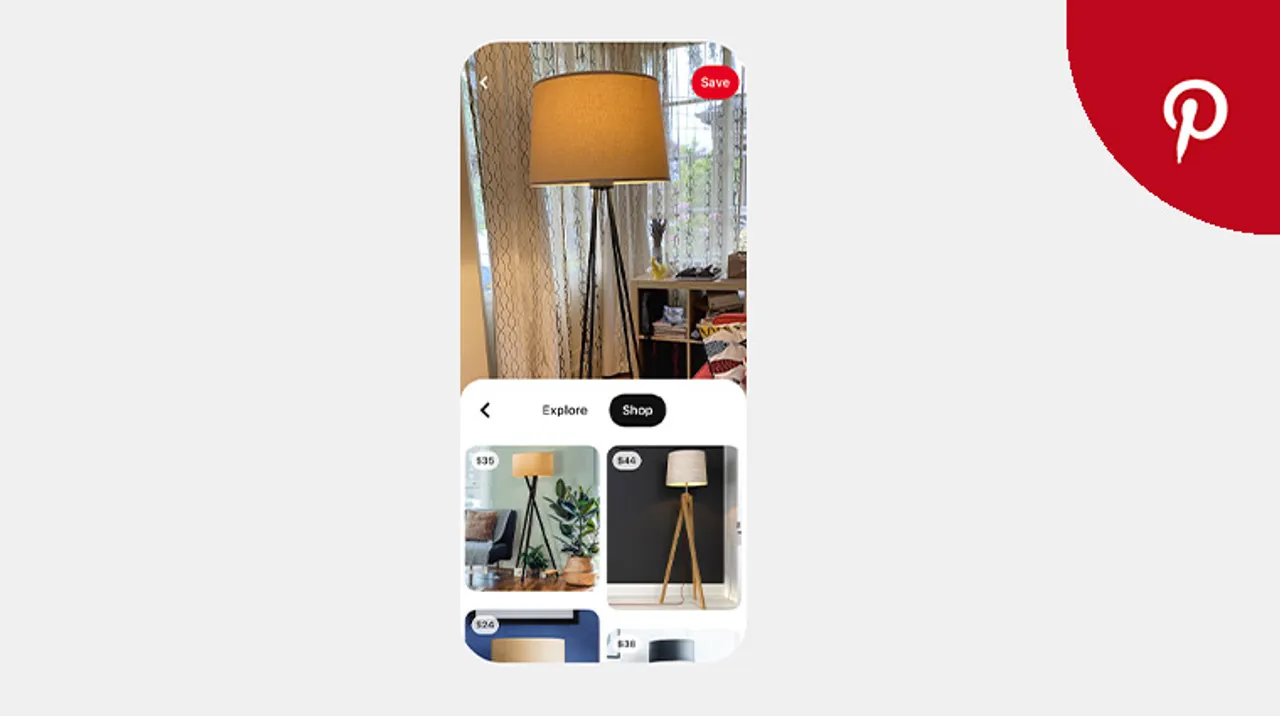 The Shop tab on Lens Results will show products identified from the picture users click from the Pinterest Camera.
Visual Search on Pinterest, that shows suggestions matched with the photo clicked from the Lens Camera Search has been improved with shoppable Pins, that direct a user to the checkout page on the retailer's site from the Shop tab, based on the in-stock products identified in the image.
Along with searching for a similar product users spot but don't have the details to, they can also upload an image or screenshot from their device's Gallery, enabling users to find any product discovered on any platform.
The Shop tab shows items for sale, from online catalogs by a range of retailers and price span. Pinterest says around half of the items visual searched through the lens are from the fashion or home decor category.
Searches on Pinterest are observing record-highs as users discover more and use online tools for inspiration and shopping. The platform is bringing all sizes of businesses and retailers on board along with their partners.
Snapchat was the first one to introduce shopping via visual search back in 2018. The platform announced the feature in partnership with Amazon enabling users to search for a product by pointing their app's camera to a physical product or it's a barcode.
Once the item was detected, an Amazon card would appear on the screen leading to the Amazon app(if installed) or their website where users could buy the product.