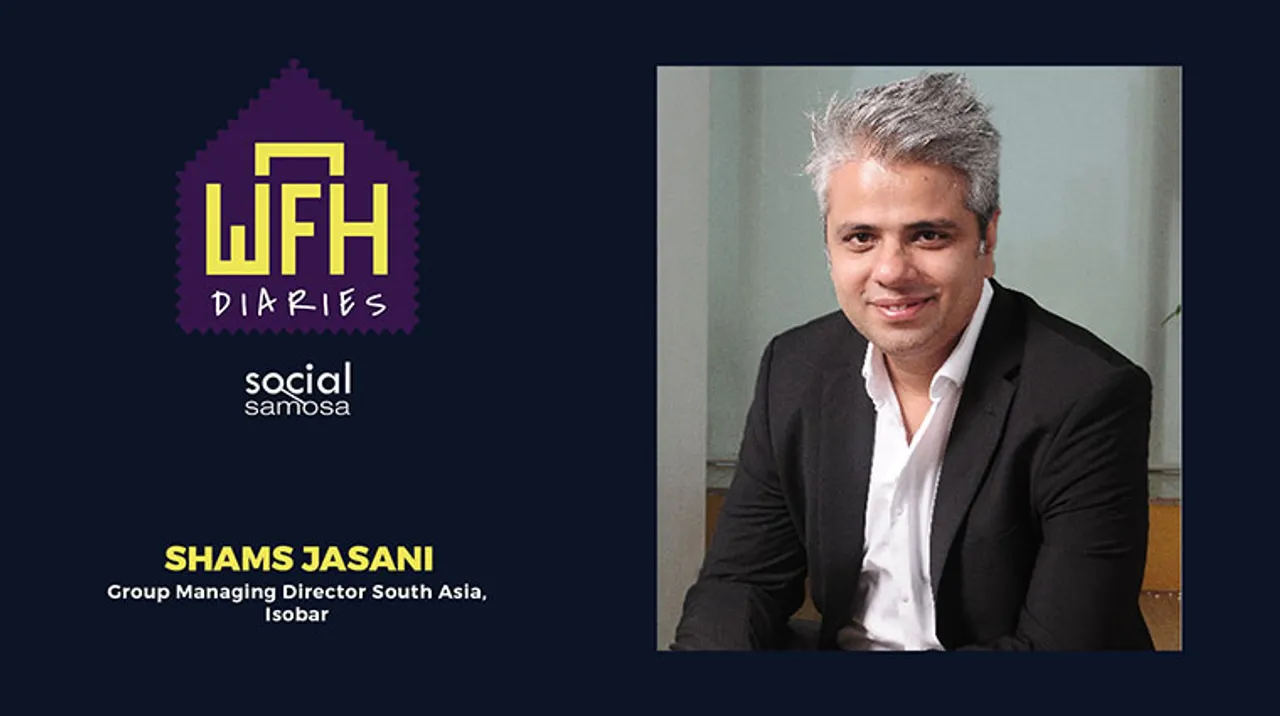 WFH Diaries featuring Shamsuddin Jasani reveals that the industry leader misses working from office but also enjoys spending time in the kitchen cooking something or the other.
Shamsuddin Jasani, Group MD, Isobar South Asia likes to describe working from home as a very unique experience for him. With 20 years of rigorous work, going to office has been a big part of his life. "I have hardly taken breaks. I am missing it", he exclaims. Jasani's WFH Diaries consists of cooking a little bit while managing work and family.  
He thinks the one challenge that works from home brings for couples especially, is "taking note of the number of breaks amidst work to take care of our son with both trying to make sure that we are covering for each other."
"Also it's a lot of fun spending so much time as a family together. A typical day is getting up in the morning and all of us starting with a cup of tea. I have also started doing intermittent fasting because what happens is when you are at home you tend to gain weight as you end up eating always. So I fast for about 17 hours a day," he shares.  
Jasani further divulges that his son is also kind of doing school from home. So he and his wife assist him in his projects and guide him throughout. On the work front, he stresses the fact that it is more of work when working out of home and that he gets numerous calls which wasn't the case when in office. The entire week goes into planning and strategizing things.
But beyond that, on a personal level, Jasani has started cooking a little bit and another passion that he always had is making cocktails, which he is pursuing now. "So now I spend a lot of evenings making them. I always wanted to get into mixology and the lockdown has paved some way for it."
He also looks forward to working out of the office as usual. "Of course there are challenges, but its not the time to get stressed," he adds.
Watch the video to knowhow Jasani copes up with the stress while indulging himself in making brownies and more.