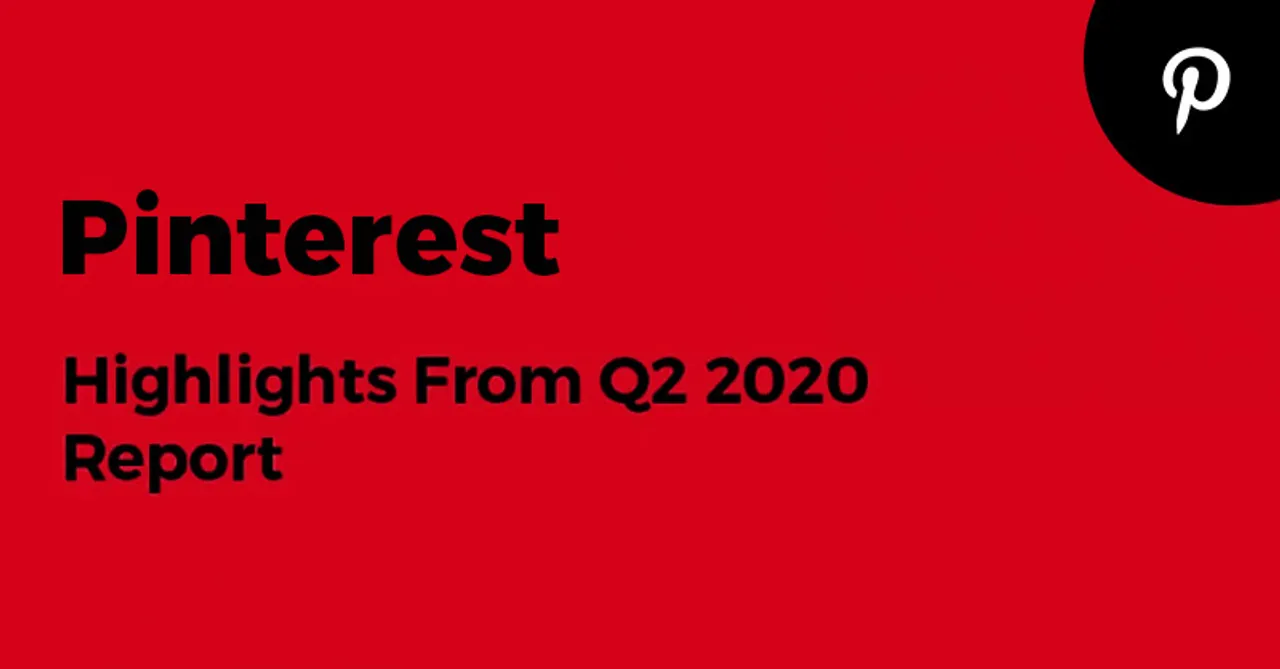 Here are the key highlights from Pinterest Q2 2020 Earnings Report that would aid brands and advertisers with notable updates.
The takeaways from Pinterest Q2 2020 Earnings Report include updates about user growth, revenue, and advertising on the platform in the second quarter of 2020.
Q2 revenue grew 4% year over year to $272 million
Advertiser demand continued to be impacted by the COVID-19 pandemic
Pinterest reached a milestone of crossing more than 400 million monthly users. Global Monthly Active Users (MAUs) grew 39% year over year to 416 million
Total (organic + paid) daily video views grew over 150% year over year,
Catalog ingestion increased more than 350% sequentially in Q2 and grew 10x in the first half of 2020
The percentage of users who visited shopping only surfaces grew more than 50% in the first half of 2020, and product-only searches grew 8x in the same period
During Q2, revenue from both conversion optimization (oCPM) and shopping ads continued to grow faster than the overall revenue, and attributed conversions grew 2.7x year over year, a faster rate of growth than seen in Q419, which is typically the most conversion-heavy quarter
In Q2, the total advertiser growth accelerated y-o-y, and spend from small and medium-sized advertisers comprised nearly half of total revenue
More than 80% of CPC spend now runs through automatic bidding (up from 50% in Q1), and auto-bidding for oCPM became generally available at the beginning of July
The platform has seen signs of recovery in the past few months, but still face uncertainty in business
View the detailed accounts here.