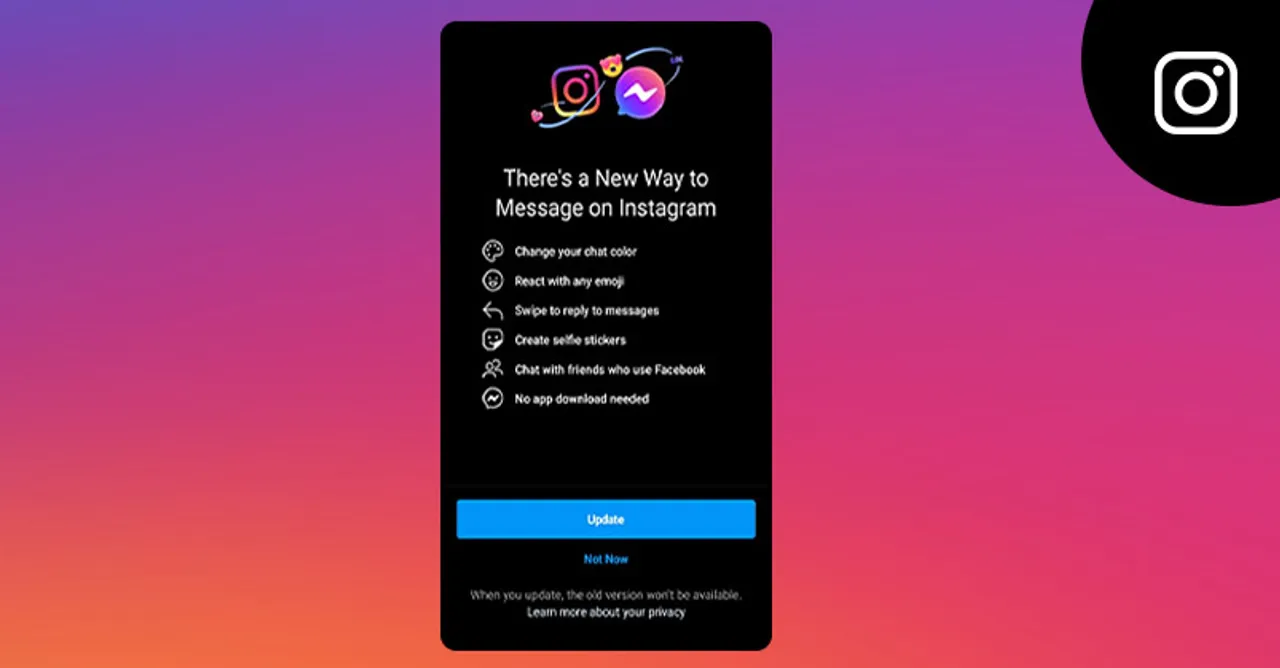 The integration of Instagram and Messenger will let users connect with friends & family across both the platforms by using either of the apps to send messages and join video calls.
Initially rolled out in a few countries, the Messenger & Instagram integration is now launched in India. Users can find people with Facebook accounts and message them on Instagram. They can also control where they receive messages and calls, such as in chats, in message requests, or not at all.
Since users with Facebook accounts can now search for you and send message requests, you can choose where you receive message requests with additional controls. The platform says cross-app messaging does not change who can see your stories or posts.
Features from Messenger like replying to a specific message, forwarding a message, and customizable chat color, themes, and Selfie Stickers, will be available on Instagram now. Users will be able to use custom emoji reactions, and soon, message effects.
Here are few more features initially rolled out in a few countries, that we may expect in India's rollout too, as it scales expansion:
Watch Together: Watch videos on Facebook Watch, IGTV, Reels (coming soon), TV shows, movies, and more with friends and family during a video call.
Vanish Mode: Choose a mode where seen messages disappear after they're seen or when you close the chat. 
Selfie Stickers: Create a series of boomerang stickers with your selfie to use in conversation.
Chat Colors: Personalize your chats with color gradients. 
Custom Emoji Reactions: Create a shortcut of your favorite emojis to react to messages from friends.
Forwarding: Share content with up to five friends or groups. 
Replies: Respond directly to a specific message in your chat.
Animated Message Effects: Add visuals to a message with animated send effects.
Message Controls: Decide who can message you directly, and who can't message you at all.
Enhanced Reporting and Blocking Updates: Now you can report full conversations in addition to single messages on Instagram, and receive proactive blocking suggestions across Instagram and Messenger when you add your accounts in the new Accounts Center.