Facebook introduces Dashboard for businesses to handle issues such as suspensions
The 'Recent Account Issues' Dashboard is a tool to manage all accounts and asset problems, track their status, and take necessary actions to attain a resolution for the same when needed.
Account suspensions, content removals, assets not in compliance with Advertising Policies, violations, and all of such account-related issues can be handled through the dashboard launched by Facebook.
Account issues from the last 30 days can be seen in the 'Outstanding' tab in the Dashboard. Users can also track the progress of any review requests. Issues that attain a resolution will show up in the 'Resolved' tab.
The Account Status Overview tab has not been replaced and is still accessible to check the status and overview to review all Facebook and business accounts, and their impact on shops, ad accounts, and advertising abilities.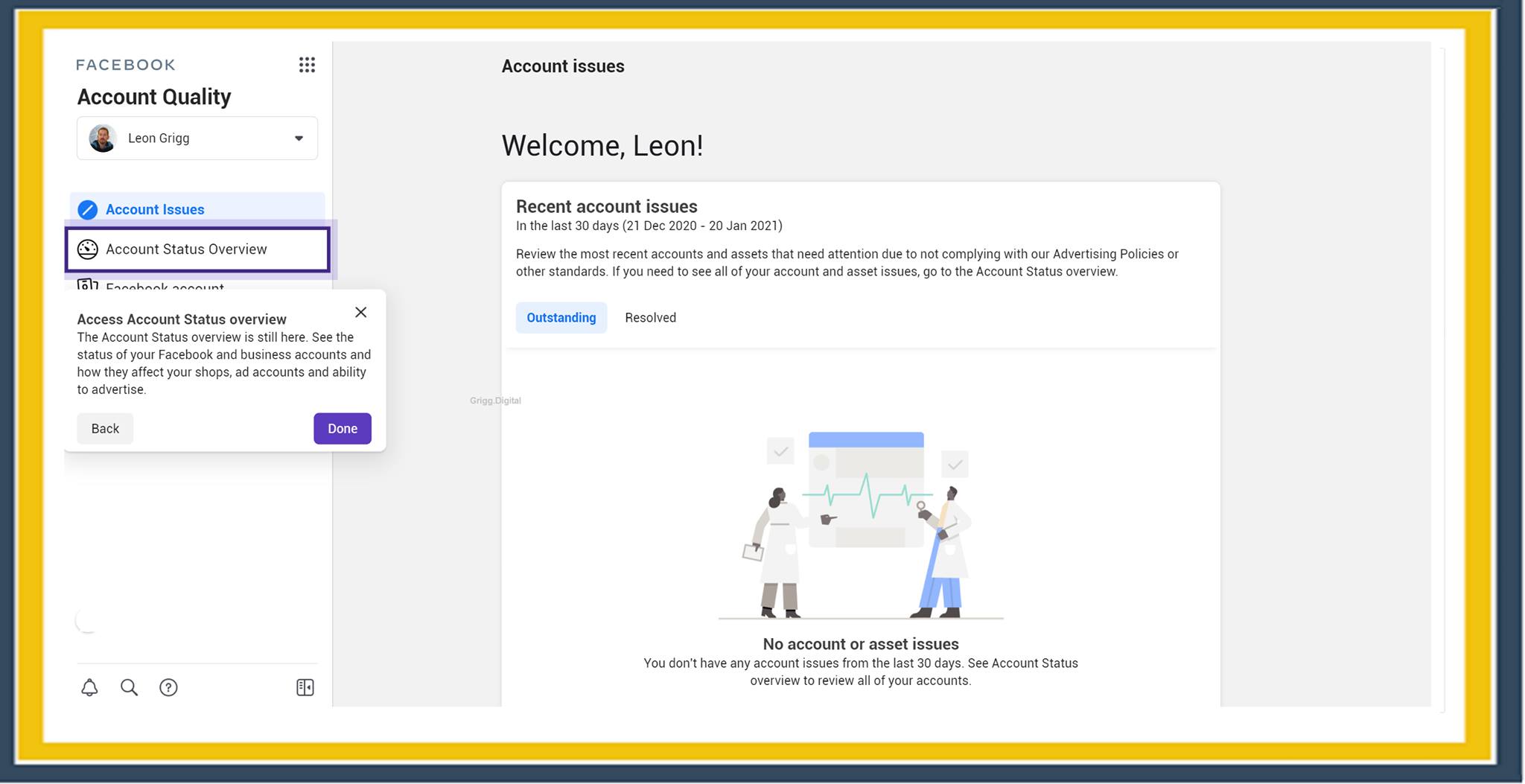 With the functionality to deal with multiple issues, the tool intends to streamline the process of supervising hindrances that may cause drawbacks and continue managing business activities.
In September 2020, Facebook was also seen to be testing Accounts Center for managing accounts across apps, and allow users to control connected experiences that work over the Facebook family of apps.
Using Accounts Center and connected experiences was optional. In Accounts Center users can turn any of these connected experiences off or on including Single Sign-On, which lets users log in and recover their accounts, and cross-posting, which lets you share the same story or post on both Instagram and Facebook.
Screenshot Credits: Matt Navarra
Comments