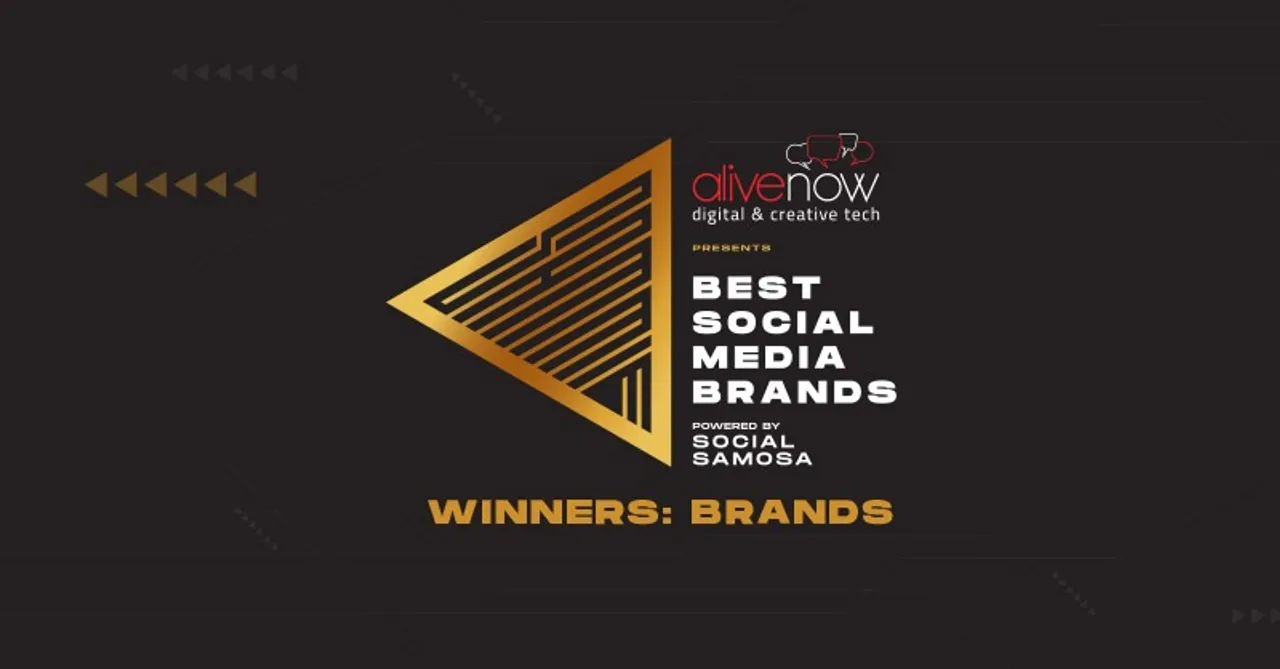 Among the dozens of brands that went through the tough rounds of evaluations, some shone extra bright at AliveNow presents SAMMIE; here's a look at some of the best.
For days, AliveNow presents SAMMIE Best Social Media Brands jury members endlessly pored over entries after entries by brands who wished for their best works to get evaluated. They went through each campaign and explanation with a fine-tooth comb, dusting grim off of diamonds. For each category, a bunch of Gold, Silver, and Mini SAMMIE winners were found and announced.
A number of brands won big in the Campaigns Category for creative work done in the domain. This included brands such as Paytm, Oyo Hotels, realme, Birla While, Microsoft India, LinkedIn India, Disney+Hotstar, Amazon Prime Video India, KFC India, SBI, Philips India, Swiggy, Asian Paints, Durex, McDonald's North & East, MG Motor, HDFC Life Insurance, and many more.
Disney+Hotstar and Amazon Prime Video India won 4 metals each, while Oyo Hotels won 3 metals in the campaigns category. Lay's India won 2 metals at the coveted awards. KFC India and Paytm India too bagged 2 precious metals at AliveNow presents SAMMIES Best Social Media Brands.
Additionally, 46 metals were given out in the Brand Categories which included prominent industries such as Automobile, Beauty, FMCG, Healthcare, Education, and more. Out of these 14 were Gold metals and 2 Mini SAMMIES - a new category introduced as an encouragement to brands that made a great attempt in an unprecedented year.
In the Beauty & Cosmetics category, Kay Beauty was adorned with Gold for their creativity and wit. Among FMCG Brands, ITC Foods and Durex won Gold for the engagement they have been successful in garnering over social media. 2020 was a year of all things home — giving paint and decor brands to come up with relatable narratives like never before. Asian Paints and Wakefit were awarded Gold at SAMMIE for putting their best foot forward.
HDFC Bank won big in the Banking sector for keeping people informed and reassured in unique ways, especially in a year as grim as 2020. Among the Insurance Brands, Bajaj Allianz Life and SBI Life Insurance were awarded Gold. Given the newer needs and use-case scenarios that cropped up last year, Paytm had to up its creativity game. That they did and how!
Challenges faced by OYO last year were unfathomable. However, they were able to successfully navigate them in the social media space, clinching a Gold SAMMIE for their endeavours. In the last few months, Unacademy has seen a steady rise in interest in their products. They won a Gold SAMMIE for leveraging it to the hilt and relevantly engaging with customers.
Keeping users entertained through the tough times, FilterCopy won big at AliveNow SAMMIE for their wit, humour and relatable content dissemination over social media. Reliance Jio kept people connected despite the social distancing and the Tata Group was able to put forth corporate narratives to keep their employees and people at large reassured. Both the brands won Gold at AliveNow SAMMIE for their efforts.
AliveNow SAMMIE Best Social Media Brands 2020-21 was brought to you by Society Tea, Storia, HQ, Godrej Aer.
SAMMIE Best Social Media Brands Winners
SAMMIE Best Social Media Campaigns Winners