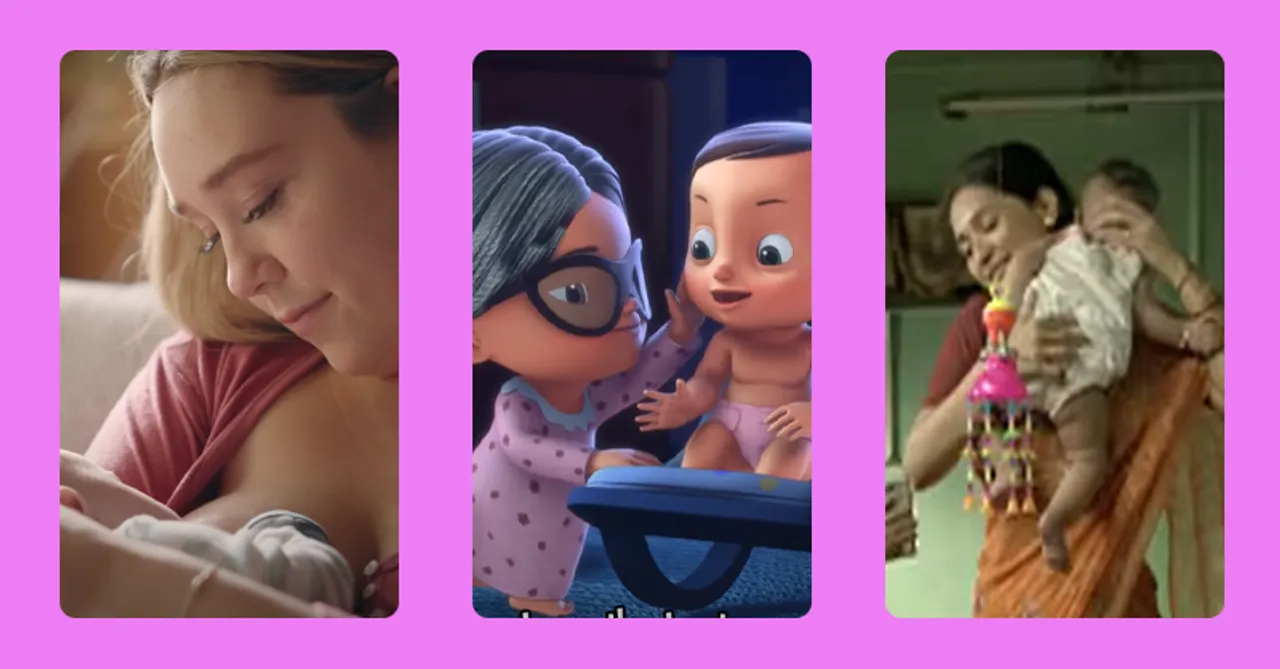 Warm storyline, gratitude for our moms, and hitches involved, brands over the years have carefully curated campaigns that break the silence around breastfeeding. Here's a look at some Breastfeeding awareness campaigns...
Even though breastfeeding is a natural process, it has always been a hush-hush backyard affair. Nonetheless, brands like Nestle, Philips, and institutions like UN India and UNICEF India have been constantly trying to normalize, celebrate and talk about the hurdles of breastfeeding via ingenious Breastfeeding awareness campaigns. These campaigns attempt to highlight the difficulties and challenges that this natural phenomenon poses, helping women know that they're in this together.
Nestle released 'The Breastfeeding Song' in 2016, which extended gratitude to all mothers for feeding their newborns. The campaign song celebrated motherhood with joy. Recently, Frida Mom's ad campaign was broadcasted during the Golden Globes 2021; the campaign talked about all the questions that lactating women keep wondering about. Their campaigns are known to be upfront and raw, creating awareness on a real level.
Philips continued its legacy of talking about the partnership in breastfeeding. Over the years the Philips umbrella has created various campaigns on motherhood.
The 2016 UNICEF India campaign on breastfeeding featured Madhuri Dixit. The campaign is a blend of education and celebration of breastfeeding. Its simple and sweet storyline strikes the right chord with the Indian audience. 
This World Breastfeeding Week, we take a look at some of the best campaigns on breastfeeding awareness.  
Healthier Scotland (2012)
Breastfeeding It's Natural (2013)
Importance of Exclusive Breastfeeding for Six Months (2016)
The Breastfeeding Song (2016)
Thank You Moms For Breastfeeding (2019)
#PartnersInBreastfeeding (2020)
Stream Of Lactation (2021)
#StandByNursingMoms (2020)
#SupportBreastfeeding (2015)
Tell us about your favourite Breastfeeding awareness campaigns in the comments below.