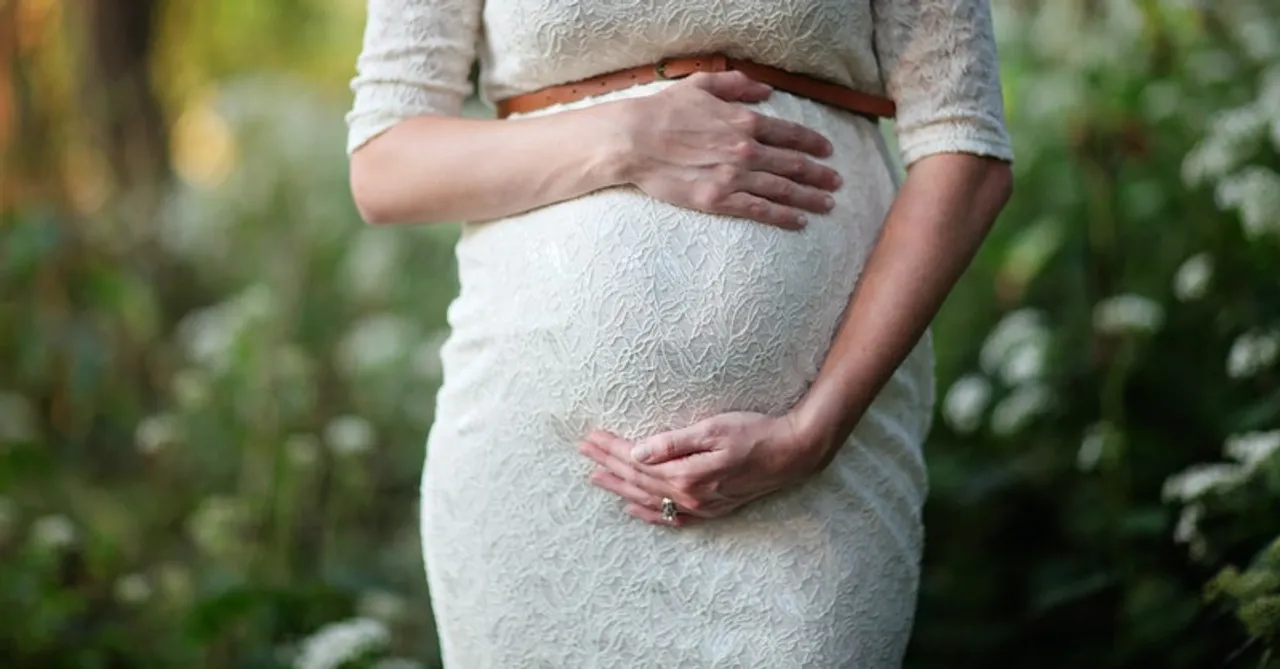 To spread awareness around pregnancy and how this phase is different for every woman, Institute of Nutrition and Fitness Sciences (INFS) released #PreggoTalesWithINFS campaign attempting to direct the conversation towards their new offering.
Category Introduction
The fitness industry is evolving rapidly and owing to the pandemic, India has witnessed an increased focus on overall wellbeing. The projected revenue in the fitness segment is expected to reach USD 2,152 million by the end of 2021 (Statista eServices Report 2020 – Fitness). Furthering the sector is the Government of India's push to make wellness a priority in its 'Make in India' campaign. Gyms, yoga centers, Zumba classes and similar have always been around, however, the idea of being holistically fit, both physically and mentally, was somewhere missing. The know-how regarding nutrition and food was scant and keeping someone away from food was considered a diet.
Brand Introduction
The Institute of Nutrition and Fitness Sciences (INFS) was established with the intent of providing comprehensive and practical knowledge in health and fitness. The online-only institute has multiple specialized courses for people who are looking to explore career opportunities in this field. Some of the courses are Diploma in Nutrition and Fitness, Exercise Science Specialist Course, and many others. INFS also holds multiple workshops regularly such as Pregnancy and Post-Partum Nutrition and Fitness, 7 Days to Amazing Lifestyle, Diet Planning-Online Workshop, amongst others. Other than providing holistic courses, INFS also helps in placements of the students and to date has been able to help 500+ coaches and some of them are even earning a six-figure income.
Summary
Every moment for a parent and expecting mother is auspicious and incredibly unique. To bring this to life, INFS commenced the #PreggoTalesWithINFS. The social campaign was designed to create a safe space for women to talk about pregnancy and share their most memorable experiences. The objective of the campaign was to announce the Pregnancy and Post-Partum Nutrition Course launched by INFS. 
Problem Statement/Objective
There is also a lot of misinformation out there about pregnancy, pregnancy fitness, and postpartum. We believe that people should be careful about which advice they heed. 
Creative Idea
Each pregnancy is unique, and each mother's story is special. INFS invited women to talk about their pregnancy journey through the contest and provided a platform for educative, informative, and entertaining conversations. The contest was live on INFS' Facebook and Instagram page from 27th May till midnight 30th May. Mothers were asked to tell about the most special memory connected to their pregnancy. Some really interesting stories were shared by expecting mothers and mothers who gave birth many years ago. 
Challenges
Busting myths and raising awareness around pregnancy and postpartum was a bit challenging. In addition to this, since not all women are comfortable talking about their pregnancy, getting women to open up and share their stories was also another challenge. 
Execution
The INFS awareness campaign was run across Facebook and Instagram for participants to share their stories around memorable moments of pregnancy to spread awareness and share any relevant information around the subject. The contest encouraged women to look back on and recite their treasured memories.
To participate, the participants had to comment on the post with the most special memory about their pregnancy. As a criterion of the contest, the hashtag #preggotaleswithinfs was to be used. The comment with the highest likes would win a shopping voucher worth INR 5,000 from the institute, as part of the campaign.
For most mothers, the standout moment of their pregnancy was when they interacted with their child for the first time. As part of the contest, women shared several other necessary things a parent should know about while conceiving a child, during three trimesters and after the birth.
As part of the campaign, the platform also organized a quiz on social media through stories to supplement the contest along with an upcoming workshop on Pregnancy and Postpartum Nutrition and Fitness.
To register for the 6-hour weekend workshop on Pregnancy and Postpartum Nutrition and Fitness, the participants had to visit the website. The workshop aimed to spread awareness through science and evidence-based knowledge, busting myths and rumors floating around about the whole process. 
Results
Quantitative:
Over 150 women shared the most special memory connected to their pregnancy. INFS secured over 100 registrations for the course in a span of three days
Instagram:
Reach: 16,791
Likes: 457
Comments: 169
Facebook
Reach: 4,870
Likes: 59
Comments: 29
Qualitative:
Over 150 heartwarming pregnancy stories were shared by real women. They shared their first-hand experiences that will help other expecting mothers normalize a healthy pregnancy.
Quotes
Kanika Gupta, Operations Head, INFS, said, "Pregnancy is an enthralling journey, but it can also be a confusing time. This workshop was crafted to help 'to be mothers', mothers, husbands, partners, family members, or anyone curious about pregnancy to learn science-backed nutrition and exercise science during pregnancy. Education empowers people to ask the right questions and it relieves anxiety at a time when things can get overwhelming. This campaign was successful in connecting with our audience going through this life stage and directing them to a relevant solution."