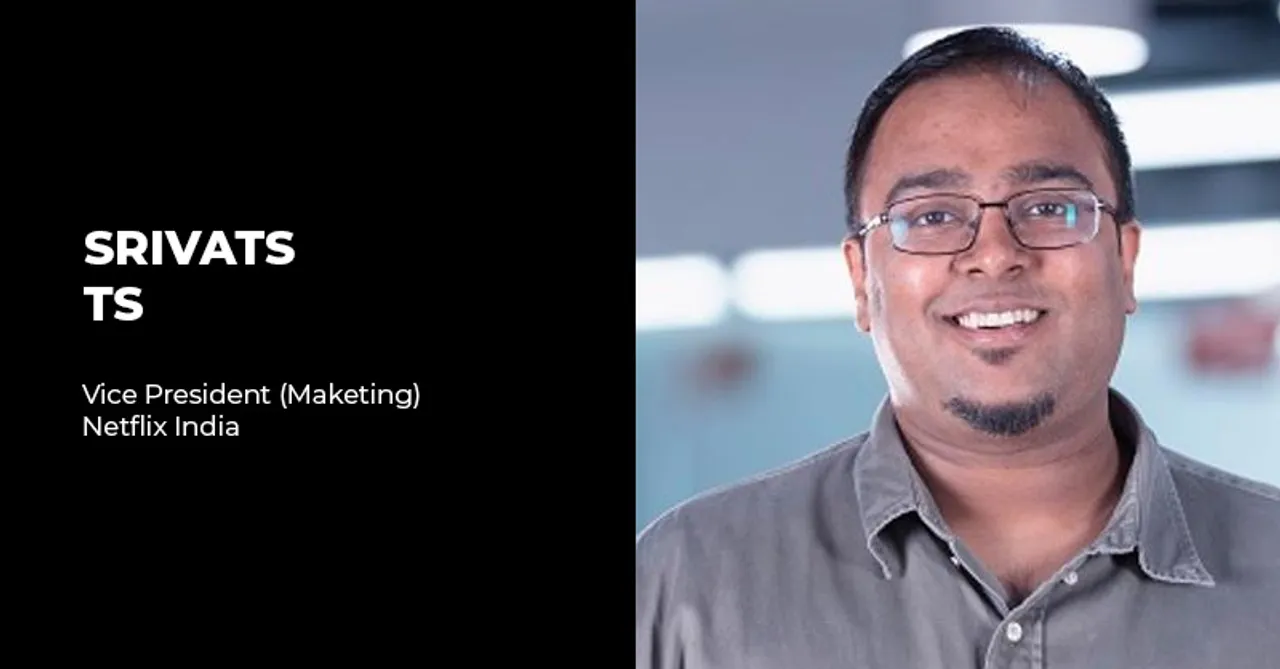 As per the new role, Srivats TS will lead the marketing team of Netflix and help form better connect with the consumers for the brand in India. He has held key positions in Swiggy, Nokia, and Quikr in the past.
Srivats TS has joined Netflix India as the Vice President, Marketing. Prior to this, Srivats held the position of senior vice president, marketing and consumer experience at Swiggy.
With over a decade of experience at multiple startups and tech companies, Srivats was associated with Swiggy for over 5 years. Before Swiggy, Srivats worked at Quikr where he led digital marketing for the brand while working towards the brand and sub-brand launches, creative communication, campaigns, innovations, social marketing, content marketing, and more.
In the past, he has also worked with Nokia for more than 8 years where he led the 360-degrees marketing for the brand and worked towards consumer insights, key account management, brand launches, agency management, amongst other responsibilities. Srivats has also interned with Hindustan Unilever Limited, back in 2005.
An MBA alumnus from IIM Calcutta, Srivats TS will lead the marketing team of Netflix India and will report to Barry Smyth, Vice President, APAC Marketing.