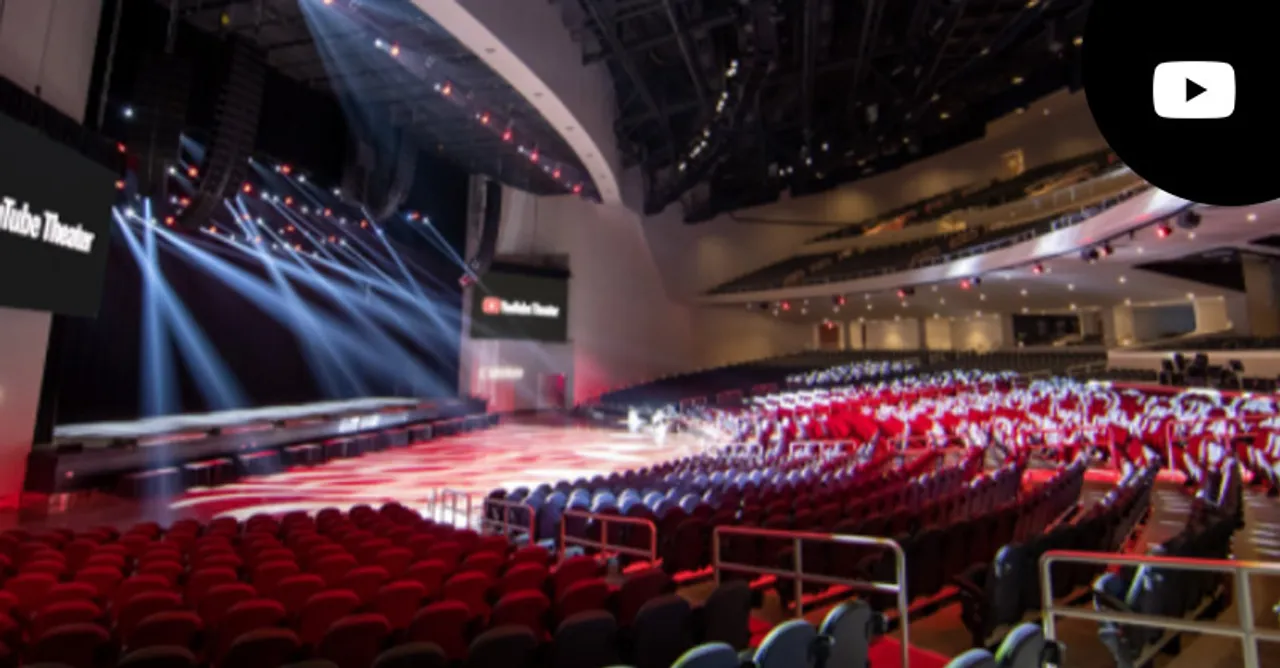 YouTube and Hollywood Park have officially opened YouTube Theater for business, the 6,000-seat venue will host a variety of live entertainment events.
Live Events such as YouTube FanFest and more offline ventures by the online video sharing platform are on the verge of being amplified with the inauguration of YouTube Theater, designed to host entertainment events, concerts, theater performances, award shows, ESports competitions, community gatherings, conferences, and more.
Located at Hollywood Park in Inglewood, California, the arena was built in a 10-year partnership with the team at Hollywood Park, and the sports and entertainment destination spans up to nearly 300-acres.
Angela Courtin, VP - Marketing Of Brand, Media, Culture, & Creative, YouTube, mentions "YouTube is the world's largest virtual venue connecting artists and fans, and we realized that YouTube Theater would have the ability to blend the physical and the digital together in new and exciting ways".
While the theater is a physical location meant to host offline events, several interactive digital components have been integrated here to provide creative flexibility to assimilate screens that can be programmed with creator content relevant to events being hosted at a particular time.
For instance, for a sporting event, creator content from the genre can be showcased to propel the viewing experience in addition to the activities in the SoFi Stadium, or gaming content that can be displayed on the digital screens during an ESports competition.
Another significant digital integration is the live streaming capabilities of the Theater, the infrastructure of this functionality supports the direct live broadcast of the events to all YouTube viewers globally. The first event to be hosted here is scheduled to kick off in September, and the teams from YouTueb and Hollywood Park are continuing the development of YouTube programming.