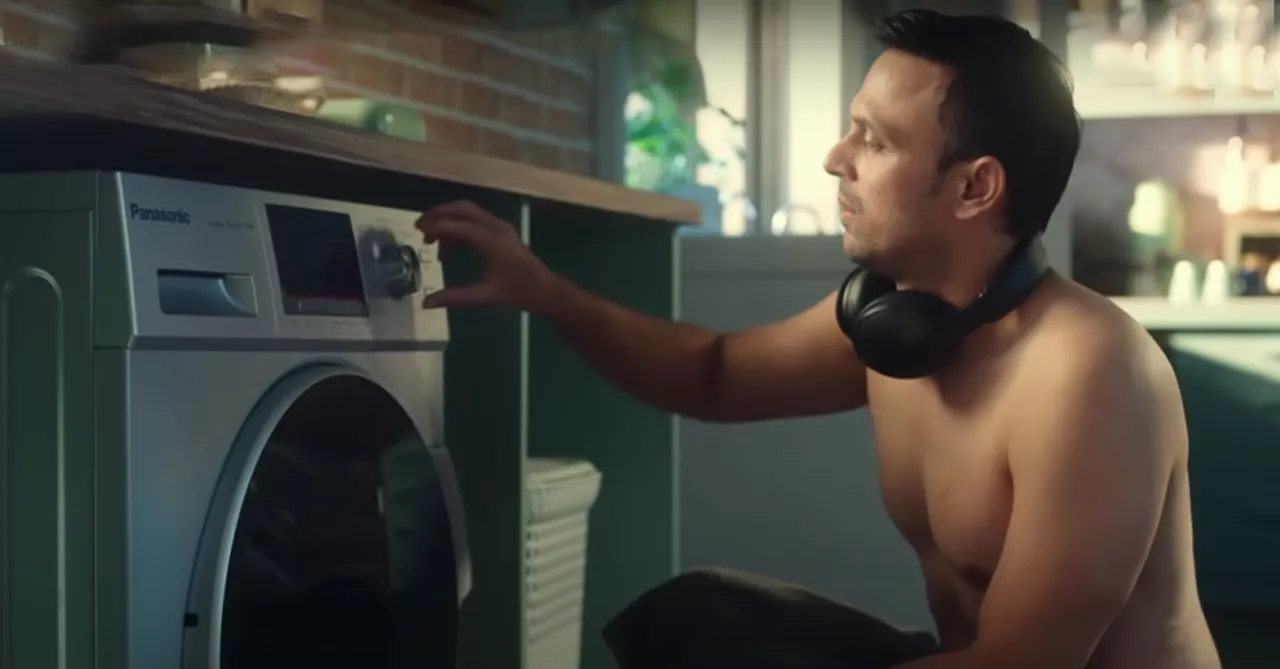 Panasonic releases a campaign for their smart washing machines powered by Miraie, intending to solve the laundry woes of its consumers through automated and AI powered features created for easy living.
In their campaign, Panasonic India exhibits the features of its smart washing machine, aimed at integrating the ease and intuitive features of AI with the capabilities of a washing machine. Set against the backdrop of the quintessential life of a married couple in the lockdown, the campaign captures the role of the smart washing machine, in making daily chores easier and fun.
The " target="_blank" rel="noreferrer noopener">campaign showcases a couple engrossed in their daily routine with the wife giving a presentation on a video call, while the husband dances in the backdrops. Perturbed, the wife engages in a fun banter with her better half, urging him to wash the clothes at the behest of a mobile notification she received from her smart washing machine.
The campaign then proceeds to show how the Wash Wizard feature of the washing machine comes to the rescue of the husband as the wife manages the washing cycle remotely through her cell phone.
From sending expert wash recommendations based on the weather outside to the fabric type and dirt level, the campaign captures various features presented by the Panasonic Miraie-enabled Washing Machines.
Through a relatable tale, Panasonic manages to portray the pain points of doing tedious chores amidst a working day. The ad also manages to capture the nitty gritties of work from home such as disturbances during virtual meetings that modern couples often go through.
With the help of an intriguing storyline, fun characters, and strong product integration, Panasonic manages to drive home the message of the importance of smart technology in life.