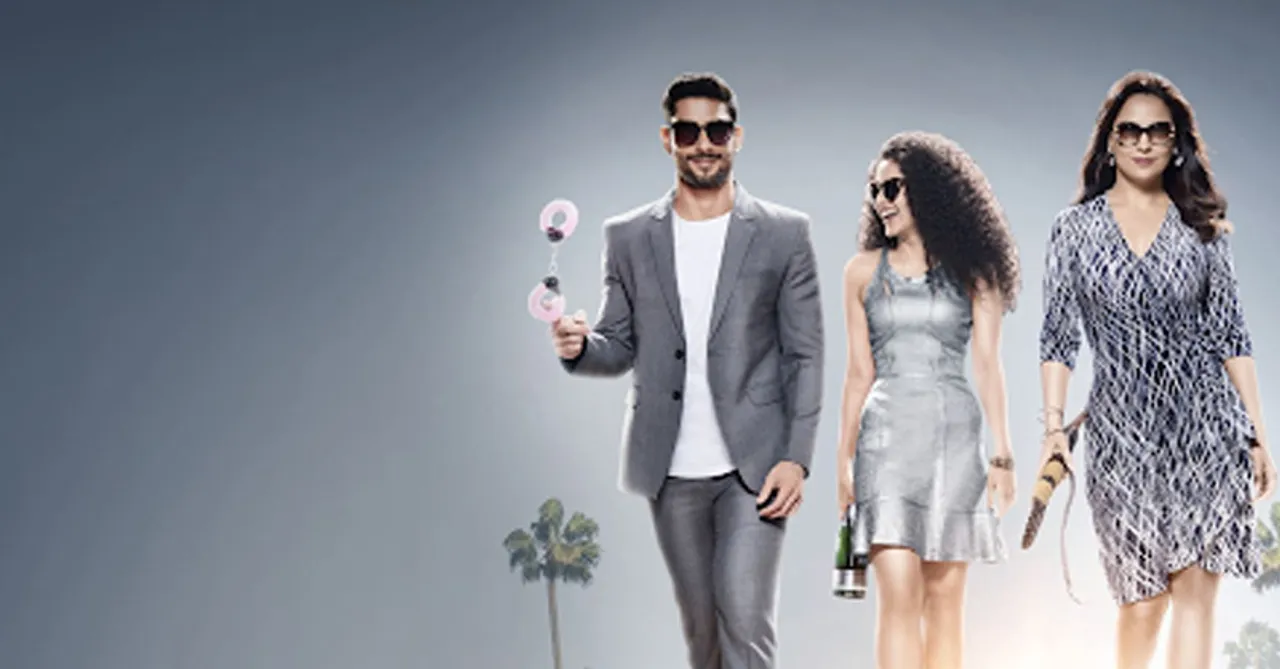 This case study explores how Lionsgate Play, an OTT platform known for Hollywood content launched an Indian Original - Hiccups & Hookups and created awareness about the series during a packed-media environment.
The case study includes insights on the conceptual and execution stage for the launch campaign by Lionsgate Play along with the results garnered.
Category Introduction
With a substantial elevation during the pandemic, India's OTT market reached about 1.5 Bn USD in 2021 and is expected to touch 4 Bn USD by 2025 and 12.5 Bn USD by 2030. Currently, there are more than 40 OTT platforms in India, with the landscape expecting growth in Tier II, III, and IV cities along with the regional language-speaking population.
Brand Introduction
Lionsgate Play, the streaming service from Lionsgate India and Starz, is a part of the Lionsgate India network that produces, distributes, and licenses content to linear and digital platforms. It develops and produces original content in local Indian languages and adaptations of globally successful content.
Campaign Objective
To promote 'Hiccups and Hookups' the first Indian Original by Lionsgate Play through localized content in 5 Indian languages (English, Hindi, Tamil, Telugu, and Bengali) and reach diverse audiences with relatable content, and promotional activities.
Campaign Summary
To stand out in the Indian Originals crowd, Lionsgate Play communicated the imagery of the main characters of the show - an urban dysfunctional family and portrayed the bold and premium context of their lifestyle. The campaign was initiated with a collaboration with Rajkumar Rao, followed by videos with Alok Nath and Sima Taparia.
Brief
The brief was to create innovative ways to reach out and connect with the target audience, open up discussions on topics related to family, that are considered taboo, and ensure the tonality maintained the essence of the show cited to be bold, edgy, and quirky.
Creative Ideas
The creative idea was to deliver content-based promotional posts on platforms such as Twitter, Facebook, Instagram, and YouTube, and impact properties on Gaana, MX Player, SonyLiv, Amazon, Inshorts, and Dailyhunt.
Challenges
Introducing an OTT original on a newly launched platform (primarily known for Hollywood content) among established players
Driving traffic during a packed launch environment with the theatres reopening
Execution
The brand's activation started with Lara Dutta's social handle posting tweets and memes on dating, followed by a collaboration with Rajkumar Rao introducing the 'Welcoming the Raos' campaign. Next in line was Sima Taparia a.k.a Sima aunty finding prospective partners for the Rao family. The association with Alok Nath then had a face-off with the #NoFilter family.
Association with Rajkummar Rao
Association with Sima Taparia
Association with Alok Nath
Results
Campaign Objective: Awareness
Duration: 24 days
Views: 71 Mn
Impressions: 273 Mn
Post engagements: 2.7 L
CMO Quotes
Gouri Shankar Patnaik, Director - Marketing, Lionsgate commented "We are ecstatic and thrilled with the buzz around our first Indian original production, Hiccups and Hookups. The show is exploring the young adult space which is a niche genre. We are confident the show will win hearts and open dialogues that are otherwise considered taboo. All marketing assets have done exceptionally well and have created a lot of interest and curiosity amongst the viewers. With the multi-layer innovative marketing campaigns, we hope to turn the leaf of marketing to a newer page".