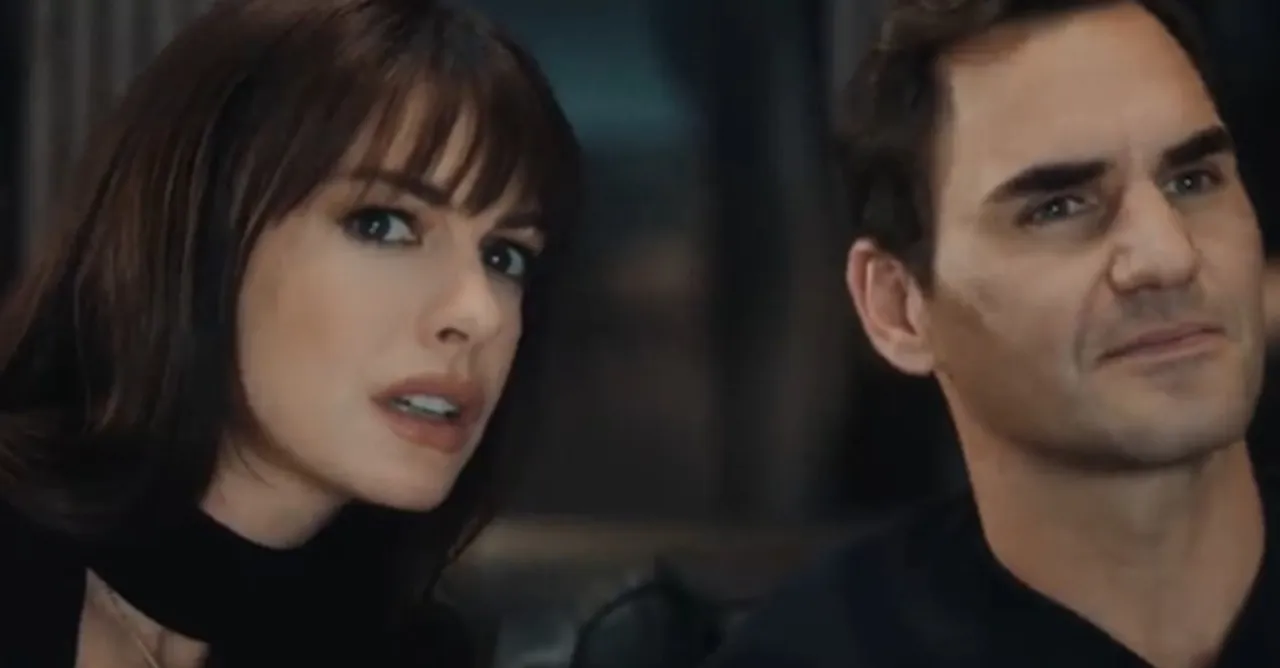 Switzerland Tourism roped in Roger Federer and Anne Hathaway as a part of their #IneedSwitzerland campaign, a worldwide initiative to promote the Grand Tour of Switzerland.
The global brand ambassa­dor of Switzerland Tourism, Roger Federer stars in the latest film of the tourism mar­keting organization together with Oscar award winner, Anne Hathaway.
At the beginning of the film, the audience sees wonderful images of the Grand Tour of Switzerland. Breathtaking mountain passes, picturesque lakes, grandiose castles, and a powerful film score. But the epic images are abruptly interrupted by an extremely irritated Roger Federer. Together with Anne, he sits in an edit studio at a screening with the production team and director. Both realize with horror: the director has practically cut them both out of the whole film. No close-ups of the celebrities, but the screen focuses on the majestic landscapes. The director's reasoning: no one upstages the Grand Tour of Switzerland, no one is more visually stunning than Swiss landscapes. Hathaway leaves the room and complains that Federer had talked her into taking the part. And the latter experiences his second defeat in his quest to become the star of a major Swiss tourism film. 
Martin Nydegger, Director of Switzerland Tourism, is also excited about Anne Hathaway: "With such a Hollywood superstar like Anne in our campaign, we are assured of worldwide attention for the Grand Tour of Switzerland."
The short film is part of a worldwide campaign to promote the Grand Tour of Switzerland. In addition to the film, different promotional materials will be used under the slogan "I need the road trip of a lifetime. I need Switzerland." The diversity of Switzerland's nature will be showcased along the Grand Tour of Switzerland, an unforgettable road trip packed with the best of Switzerland. Naturally, this road trip can also be enjoyed very sustainably by travelling in an electric car, as the whole tour is fully electrified.  To make the trip even more memorable, Roger Federer will be the official guide on the number one road trip of the Alps and will present his personal favorite routes on a corresponding website.