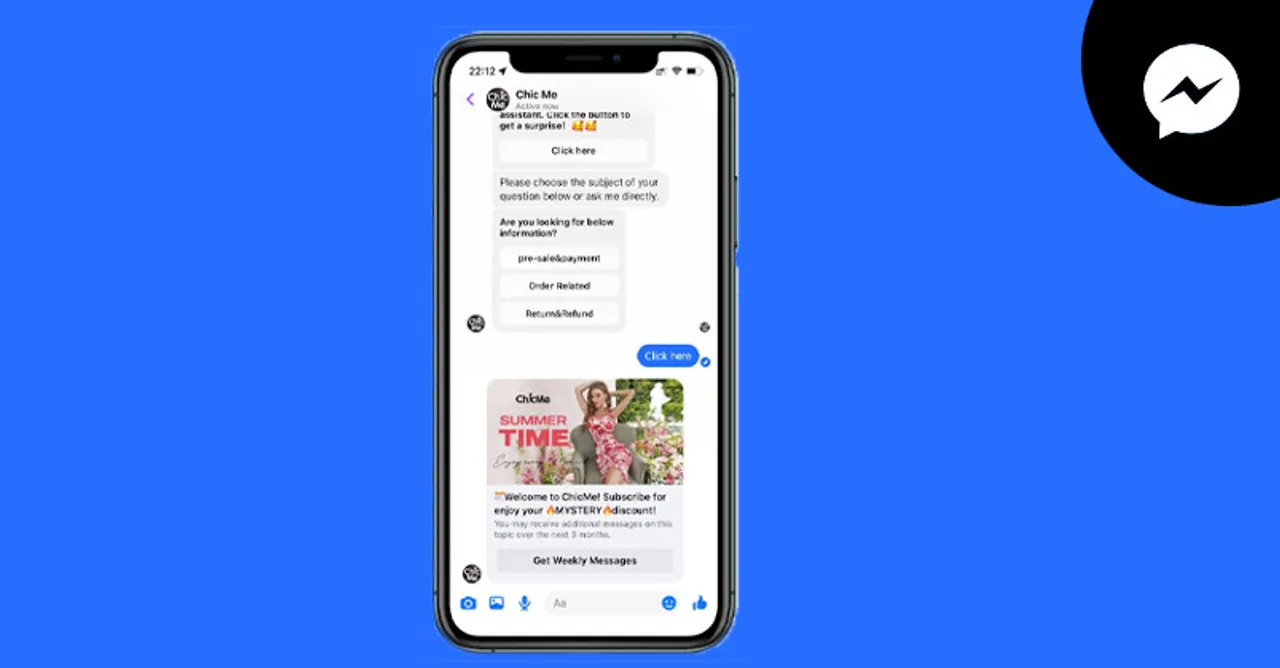 Meta has announced Recurring Notifications on the Messenger Platform which allows businesses to send proactive, automated messages, to people who have opted to receive them.
Sales notifications, conversion-focused messages, newsletters, tailored messaging, consumer queries, and more can be aligned via the new tool, Recurring Notifications, and brands and businesses can drive conversion-driven engagement through it. Recurring Notifications is a new, optional premium feature that Meta intends to charge businesses for in the future. It is currently available to all businesses using the Messenger Platform as part of a free trial period.
Meta currently charges businesses to send messages from the WhatsApp Business API and is listening to customer feedback to guide decisions on our pricing model. The company will inform customers and partners of any changes to the free trial with ample advance notice. The Developer Partner Ecosystem can also access the Recurring Notifications from Messenger.
Customers are shown the topic and frequency in advance and must opt-in before businesses can send recurring messages, and they have one-tap access to opt-out at any time. Additionally, businesses can also undertake the following practices:
Send timely personalized messages on a chosen topic, such as notify the consumer about availability in product inventory.
Enable product discovery by sending recommendations, brand content, and newsletters
Build consideration by sending product alerts, behind-the-scenes news, pre-sale alerts, and suggestions based on past purchases
Share discount codes, promotional content, loyalty rewards, and partner offers to drive conversion
Garner engagement through guides, community stories, cross-sells, and product service reminders
Message the consumer throughout the consumer journey on a daily, weekly, or monthly basis